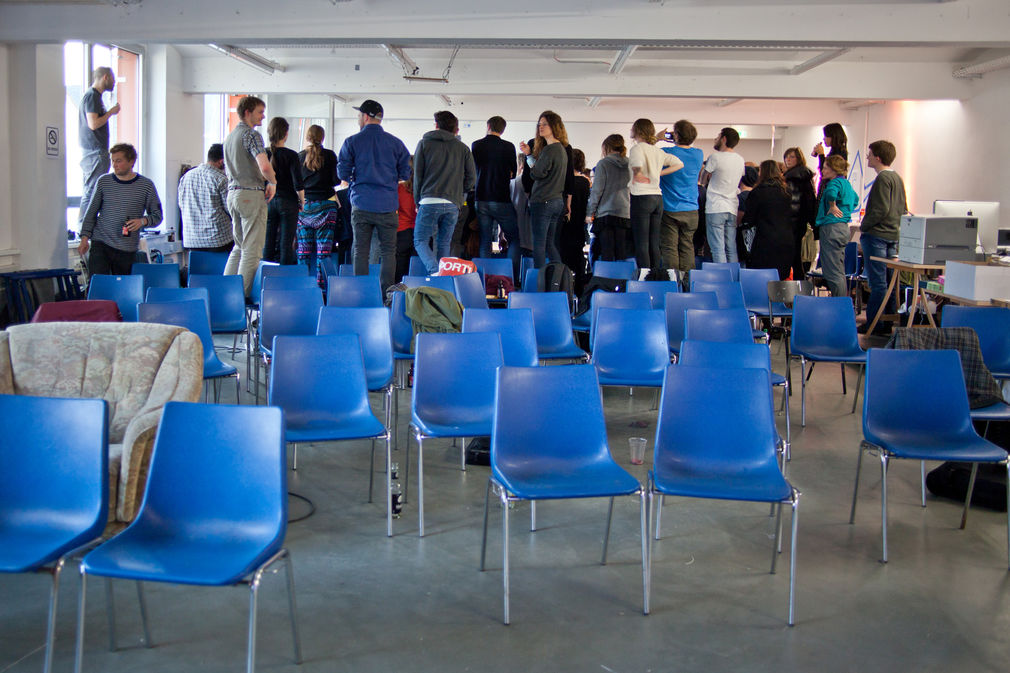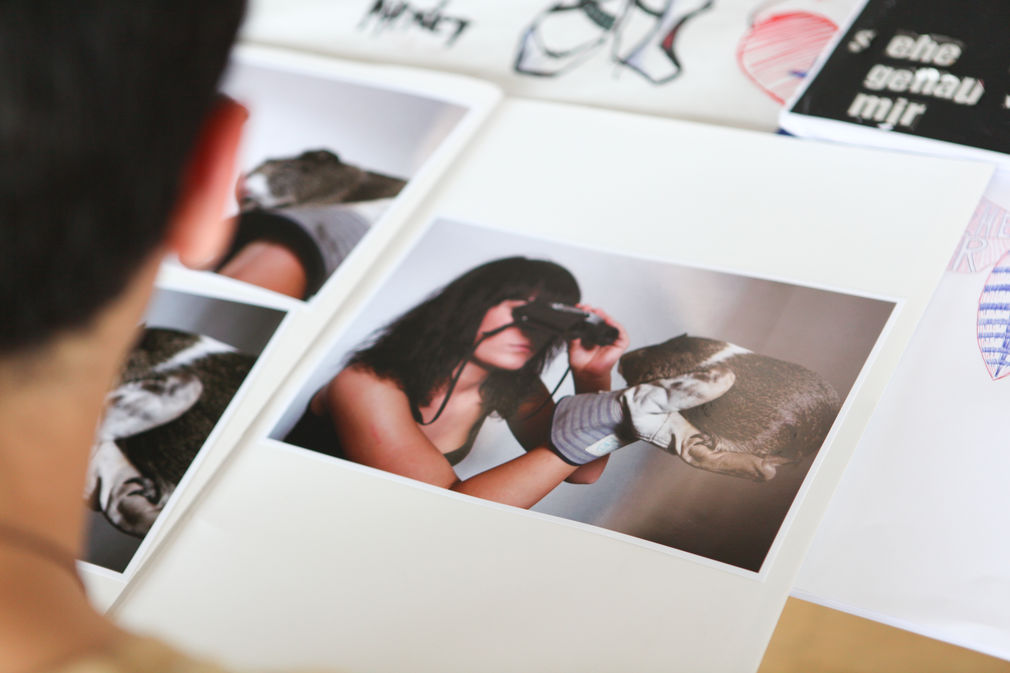 The School of Art qualifies students for artistic and scientific activities in the spectrum of fine arts and applied design.
The teaching areas of the School of Art are characterized by openness and understanding for each other. Students have free access to all teaching areas within the School of Art, and in some cases also to teaching areas in the School of Design. This open and variable concept, called the Offenbach Model, is unique in the world; it takes into account the forward-looking practice of constantly changing challenges and opportunities in art and design.
In the course of study, emphasis is placed on experimental exploration, process-oriented development from idea to conceptual concretization to implementation, in which students' individual, social and intellectual competencies can grow.
In the intersection of free and applied working methods, innovative possibilities can be explored and new fields staked out.
Unlike classical art academies, there are neither classes nor masters at the HfG. Students can study in parallel with different professors and develop their own artistic position and practice through a variety of teaching areas and perspectives.
The artistic and creative, scientific and technical courses offered by professors, teachers for special tasks and heads of workshops, as well as artistic and scientific staff, changing guest professors and lecturers, all come into their own.
Artistic teaching areas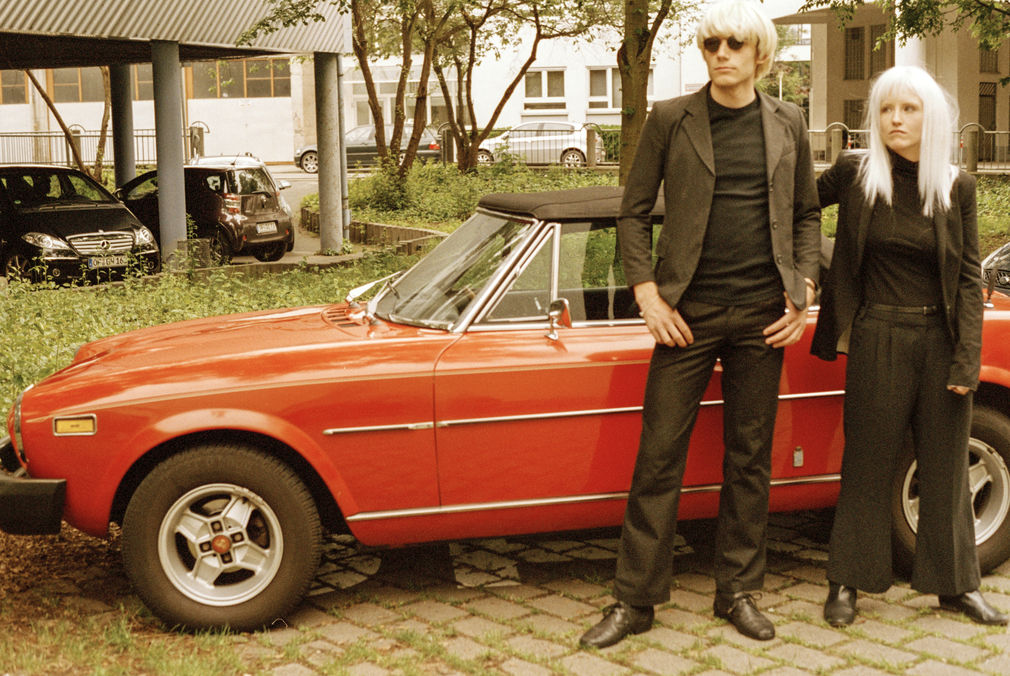 Theoretical teaching areas
The HfG is an artistic-scientific university. It offers a broad spectrum of scientific-theoretical subjects, which flank, deepen and complement the teaching of the artistic-design subjects in a judgmental manner. The School of Art teaches art history, philosophy/aesthetics, sociology/theory of the media, and perception theory, supplemented by other theoretical courses geared to specific artistic-design issues.
Depending on the theoretical subject, developments in art and culture and their social role are reflected upon here. This is by no means only about the systematic historical classification or the critical discussion of the corresponding developments; rather, the exchange between artistic-design and theoretical-scientific disciplines, which is programmatically cultivated at the HfG, is also effective in the opposite direction. Just as what is researched in theory and science can be reflected in artistic and design work, conversely, for theory and science the problems and developments that emerge in the artistic-design subjects can be the occasion for the revision of concepts or the development of new questions and fields of research.
This double perspective determines the theoretical and scientific work: it contributes to a self-understanding of the artistic-design subjects about the concepts and questions that implicitly or explicitly guide them, and at the same time it faces the constant challenge of practice.
Practical courses/workshops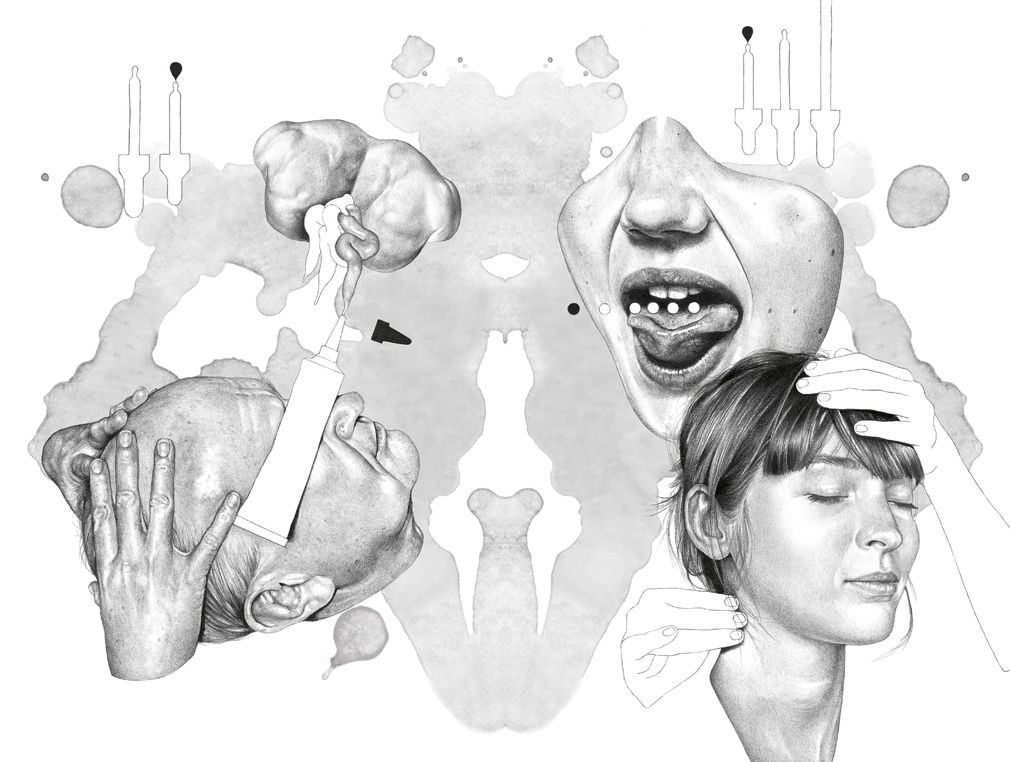 Vocational Preparation
The HfG trains excellent, independently active and contributing artists and designers who can hold their own in a changing professional world. In addition, the career preparation program offered at the university with counseling and training accompanies students on their first steps into professional life. It offers a series of lectures and seminars on the subject of starting a business and also a consultation hour to help students plan their careers and professional entry into the world of work.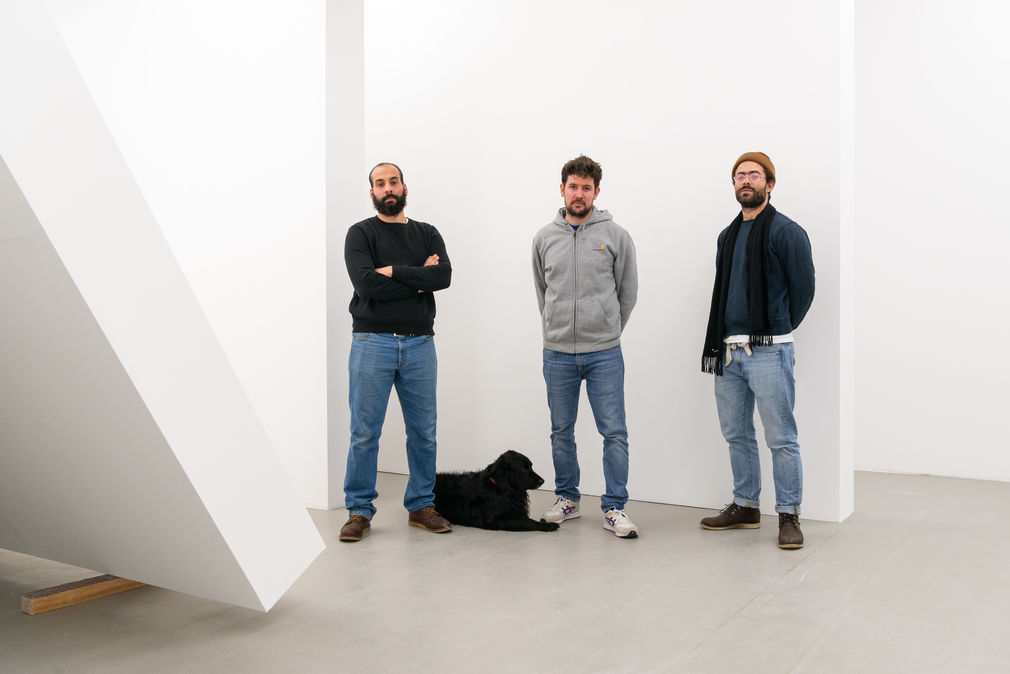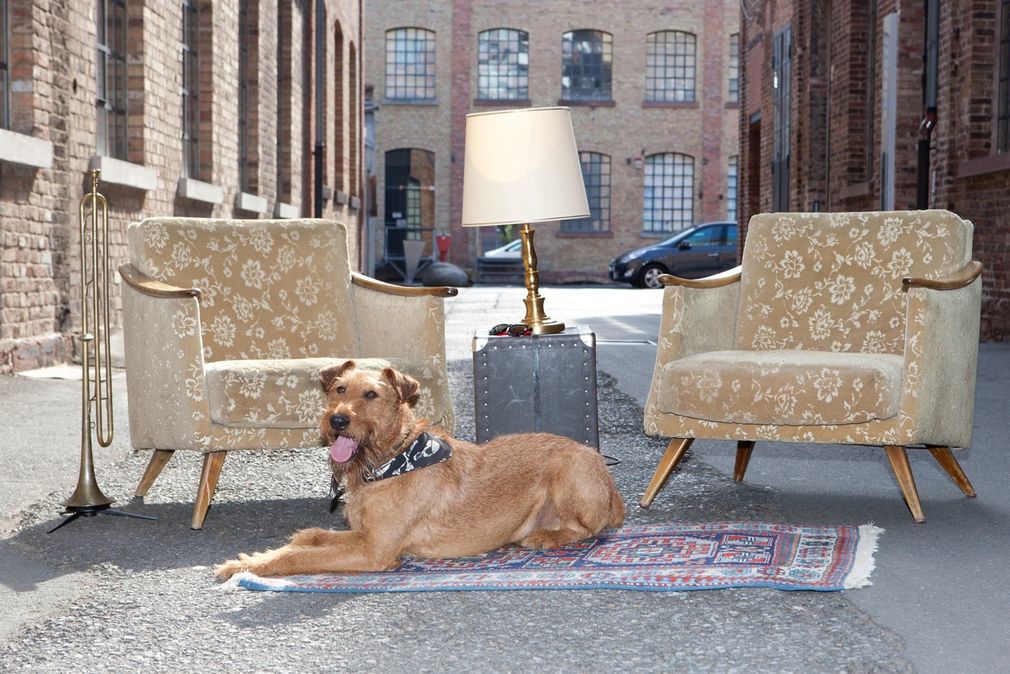 Lecturer
Additional lectures summer semester 2023
Anselm Baumann
Jennifer Becker
Anne-Marie Beckmann
anne-marie.beckmann@deutsche-boerse.com
Jonathan Bepler
Laura Brunner
Nicholas Bussmann
Ubin Eoh
​Markus Frohnhöfer
Jan Hartmann
Karoline Kirberg
Nadine Kolodziey
Dirk Krecker
Xenia Lesniewski
Leonie Martin
Mario Mentrup
Maria Mohr
Ishkhan Nazaryan
ishkhannazaryan@googlemail.com
​Sonja Palade
Sarah Schoderer
Götz Sophie Schramm
Martin Selbert
Nina Sieverding
Charlotte Simon
Sophie Watzlawick
Amin Weber
Mounira Zennia
Course Objectives
The courses qualify students for artistic-creative activities in the fields of art, media and design as well as theory and science. As a School of Art at an art university, the teaching areas pursue the exploration of artistic-creative contents as well as the promotion of the individual creativity of the students. The aim of the course is to acquire the corresponding practical, artistic-creative, and scientific-theoretical basics as well as methods of experimental work. In addition, technical implementation is taught and tested, and aesthetic judgment is trained.
In the workshops, laboratories and studios, computer and media technologies as well as analog and classical creative-artistic techniques are taught, researched and further developed. Accompanying the practical qualification, comprehensive historical, cultural, social and economic contexts are taught in all teaching areas through the theoretical-scientific subjects.
No separation between art and design
The "Offenbach Model" dispenses with the traditional separation of liberal and applied disciplines. This model is unique and is based on the practice of softening and hybridizing the boundaries between art and design and between different teaching areas in education. The School of Arts' degree structure is characterized by courses of equal standing that are accessible to every student. Students can pursue their inclinations and interests across foci without having to neglect a respective subject-oriented specification.
Study structure
As a rule, the foundation course is completed at the end of four semesters after taking the University Intermediate Diplom which consists of a complex art/design paper. The advanced course concludes in the tenth semester with the Diplom exam, consisting of an art/design-related main subject and a theoretical one plus a subsidiary one of both kinds.
Type of qualification
Diplom Designer, School of Art.
Foundation course
The basic teaching is largely identical for all first-semester students. Students are taught the basics of art/design and methods of presentation and are introduced to the field of theoretical knowledge. As of the second semester they can attend various courses that go into more detail, depending on their individual interests.
The foundation course takes the form of various courses, seminars and lectures on the following subjects:
1. Elements of design
The principles of design for both the applied and the liberal disciplines, Drawing, Nude Drawing, Painting, Sculpture, Experimental Spatial Concepts, Conceptual Design, Typography, Graphic Design/Illustration, Photography, Electronic Media, Film/Video, Stage and Costume Design.
2. Projects
Projects in the fields of the liberal arts and applied arts involving film, video and electronic media, photography, stage and costume design. External projects and cooperative work.
3. The principles of theory/academic work
The principles of theory/academic work in the four core theoretical subjects: Philosophy/Aesthetics History of Art, Sociology/Theory of the Media , Theory of Perception and, for students of Stage and Costume Design in the subject area-related theoretical subjects: History and Theory of Stage Direction, Aesthetics of the Theatre/Dramaturgy.
4. Technical courses
Technical courses: Electronic publishing/DTP, digital publishing, preprint/print processes, industrial print processes, silkscreen printing, soft and hard covers, free graphic reproduction, sculpture workshop, workflow photography, video lab, film/video workshop, electronic media workshop, information technology, stage and costume design workshop.
Advanced course
In the advanced course, the basics of art/design and theory/academic knowledge already acquired are investigated in greater detail and more depth. The focus of this course is on conceptual work and the methodology to be used, on substantive considerations and the development of the students' own pictorial vocabulary and pictorial strategies. Theory starts to become increasingly important when planning and executing complex tasks.
The following range of teaching is available for the individual subject areas:
Subject area Art
Conceptual drawing/nude drawing, painting, sculpture, experimental spatial concepts.
Subject area Communications Design
Conceptual design (e.g. corporate design, corporate communications, poster design, editorial design, event design, copyrighting), typography (e.g. book typography, magazine design), graphic design/illustration (e.g. motion graphic design, media in transit, digital branding and image, interface design).
Subject area Media
Photography, electronic media (cross-media live formats, net-based systems/telepresence, virtual environments, cross-media lab), film/video (art documentary film, experimental film, short feature film, video art, expanded cinema etc.).
Subject area Stage and Costume Design
Stage and costume design (e.g. stage design and costume concepts, theatre projects, costume design).
In-depth theoretical/academic work
In-depth theoretical/academic work in the four core theoretical subjects: Philosophy/Aesthetics, History of Art, Sociology/Theory of the Media, Theory of Perception.
Technical courses , workshops
To consolidate and expand on the knowledge acquired in the foundation course the teaching on the advanced course continuous to include workshops and project work: Electronic publishing/DTP, digital publishing, preprint/printing processes, industrial print processes, soft and hard covers, silkscreen printing, free graphic reproduction, sculpture workshop (e.g. plaster of Paris and clay, wood and metal), workflow photography (e.g. photo studio, digital photo lab, analogue black-and-white lab), film/video workshop (e.g. digital cutting studio, audio studio, script, camera, film music), video lab, electronic media workshop, (e.g. compositing and montage, 3-D lab, development of art software and hardware) information technology, stage and costume design workshop (e.g. theatre technology, technical drawing, lighting, makeup, costume design, material science, theatre workshop, stage technology).
Internship
Up until their Diplom students must prove that they have worked as interns for at least 12 weeks and at most 24 weeks. Depending on the requirements of their chosen subject area, this internship can be in DTP studios or with a reprographics services provider, at a printer's, advertising agency, communications and media agency or a publishing house, with a broadcasting company, at film studios, postproduction and photo studios, galleries, art galleries, art societies, museums, festivals, theatres, independent theatres and similar institutions.
Dean's Office
The Dean's Office is the parliament of the university; it manages the department, prepares and implements the decisions of the Departmental Council. It concludes target agreements with the Senate and the Presidential Board and, within the framework of structural and development planning, decides on the equipment of the teaching areas and on the use of personnel and material resources. The Dean's Office is also responsible for the organization of studies and examinations.
Postal address
Hochschule für Gestaltung
Dean' Office School of Art
Schlossstrasse 31
63065 Offenbach/M
Germany
Visitors
Room 115a / 115b, 1st floor, main building
Entrance: Schlossstrasse 31
Opening times
Monday to Thursday 9 a.m. to 12 noon
Closed on Friday
Dean's consultation hours
By appointment