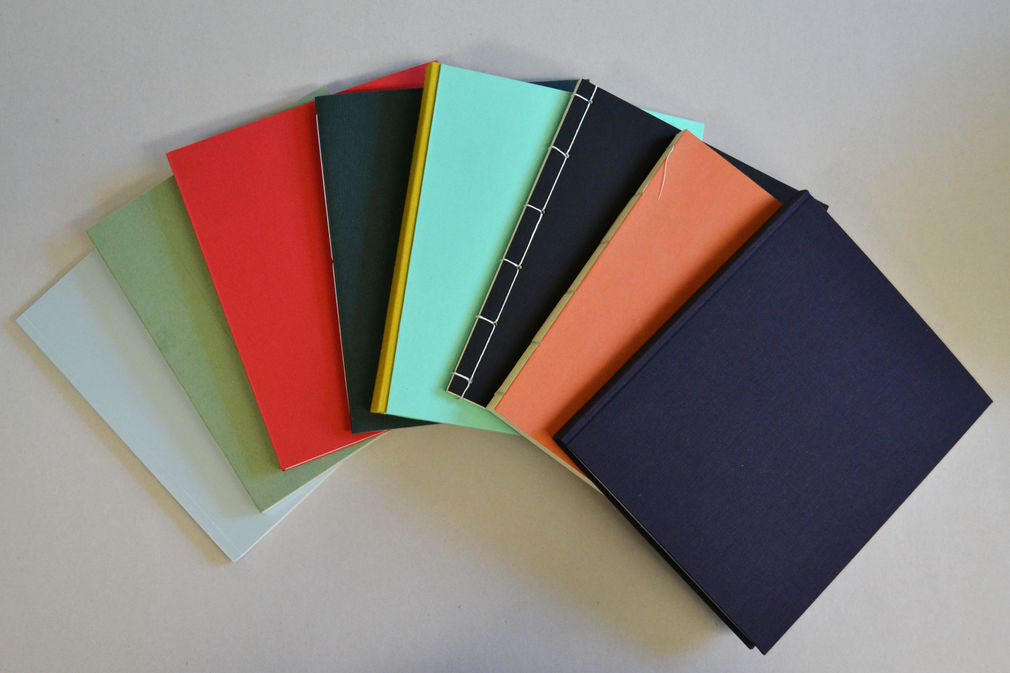 Function

Teacher for Special Tasks

T +49 (0)69.800 59-245

Main building, room 2a/2/114
Download
The book as a space of possibility
The prerequisite for the development of artistic and creative book and paper projects by students is knowledge of the technical possibilities and the amount of leeway in implementation. Material and the processing of an object/work of art transport information, which is why the right form, the right material must be tested and found in the process of implementing ideas.
In order to become acquainted with the many possibilities that the HfG Book Workshop has to offer, students are introduced to the handling of the machines and a range of different binding and processing techniques in basic courses. They are the basis for further thinking about the medium of the book, breaking with common forms and incorporating them into the respective artistic and creative practice in the various fields. The book, which nowadays no longer has to fulfill the function of an information storage medium, can thus be used and further developed as a medium more than ever before. It draws its power, its use and its magic from the fact that it always has a multi-sensory access.
In addition to the cognitive appropriation of content, haptic access and an ever-present temporal component play a major role. The book is always a space with a measured, constructed extension that can be entered by the recipient. The designers of the book have various possibilities to pre-define the space, to allow for openness (e.g. unbound book form) and to determine paths/sequences.