Performance in the extended context
Doktorandin
Ästhetik der Fluidität
Über performative Differenz im Jenseits kapitalistischer Flexibilisierungen
Betreuerinnen: Prof. Kerstin Cmelka, Prof. Dr. Juliane Rebentisch
Nowadays performance is a popular art form and, generally speaking, a relatively new course of studies. As with most other artistic disciplines however, it has, since time immemorial, been practiced by people both within and outside the context of art, consciously and unconsciously, and passed on from one person to another.
The course of studies Performance im erweiterten Feld (Performance in the extended context) is geared to those students who wish to try their hand at performance as an independent artistic medium. Performance im erweiterten Feld comprises looking at, developing and producing performative actions, including the stages and contexts in which these take place.
The artistic performance stands in generic contact, in a living relationship and a constant exchange with the fields of acting, Actionism, dance, music, installation, sound work, with work using the voice and the body, with (virtual) play scenarios, with choreography, staging and directing work. These are constantly being augmented by new fields. After all, performance is an expansive medium, one which is interdisciplinary and which is constantly incorporating other media and claiming the latter as its own. Between the performance itself and its reception, yet other time-based media are at work, not only audiovisual recording and storage media (film/video/audio/photography) but also of the kind that serve (scientific) research purposes and can themselves become performances.
As part of the course of studies that is Performance im erweiterten Feld we will also be focusing on these neighboring and affiliative fields, as well as on performance-inherent qualities and techniques and including such elements as body action, practical workshops and lectures. Efforts at shaping time and molding the scope of technical and media-related activities will be encouraged and developed. Working with, developing and reproducing practical and theoretical approaches in and outside the protagonists' comfort zones will lead to the ability to stretch and expand the boundaries of performing as well as those of the performers.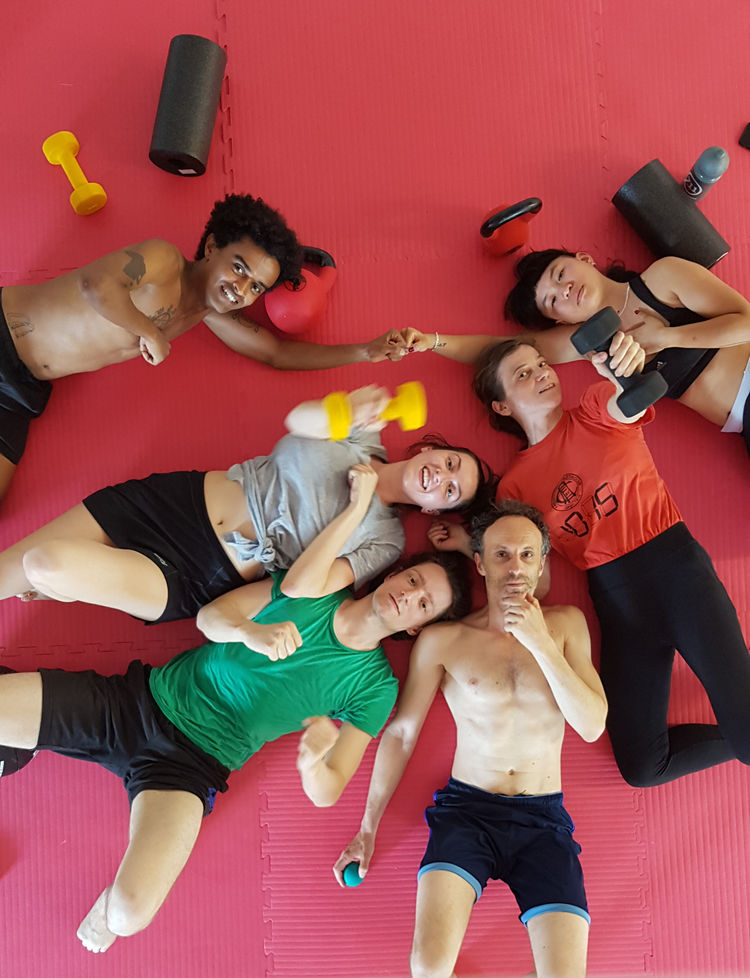 Die Zweckgemeinschaft Hölderlin
»Es war das Jahr 2020, als sich zur festen Gemeinschaft geschlossenen Gelehrte Hölderlins aufmachten, den großen Weg ihrer jähen Erleuchtung zu begehen und die Glückseligkeit bringende Botschaft in die Welt hinauszutragen.«
​
Die Zweckgemeinschaft Hölderlin begeht den 250. Geburtstag des Dichters im Netz. Videos, Fotos und Talks sind online unter hoelderl.in zu finden.
Teilnehmende
Sarah Melz, Max Barthel, Dagmawi Negussie, Nelly Gomez-Baumert, Luca Ganz, Yannick Brenden, Sulamith Bereither, Katharina Hantke, Lejla Kadic, Nora Schön, Balduin Mund, Tee Ly, Nikolaus Kockel, Lana Bub, Ardesia Calderan, Deniz Kilicarlsan u.v.a.m.