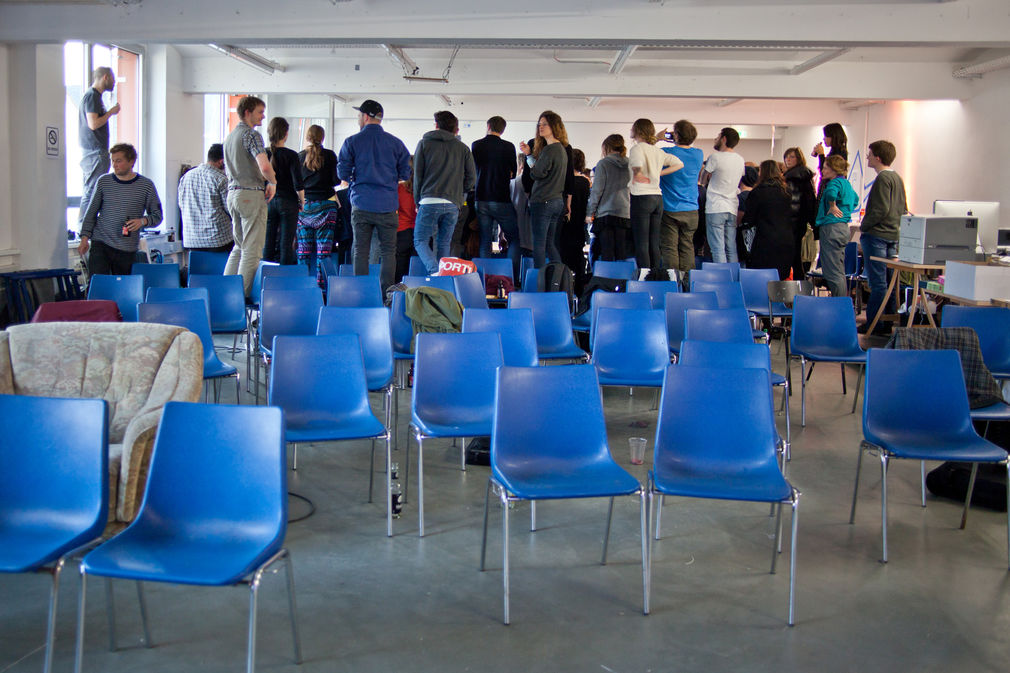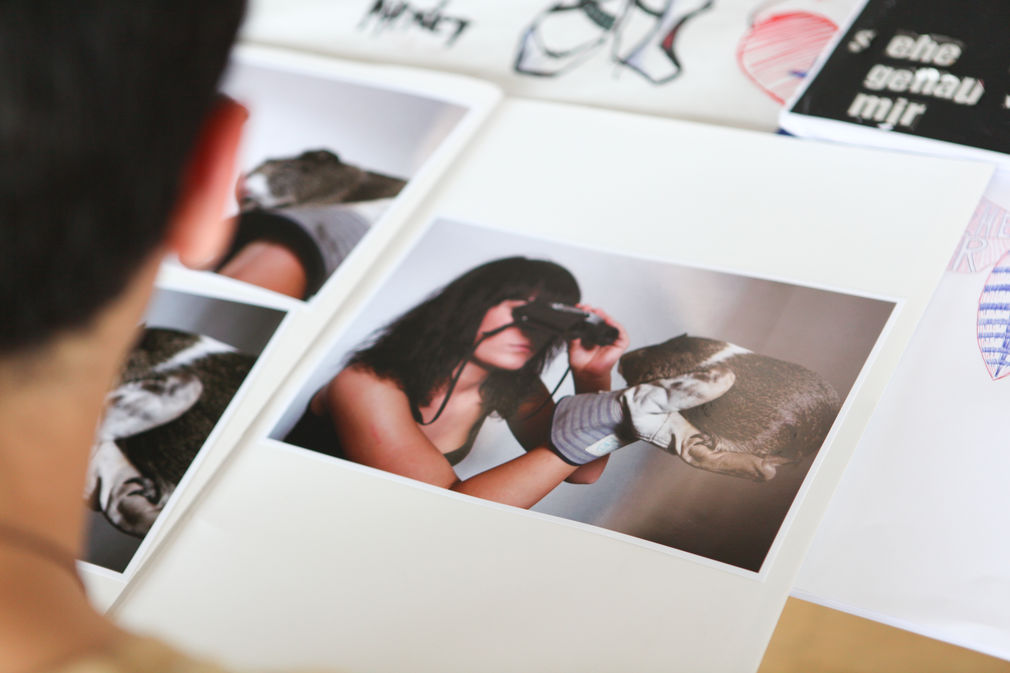 The subject areas and fields of teaching of the School of Art are characterized by mutual openness and understanding. The students enjoy free access to almost all art and design disciplines. This concept is totally unique, and takes into account students' needs as well as the continually changing challenges posed by art and design. The department qualifies students for artistic, creative, and scientific activities in the fine arts and applied design.
In all fields of teaching the program concentrates on the experimental exploration of contents and new possibilities, as well as on advancing individual sensitivity, creativity, and powers of judgement.
The School of Art covers the artistic, creative, scientific and technical courses taught by 19 professors, 11 workshop leaders, and different visiting professors and lecturers.
Stage Design
Studying stage and costume design at HfG Offenbach means being at the cutting edge.
The Stage Design and Scenic Space field of teaching differs fundamentally from the programs available at other, comparable institutions. The proximity and relation to the visual arts is of particular importance. Today, working with space is central in both the performing and visual arts.
The program accommodates the fact that the field in which stage designers/scenographers operate has evolved from purely creating costumes and stage-sets into an artistic mode of work that recognizes the potential offered by an ever larger portfolio of creative tools and is able to use it. In this context, aspects of interdisciplinary working are discussed and played through.
Stage designers and scenographers work in theater, film, museums, the virtual space, or as free artists create narrative spaces in the form of installations, temporary structures, choreographies and performances. On the project-based program, students examine the classic and modern mechanisms of the theatre.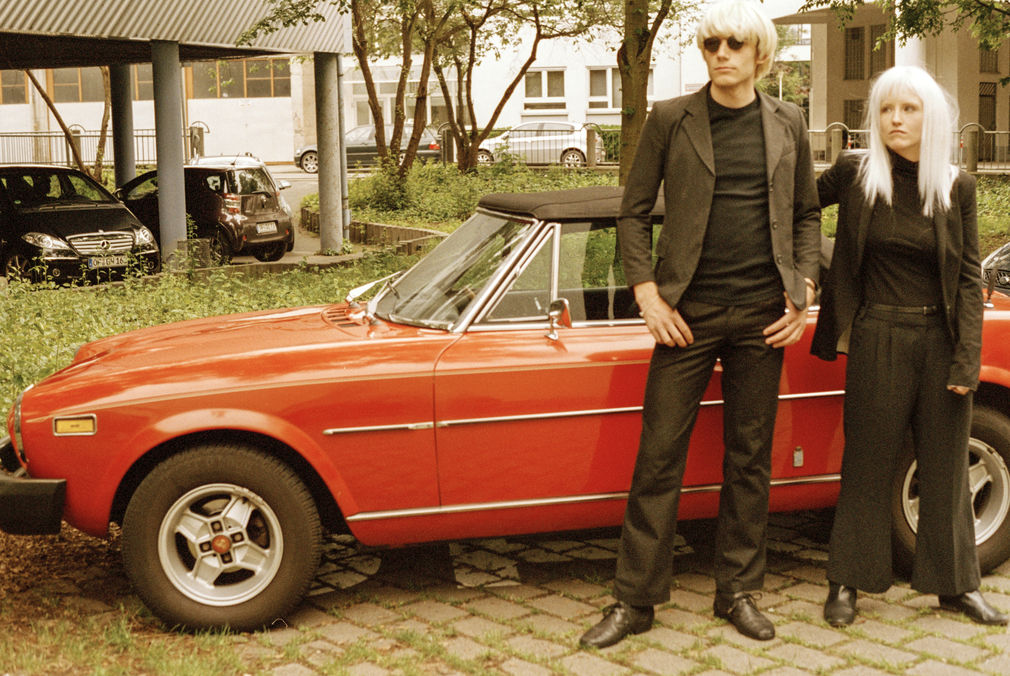 Communication Design
Simple is hardest
Communication design means recognizing basics, understanding contexts, taking a stance, and communicating it in the fastest language in the world: in the language of symbols and images. It sounds easy, but is nonetheless a never-ending story. Every motive has core, which needs to be discovered, and which requires a permanent willingness to learn and passion on the part of designers. In verbal and visual communication the gift of being able to get to the heart of complex contents intellectually and emotionally is the key to sustainable results. More than ever, simple is hardest. Taking media, means of portrayal, and publication technology into account the idea, concept, and design be beneficial. Comprehensibility is on an equal footing with with appearance and uniqueness. A poster, image, website, or annual report is judged differently from art. In terms of perception the context between motive, task, element of surprise, and relevance for society or parts of it, is most important. It is this complexity, however, that make it attractive across all media. Students can choose from a number of major themes and modules: Corporate design, corporate communication, editorial design, poster design, copy, typography, font design, book design, information design, interactive design, illustration, animation, viral narratives, and spatial communication. In 2006, Communication Design at HfG Offenbach came first in the creative university ranking (Focus/ADC).
Art
Sculpting, Experimental Spatial Concepts, Conceptional Drawing / Life Drawing and Painting are teaching areas within the subject Art at the School of Art.
Art is mainly seen as research and the crossing of boundaries: existing artistic conventions are questioned, borders crossed and new terrain developed. Students of Art can either focus on purely artistic projects, or formulate a hybrid artistic attitude that embraces all teaching areas at HfG. They can explore new options created by the overlapping of free and applied disciplines, stake out previously unfamiliar fields.
In a departure from the practice at classic art academies, there are neither classes nor master classes at HfG. In all areas the emphasis is on developing an original artistic perspective. Students can study simultaneously under different professors and develop their own artistic position through a diversity of subjects and viewpoints.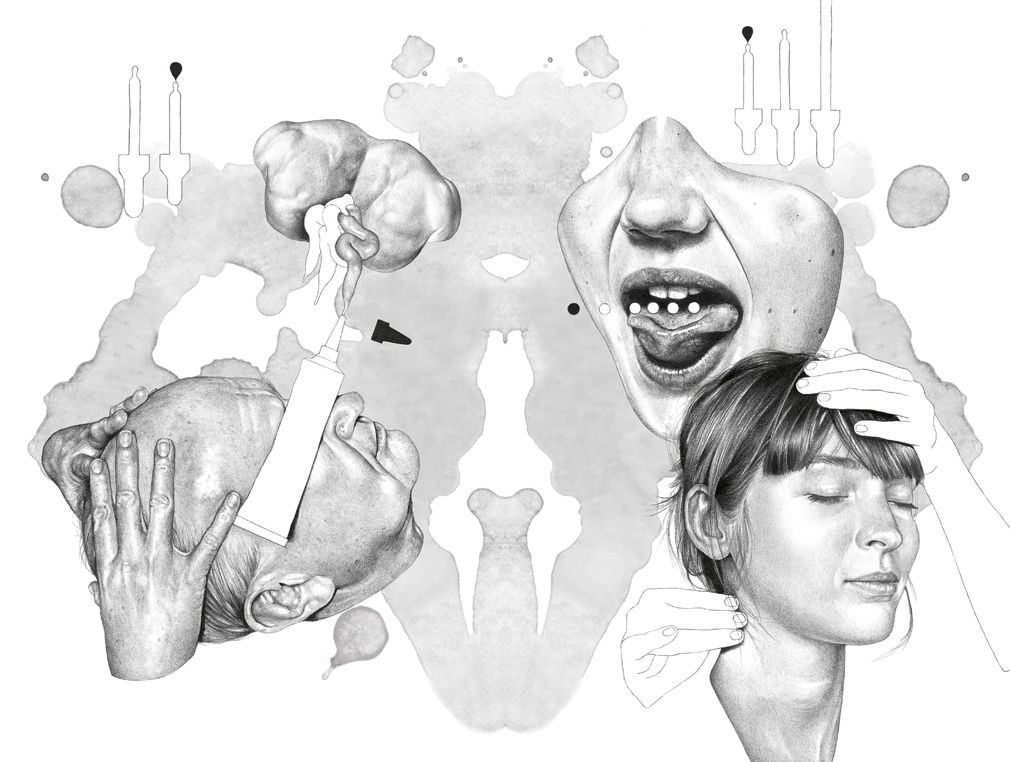 Media
The Subject Area Media at HfG Offenbach forms a key link between image, model and reality. In an age in which media skills are acquired before language skills, it is crucial that artists and designers explore artistic means profoundly, reflectively and intellectually if they are to develop their own style and attitude.
The camera is the latent brother of reality, the seeing machine the key organ of the media, while time and space are our parameters: the frozen image of photography, whose reified presence has long since morphed into a kaleidoscopic hydra inundating us with images; the moving image of film and video, whose liberation from the dictatorship of the linear timeline has redefined space, time and content; the virtual worlds of a machine-based image generation in electronic media, which thanks to feedback alters our physical reality more than reality itself.
In developing an understanding of contemporary, avant-garde and future forms we must work through and grasp the history of creative forms of expression. The theoretical and practical skills that students acquire in an interdisciplinary approach involving other subject areas produces individuals with a responsible position at the interface between art and design, an approach that is characteristic of HfG and which is very highly rated here.
Since 2012 HfG has addressed the moving image as the cultural force driving the 21st century. At the B3 Moving Image Biennale the various genres of film, TV, art, design, games, Web and academia are being explored both from a practical and a theoretical viewpoint.
Theory/Science
As a university, HfG Offenbach focuses on both artistic and scientific aspects. It offers a wide spectrum of scientific and theoretical subjects, which flank, deepen and complement the syllabus of artistic and design fields. For students of the School of Art these subjects are History of Art, Philosophy/Aesthetics, Sociology/Media Theory and Theory of Perception, complemented by further theoretical courses specially geared towards individual artistic and design problems.
Students reflect on the developments in the areas of art and visual culture and their social role. This does not just concern historical and systematic categorization or critical discussion of the respective developments, rather the exchange between artistic/creative and theoretical/scientific disciplines that is cultivated at HfG Offenbach also works the other way around. Indeed, in the same way that research topics in theory and science can be reflected in artistic and design work, conversely, for theory and science the problems and developments that emerge in the practical subjects can occasion a review of old concepts or the exploration of new issues and fields of research. This double perspective determines theoretical work at HfG Offenbach. It contributes to an understanding of the artistic and creative subjects via their key implicit and explicit concepts and issues and in so doing faces constant challenge through practice.
Vocational Preparation
HfG Offenbach turns out excellent designers capable of holding their own in a constantly changing professional environment. Furthermore, providing advice and training, the university's preparation program accompanies students as they embark on their careers. There are series of lectures and seminars on all aspects of starting up a business, as well as one-to-one career planning meetings to discuss the next steps in the process.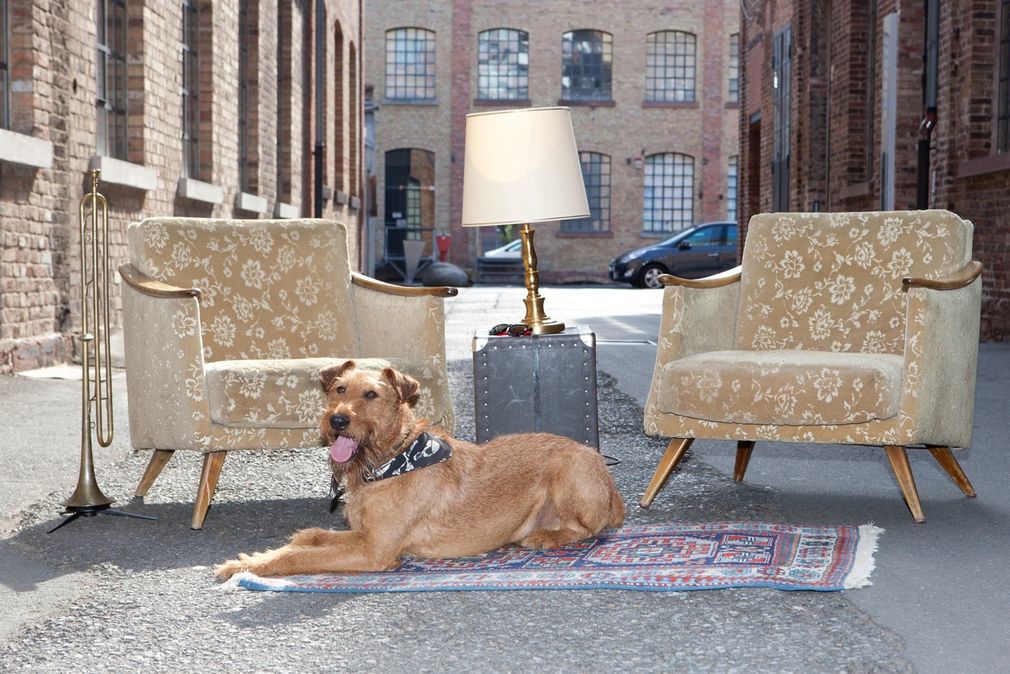 Lecturer
Additional lectures summer semester 2021
Fanti Baum
Anselm Baumann
Anne Marie Beckmann
Viola Bittl
Ralf Bruch
Al Dhanab
Jan Hartmann
Nadine Kolodziey
Michaela Kraft
Mario Mentrup
Maiken Laackmann
Birgit Lehmann
Patrick Raddatz
Andreas Schaegel
Susa Templin
Christo Voutichtis
Amin Weber
Sascha Wild
Course Objectives
These courses qualify students for careers in art/design in the fields of art, the media and design as well as in the theory of the above subjects and for academic careers. As specialist departments at a university of art and design the subject areas Art, Media, Communications Design and Stage and Costume Design conduct research into art/design-related matters and foster the creativity of the individual students. The objective of their training is to acquire the requisite basic practical, theoretical and technical knowledge and to learn methodical and experimental ways of working. Additionally, they are taught how to implement the various techniques and have the opportunity to practice the latter. Moreover, their powers of aesthetic judgment are cultivated.
In the workshops, labs and studios not only computer & media technologies but also classic, analogue design/artistic techniques are taught, researched into and further developed. To accompany these practical skills, in all areas of teaching comprehensive historical, cultural, social and economic interrelationships are conveyed by means of the theoretical/academic subjects investigated.
No distinction between art and design
The "Offenbach model" forgoes the traditional distinction between lberal and applied disciplines. This model is unique and is based on the conviction that the distinctions made between training in art and design are obsolete. The way that studies are structured at the School of Art means that teaching of the same quality is available to all students. Students can pursue whatever they are interested in from the entire range of subjects on offer without having to neglect any particular area because of specific specialist focuses.
Study structure
As a rule, the foundation course is completed at the end of four semesters after taking the University Intermediate Diplom which consists of a complex art/design paper. The advanced course concludes in the tenth semester with the Diplom exam, consisting of an art/design-related main subject and a theoretical one plus a subsidiary one of both kinds.
Type of qualification
Diplom Designer, School of Art.
Foundation course
The basic teaching is largely identical for all first-semester students. Students are taught the basics of art/design and methods of presentation and are introduced to the field of theoretical knowledge. As of the second semester they can attend various courses that go into more detail, depending on their individual interests.
The foundation course takes the form of various courses, seminars and lectures on the following subjects:
1. Elements of design
The principles of design for both the applied and the liberal disciplines, Drawing, Nude Drawing, Painting, Sculpture, Experimental Spatial Concepts, Conceptual Design, Typography, Graphic Design/Illustration, Photography, Electronic Media, Film/Video, Stage and Costume Design.
2. Projects
Projects in the fields of the liberal arts and applied arts involving film, video and electronic media, photography, stage and costume design. External projects and cooperative work.
3. The principles of theory/academic work
The principles of theory/academic work in the four core theoretical subjects: Philosophy/Aesthetics History of Art, Sociology/Theory of the Media , Theory of Perception and, for students of Stage and Costume Design in the subject area-related theoretical subjects: History and Theory of Stage Direction, Aesthetics of the Theatre/Dramaturgy.
4. Technical courses
Technical courses: Electronic publishing/DTP, digital publishing, preprint/print processes, industrial print processes, silkscreen printing, soft and hard covers, free graphic reproduction, sculpture workshop, workflow photography, video lab, film/video workshop, electronic media workshop, information technology, stage and costume design workshop.
Advanced course
In the advanced course, the basics of art/design and theory/academic knowledge already acquired are investigated in greater detail and more depth. The focus of this course is on conceptual work and the methodology to be used, on substantive considerations and the development of the students' own pictorial vocabulary and pictorial strategies. Theory starts to become increasingly important when planning and executing complex tasks.
The following range of teaching is available for the individual subject areas:
Subject area Art
Conceptual drawing/nude drawing, painting, sculpture, experimental spatial concepts.
Subject area Communications Design
Conceptual design (e.g. corporate design, corporate communications, poster design, editorial design, event design, copyrighting), typography (e.g. book typography, magazine design), graphic design/illustration (e.g. motion graphic design, media in transit, digital branding and image, interface design).
Subject area Media
Photography, electronic media (cross-media live formats, net-based systems/telepresence, virtual environments, cross-media lab), film/video (art documentary film, experimental film, short feature film, video art, expanded cinema etc.).
Subject area Stage and Costume Design
Stage and costume design (e.g. stage design and costume concepts, theatre projects, costume design).
In-depth theoretical/academic work
In-depth theoretical/academic work in the four core theoretical subjects: Philosophy/Aesthetics, History of Art, Sociology/Theory of the Media, Theory of Perception.
Technical courses , workshops
To consolidate and expand on the knowledge acquired in the foundation course the teaching on the advanced course continuous to include workshops and project work: Electronic publishing/DTP, digital publishing, preprint/printing processes, industrial print processes, soft and hard covers, silkscreen printing, free graphic reproduction, sculpture workshop (e.g. plaster of Paris and clay, wood and metal), workflow photography (e.g. photo studio, digital photo lab, analogue black-and-white lab), film/video workshop (e.g. digital cutting studio, audio studio, script, camera, film music), video lab, electronic media workshop, (e.g. compositing and montage, 3-D lab, development of art software and hardware) information technology, stage and costume design workshop (e.g. theatre technology, technical drawing, lighting, makeup, costume design, material science, theatre workshop, stage technology).
Internship
Up until their Diplom students must prove that they have worked as interns for at least 12 weeks and at most 24 weeks. Depending on the requirements of their chosen subject area, this internship can be in DTP studios or with a reprographics services provider, at a printer's, advertising agency, communications and media agency or a publishing house, with a broadcasting company, at film studios, postproduction and photo studios, galleries, art galleries, art societies, museums, festivals, theatres, independent theatres and similar institutions.
Dean's Office
The Dean's Office runs the Faculty, and prepares and implements the resolutions passed by the Faculty Council. It concludes target agreements with the Executive Board and, as part of structural and development planning, makes decisions with regard to equipping the Departments and the use of human and material resources. Furthermore, the Dean's Office is responsible for organizing studies and examinations.
Postal address
Hochschule für Gestaltung
Dean' Office School of Art
Schlossstrasse 31
63065 Offenbach/M
Germany
Visitors
Room 115a / 115b, 1st floor, main building
Entrance: Schlossstrasse 31
Opening times
Monday to Thursday 9 a.m. to 12 noon
Closed on Friday
Dean's consultation hours
By appointment