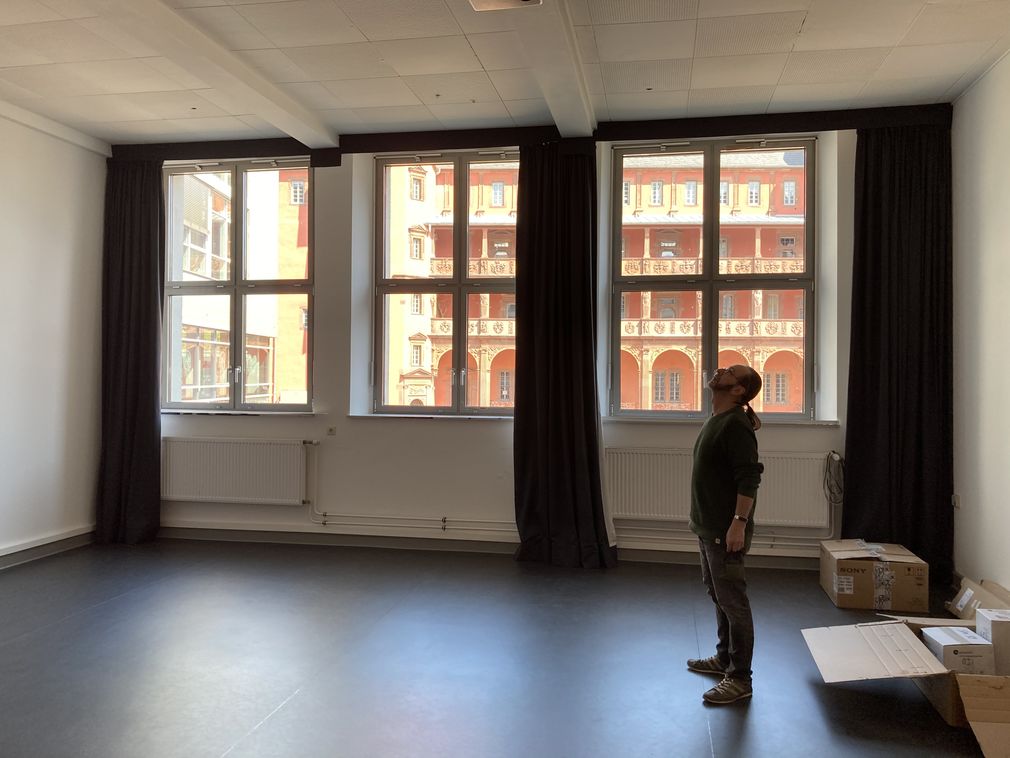 T +49 (0)69.800 59-236

Main building, room 12a/12b
Film equipment
Camera and audio equipment available for rent with safe handling. List here
Media pool
Main building ground floor, room 4
List of available equipment here
Film lending
Audiolab
Students from the Film and related fields find assistance in the AudioLab for all processes of sound recording and editing (e.g. dubbing, sound design, recording of film music, mixing, mixing, etc.). The final mix of student film projects at the HfG, including pre-diploma and diploma films, is also supported here.
Film Technology
In the Film Technology department, the technical equipment and systems for the teaching area of film are administered, repaired and constantly expanded (e.g. editing suites, mobile equipment, lending, film servers, software licenses, etc.). The editing suites in the VideoLab and the server there are also technically supervised by Bernd Zimmermann. Camera and audio equipment can be borrowed here if handled safely.
Media Pool
The media pool provides students with additional exhibition-relevant technology (e.g. beamers, displays, media players, audio equipment, etc.). Please direct inquiries concerning the media pool to zimmermann@hfg-offenbach.de. The media pool is located in the main building on the ground floor, room 4. List of available equipment here.
Film lending
The film rental (room 010, basement of the main building west wing) provides additional technical equipment (lighting, grip and stage material). Requests concerning the film rental should be sent to hfg-filmausleihe@web.de. List of available equipment here.