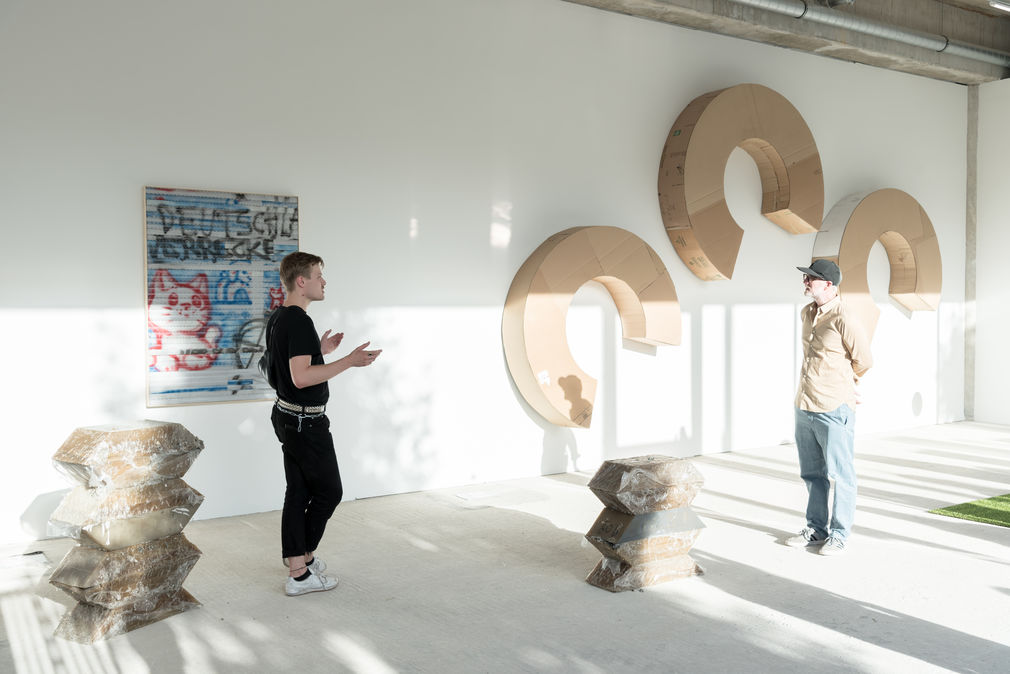 From the mind
Together with the other classic art genres painting and drawing, the different storylines sculptural thought entails create a wealth of artistic positions which influence society and its culture. The sculpture canon, its three-dimensionality as well as the fourth dimension time, the wide range of materials and their surfaces, not to mention the context in which they are presented, are the topics of discussion in teaching and research. In the diverse forms the landscape of artistic creativity takes, and whose constant change is a part of artistic production, teaching represents not only a dynamic process, but also a dialog with other artistic concepts and disciplines. Our surroundings and their architecture, like a cup on a table, a chair in a room, rooms in a building, the buildings in a city, cities and their squares, condition our sculptural thought and activities. Three-dimensional design addresses the aesthetic appearance of these surroundings.
A sculpture can stand upright, lie, or hover in a space, can be large or small, be made of bronze or wood, can be modules of paper or industrial ready-mades, it can intervene in existing architecture, cam be light or heavy, yellow or green, stand inside or outside.
A sculpture is a sensory counterpart to our spiritual freedom.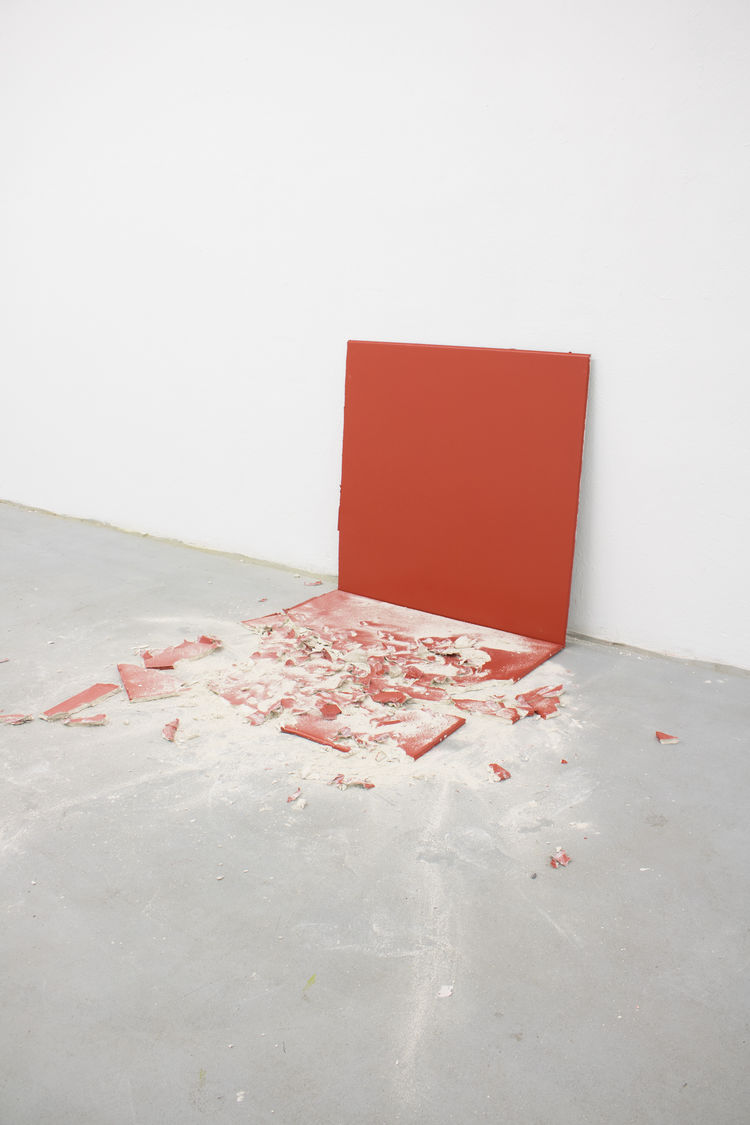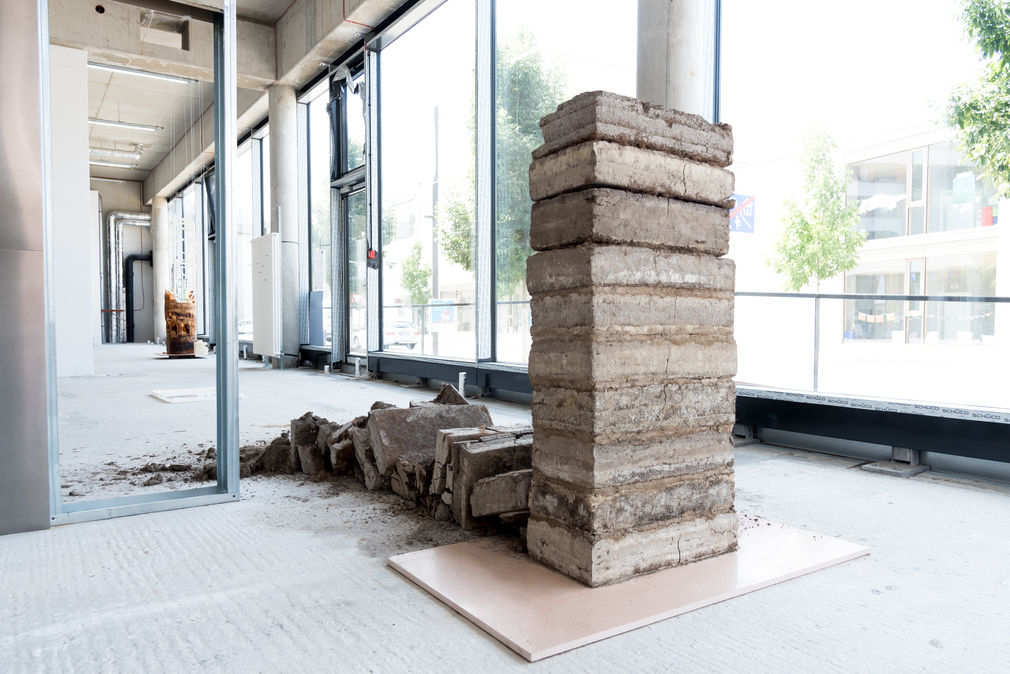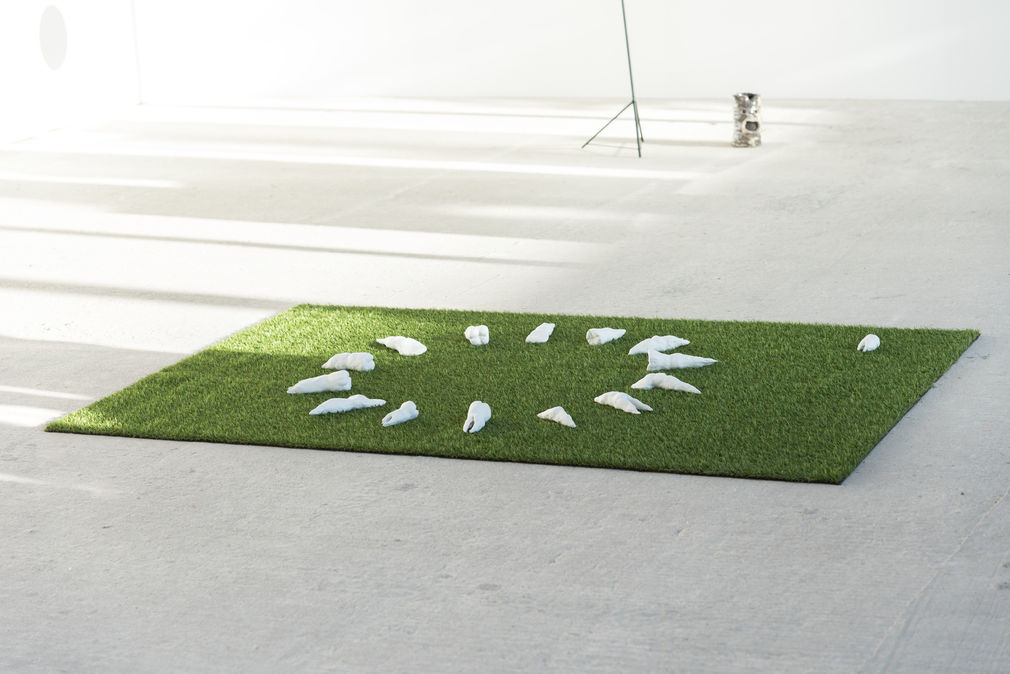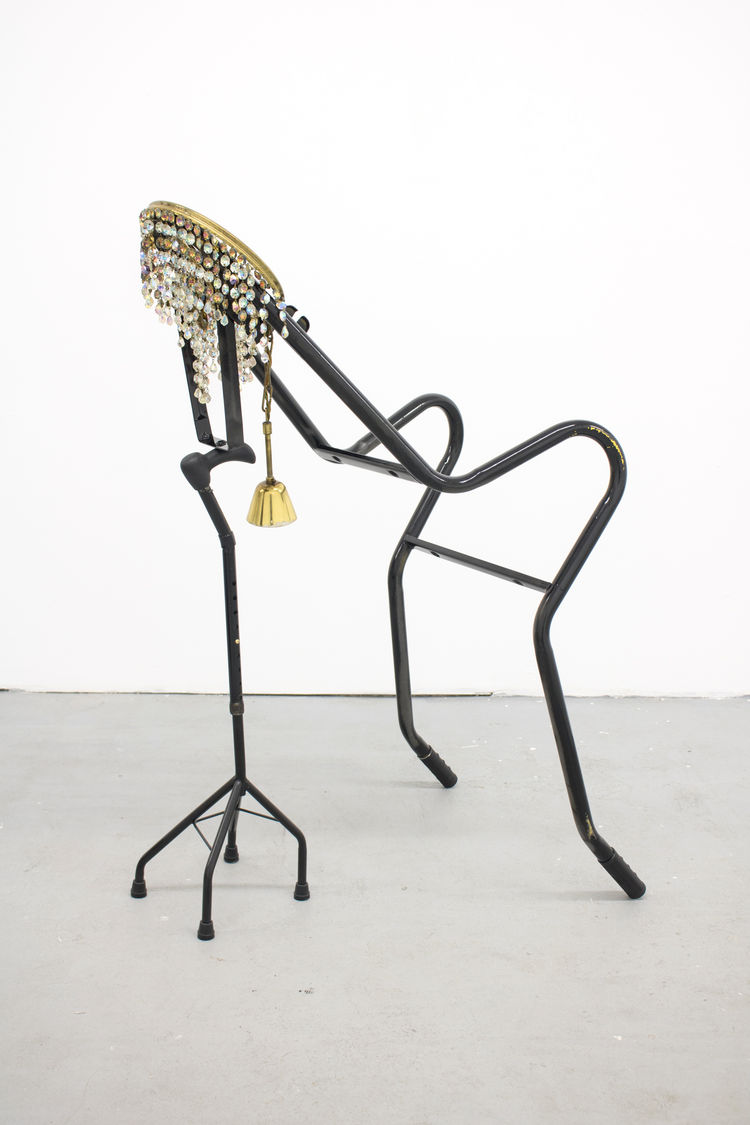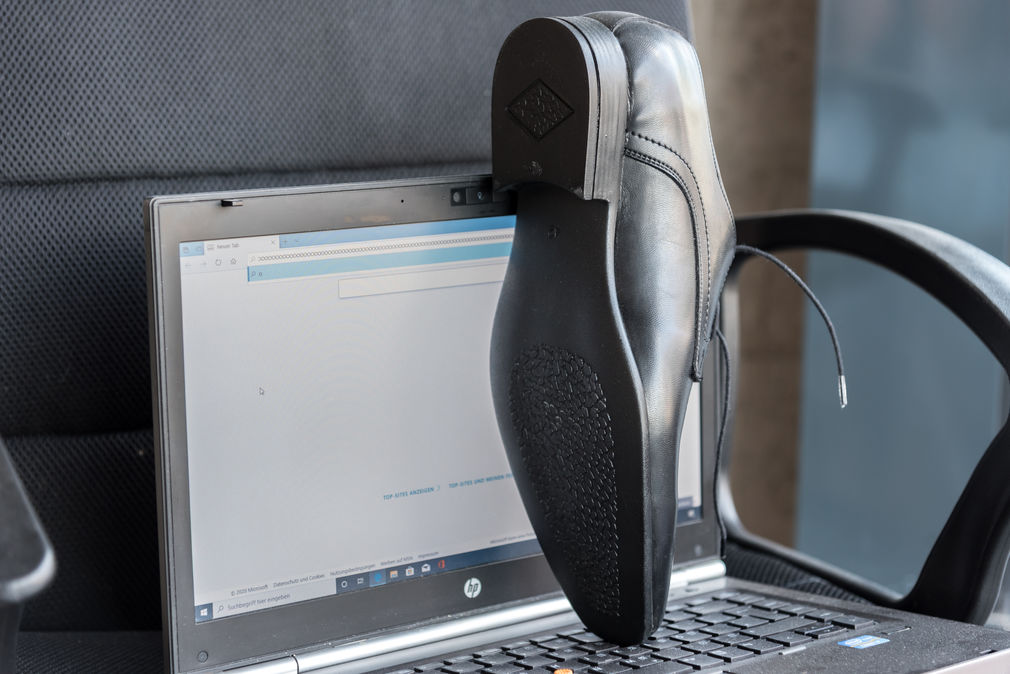 Calendar
21 August 2020 until 16 May 2022
News
4 years ago
New Professor of Sculpture
On 1 October 2019, the Frankfurt-based artist Mike Bouchet was appointed Professor of Sculpture in the School of Art.