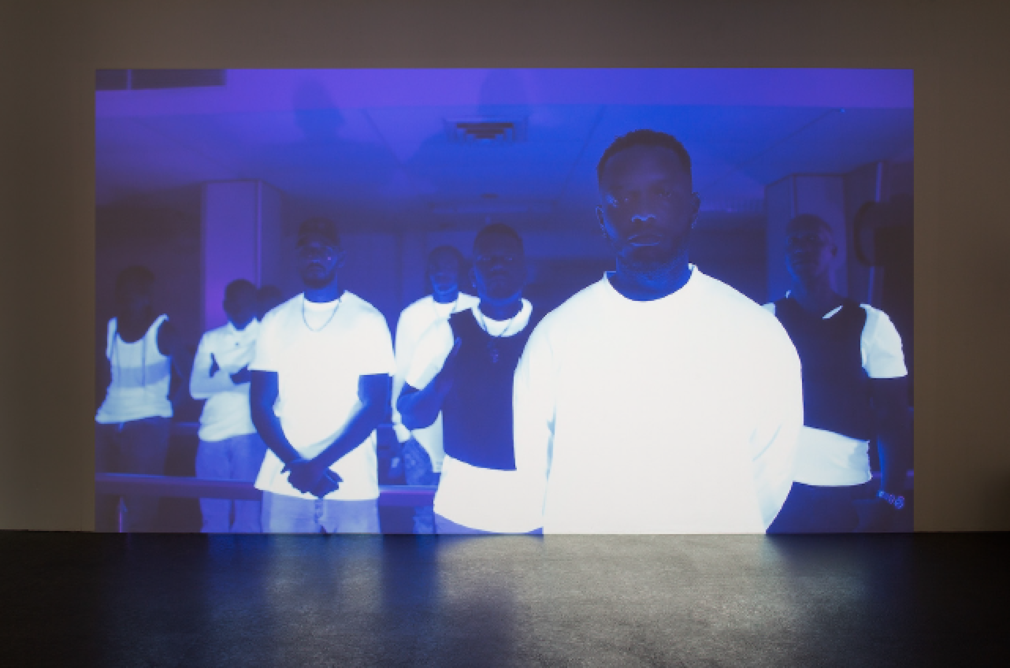 James Gregory Atkinson (*1981 in Bad Nauheim) studied with Douglas Gordon at the Städelschule, Frankfurt and received scholarships and artist residencies at Villa Aurora, Los Angeles (2016), the Jan Van Eyck Academy, Maastricht (2017) and a studio scholarship from the Hessische Kulturstiftung in New York (2018).
James Gregory Atkinson's multimedia works respond to the extreme incompleteness of official archives in relation to Black people, their narratives and cultures. He draws on the histories of queer and black people and brings them into dialogue with contemporary conditions.
For further information:
The Bildhauerei department is taking the opportunity to invite artists and curators to present lectures via video conference or in presence. It is fortunate for us to have them speak, due to their usually busy schedules, and so we recommend making a small amount of online research and looking into the speakers work beforehand. The lectures and Q&A take place on Mondays evenings from 6:30-8:30 p.m.
May 9, 2022, 6:30 p.m.
​
​Geleitsstraße, Seminar room