T +49 (0)69.800 59-211

Main building, room 302

Function

Artistic staff

T +49 (0)69.800 59-321

Main building, room 302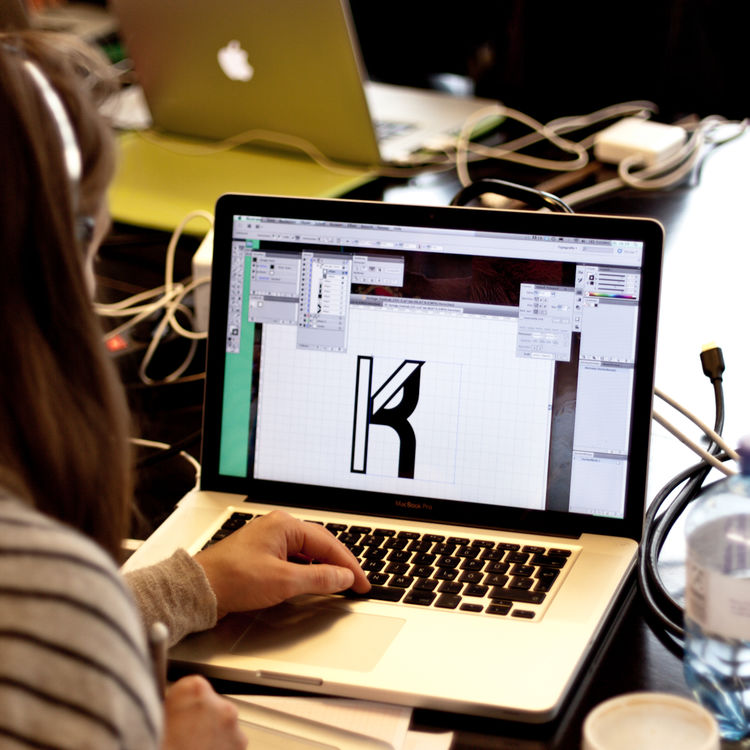 The two areas of the subject area are mutually dependent, because typography cannot develop without type design, and type design only unfolds its full effect in typographic interpretation.
Typography organises, conveys and connotes linguistic-visual content to create a meaningful meaning. It can support, question, obscure, beautify or even simplify a statement; thus it is a powerful and, as it were, manipulative tool. It moves within the following dimensions in an artful interweaving: the historical-theoretical, the technical and the creative. As a cultural practice, it is always in a state of flux, despite all the indispensable historical conventions with regard to technical and social conditions, and is thus a commentary on the present.
In the courses, the diverse fields of application in the analogue as well as digital spectrum - from book design, commercial work, corporate design, digital/interactive media such as websites, information design, exhibition design, typography in space to moving typography - are tested. Each requires very different typographic-syntactic modes of operation that need to be questioned, learned, used and further developed. Along with the practical project work, knowledge of micro- and macrotypography, typographic and font history, font classification, selection and effect, printing and production processes will be developed. In addition to examining traditional rules, the students will create their own and use the space for experimentation and process. According to Kurt Schwitters' dictum from 1924 "Typography can be art under certain circumstances", the boundary between applied and autonomous will be explored in the subject of typography. Artistic authorship in the sense of producing one's own form and content is encouraged.
In type design, the shaping of letters into a typeface, a personal handwriting and cultural imprint is revealed. The discipline consists of this creative part with infinite possibilities of expression and a pragmatic-technical part.
The study is characterised by drawing/writing/building, detailed considerations of proportions, weight, contrast and rhythm, thinking in systems, historical knowledge as well as dealing with technology. Type designs of very different orientation and depth can be pursued: modular typefaces for striking applications, superfamilies for quantity sets, historical revivals or even a free organisation of signs. Furthermore, the idea of conceptual custom type with regard to appearance or one's own artistic work can build a bridge to application, because the linking of both areas is expressly desired. Type design is primarily taught with regard to the Latin alphabet, but other writing systems can certainly become the subject of consideration. The proximity of the HfG Offenbach to the Klingspor Museum enables in-depth research and evokes exciting encounters between the past and the spirit of the times.
Calendar
4 February 2015 until 19 February 2019
19 February 2019 Tuesday
until 23 February
07:30 PM, Klingspor Museum, Offenbach
4 February 2015 Wednesday
04:00 PM, Isenburger Schloss, rechte Kapelle
News
8 years ago
HfG Annual Report 2015
The HfG Annual Report 2015 has now been published. First and foremost, it showcases projects and diploma projects over the last two semesters and presents new lecturers. Designed by Richard Pruss with the assistance of Anne Krieger, the book also contains a DVD and a supplement.
9 years ago
TDC Awards
Works by students from the Typography field of teaching and by Prof. Sascha Lobe have won awards at the Type Directors Club New York (TDC) competition.