2 Juni 2018
Robert Johnson Theorie 60
22:00 Uhr, Robert Johnson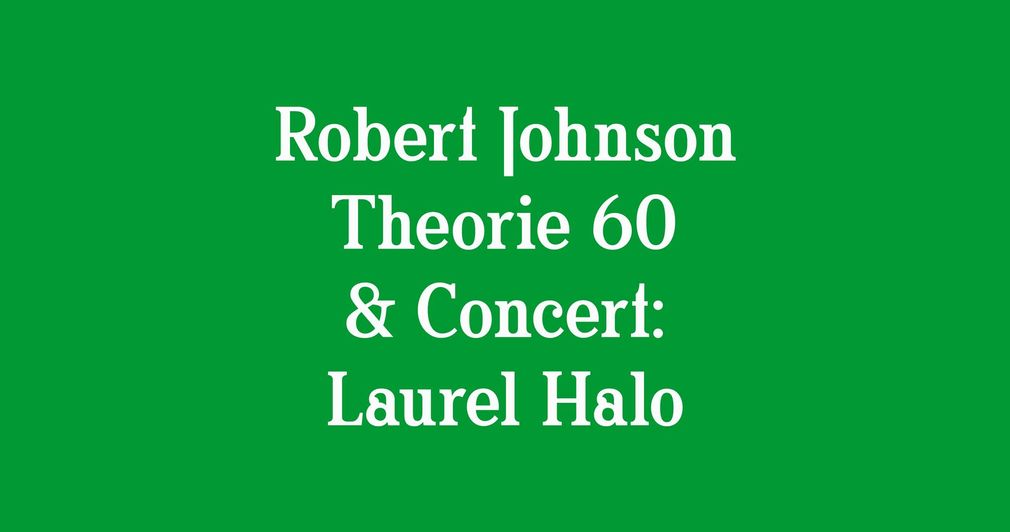 Heavy, mutilated strains of electronic music with influence from the sounds of Detroit, UK and Germany - Laurel Halo's music is shapeshifting, moody and ecstatic. The Michigan-born and Berlin-based artist has been a mainstay of the London-based label Hyperdub, who released her breakout, divisive debut album Quarantine in 2012. The record received critical acclaim, and was named Wire Magazine's Album of the Year. Since then she's released two more albums - 2013's Chance of Rain for Hyperdub, 2015's In Situ for Honest Jon's - and toured extensively with a live hardware PA. In addition, Laurel hosts a regular show on Berlin Community Radio, having originally cut her teeth as a freeform DJ on the legendary WCBN-FM station in Ann Arbor, Michigan. She has collaborated with John Cale, Julia Holter, David Borden, Daniel Wohl, and Metahaven among others.Halo has also composed the soundtrack for Still Be Here, a Transmediale/CTM film commission starring the Japanese virtual popstar, Hatsune Miku, which debuted at Berlin's Haus der Kulturen der Welt, and was most recently shown at the Barbican Hall in London. Her latest album, Dust, is due out on Hyperdub in late June.
Moderation: Britta Thie
Britta Thie is a Berlin-based artist whose work engages emerging technologies and the relationship between self and digital representation. She studied fine arts at the Universität der Künste in Berlin in the class of Hito Steyerl. In her practice Thie often depicts her own body to examine the meaning of the figurative image in a product-driven society. Britta Thie also works as an actress or model.
In Kooperation mit Heiner Blum von der HfG Offenbach präsentiert Robert Johnson Theorie in lockerer Folge prominente, fachkundige Gäste - Soundspezialisten, Musiker, Autoren, DJs - mit Vorträgen zum Thema Clubkultur, Produktion und Rezeption elektronischer Musik. Die Veranstaltungen finden jeweils zwei Stunden vor der normalen Cluböffnung statt und gehen dann fließend in die Clubnacht über.
​
2. Juni 2018, 22 Uhr​
Einlass 21:45 Uhr, Lecture ab 22 Uhr, Koncert ab 23 Uhr, Clubnacht ab 24 Uhr
​
Robert Johnson
Nordring 131, Offenbach
Eintritt
18 Euro presale (incl. lecture, concert and clubnight)
25 Euro on the door (incl. lecture, concert and clubnight)
10 Euro presale (clubnight only)​
12 Euro on the door (clubnight only)
Weitere Informationen
Vortragsreihe
1. November 2014 bis 21. August 2023