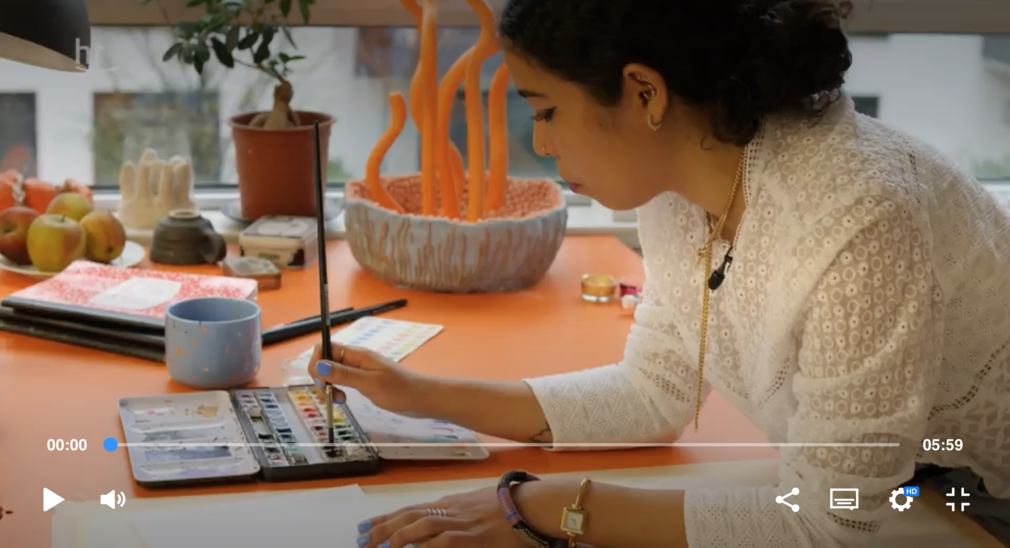 Since 2017, Merja Herzog-Hellstén has been entrusted with the expansion of the Art Laboratory as a teacher for special tasks in addition to her teaching duties.
The Art Laboratory provides the environment for the promotion and development of creative skills in the three-dimensional field. It supports the teaching of various artistic practices and the implementation and realization of artistic concepts. The areas of ceramic sculpture, wood, mixed media and 3D printing form the preliminary core of the Laboratory Art. For cooperation with external institutions, please refer to the current course catalog.
Office hours
Tue 13:30 to 15 (by appointment via herzog-hellsten@hfg-offenbach.de)
Technical collaborator
Viktor Krautwig (Open wood workshop, FB Kunst, Geleitsstr.)
HiWi Art Laboratory
Felicithas Arndt
Saya Schulzen
Teaching (Geleitsstr. 103)
Ceramics, Mixed Media, UG
Wood workshop, ground floor
3D printing and office, 1st floor
Please refer to current course catalog for semester courses on space-based hands-on courses (ceramics, mixed media, wood, land art, etc.) and course times.
Open Workshop, Wood (Geleitsstr.).
Mon, Thu & Fri 9:30am-4pm, Viktor Krautwig (Lab Art)
Form
Those who shape forms allow spatial bodies to emerge. A 360° encounter with the visible counterpart becomes possible. The perception of details and form properties begins. A form sends us communicative signals that become legible through recognition and reception.
In each phase of form creation, the spatial body is confronted with numerous decisions, consciously or unconsciously, until an individual result is established. Differentiated recognition of the individual visual elements and the possibility of influencing them in a nuanced way according to one's own concept is central to bringing the visual statement of the form into harmony with the content. No less relevant for success is the ability to convey thoughts with adept "eye-hand coordination". The cultivation of the intuitive begins.
One attraction of the visual language lies in its multi-layered complexity and the almost unlimited extent of possible variations. It is both an opportunity and a burden to be able to choose from an infinite number of possible combinations. This freedom to navigate with one's own abilities and ideas presents a challenge to art creators. An idea and intention is thus juxtaposed with a form. In this process, subjective perception is compared and contrasted with objective observation. A neutral reception skill is central in this process in order to be able to perceive the form as such and with the existing characteristics for oneself.
The working phase between idea, intention and result resembles a translation process, within which the designing person acts with his entire impressions, associations, abilities and wishful thinking.
The reactions that a form and its characteristics evoke are critically examined. Are there tendencies, for example, that spontaneous reactions also correlate with cultural preconception or corresponding zeitgeist? Such analyses not only help each individual to recognize his or her own point of view more precisely, but also make visible how easily the view can be varied and distorted.
A developed relationship to the material properties is a prerequisite for being able to convince with a pictorially nuanced statement in the many possible combinations in the creation of mixed media works.
In order to understand the influence of color on form, the question of whether and possibly which general or individual correlations exist between color and form, and which form criteria communicate with which color criteria in a consistent manner, is pursued.
Multi-perspective observations and experiences during the creative process unite in a combination of material, form and color.
Wege-Objekt
»Ich bin meine Strecken zu den Orten, die ich in einer Woche regelmäßig besuche, zu Fuß abgelaufen. Diese Strecken habe ich in einem CAD-Programm nachgezeichnet (2). Danach habe ich alle meine nachgezeichneten Wege übereinander gelegt (3). Daraus ist mein »Wege-Objekt« entstanden – eine Skulptur, die ich quasi selbst erlaufen bin.«
Linus Berg
Sukzessive Material-Übersetzungen eines Eigelbs
Studien mit Notizen über gekochtes, denaturiertes Eigelb, 3-D-Scan, 3-D-Druck (Harz), Silikon-Gussform mit Gipsschale, Wachsguss, Fotomontagen.
Oleg Komarov
Following the Line
In 1967 Richard Long walked back and forth in the grass field to leave a straight line that became then a starting point for his career. But how can this performative act be reinterpreted today? Moving bodily actions from the land to the digital space is the way to speak about non-materiality and new temporality. The magic of the expression stands out for the simplicity and clarity of the line, its formal beauty in curves and imperfections.
Vordiplom, Diplom und Diplom Nebenfach
A selection of pre-diploma, diploma, and diploma minor theses that were written in cooperation with the Art Laboratory and optionally examined with Merja Herzog-Hellstén as second examiner.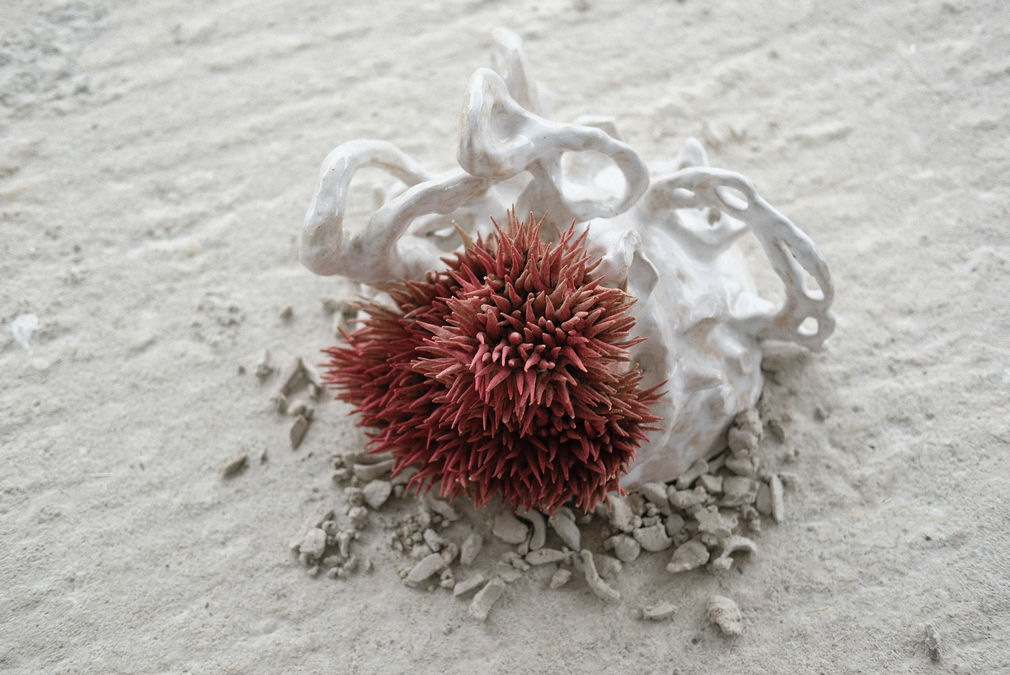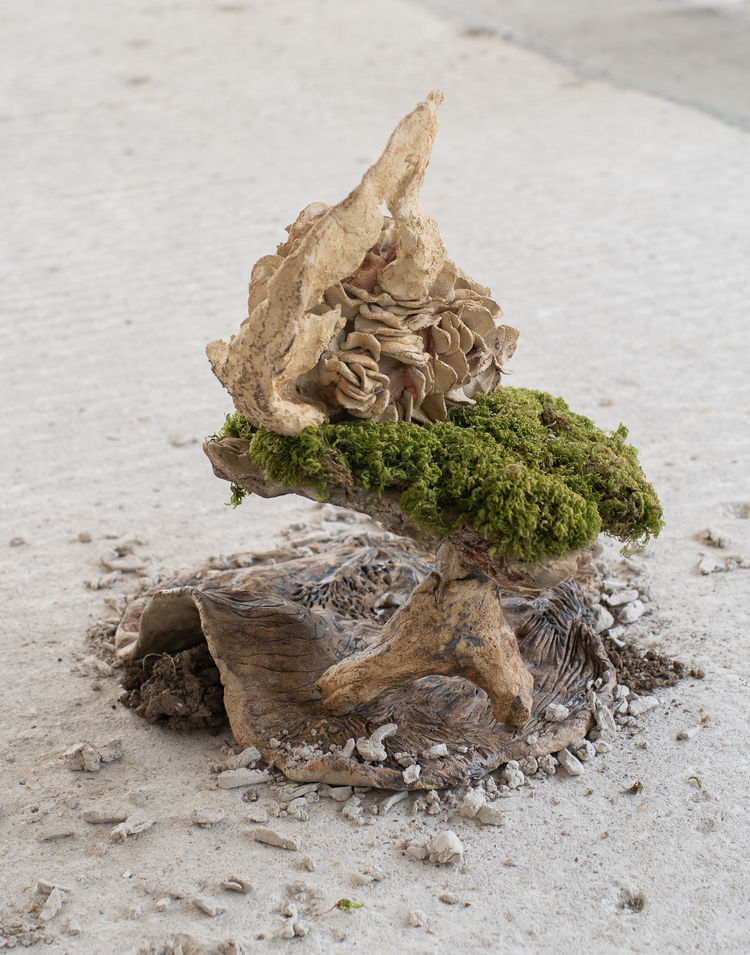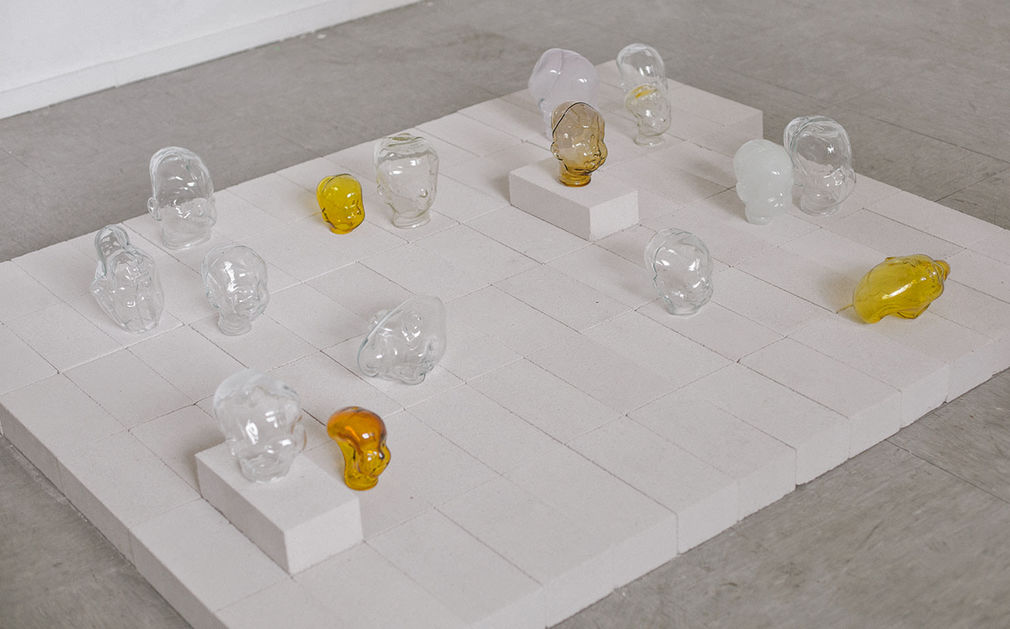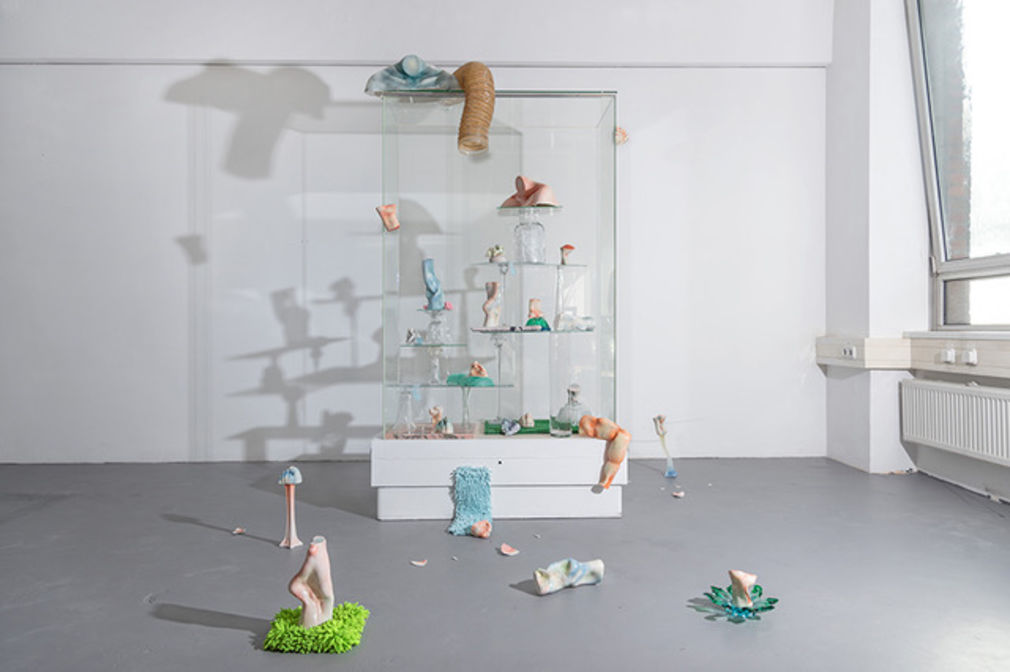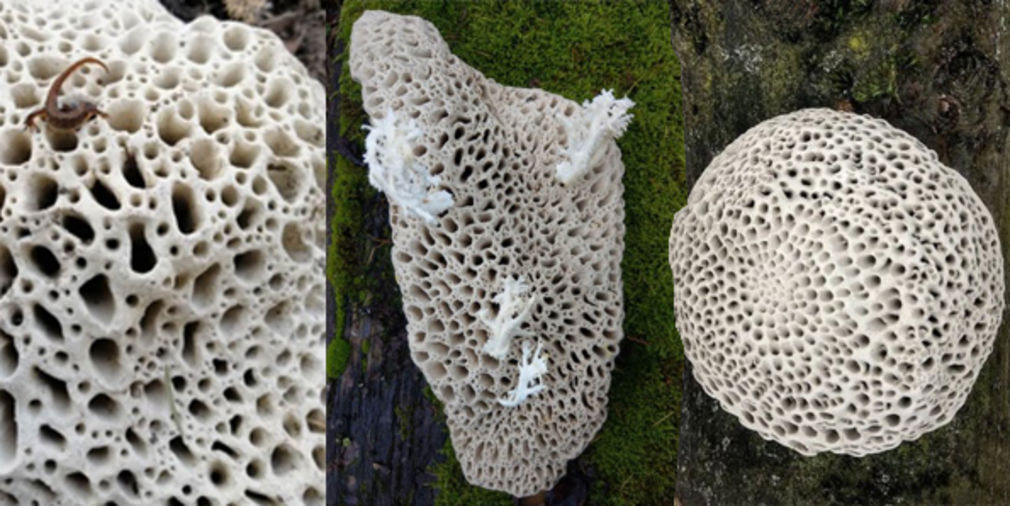 Calendar
25 June until 15 November 2019
15 November 2019 Friday
until 17 November
Museum Angewandte Kunst