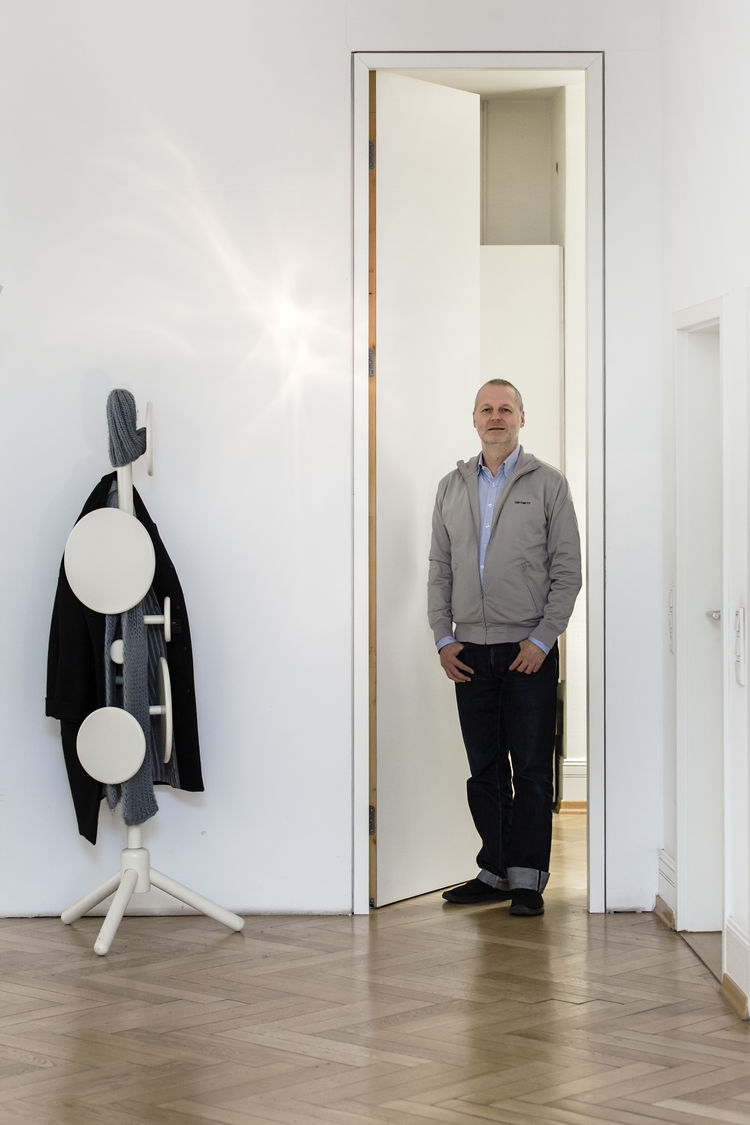 »I define the attractiveness of usefulness.« Stefan Karp has an exact idea of ​​what design should do. In 1999, he founded the ma ma Interactive System Design office in Frankfurt, which focuses on the conception and design of digital interactive products and systems. »The synergy between hardware and software as well as the behaviour of things is our domain,« explains Karp. An example of this is when ma ma recently developed application scenarios for plastic liquid crystal displays for the Darmstadt-based chemical and pharmaceutical company Merck. Karp proposed their use as digital displays in public space. Karp has also experimented in the area of ​​digital fashion and showed, for example, the possible use of flexible LC displays for bags in the world of high fashion.
At the core of the design process is the user experience and the methods of user-centered design. The office attaches great importance to direct communication with customers and users. Empathy is important, says Stefan Karp. An instance of this can be seen in field studies involving interviews and workshops with users for the development of a control system for building automation for the Frankfurt industrial company Samson, which is used to control larger heating systems in residential, office and industrial buildings.
»We have considered which functions are needed and can be updated, but aldo which ones can be removed.« Often it is also a matter of breaking through internal company routines and directing attention at blind spots. Consulting is an important part of the work of ma ma. For a Taiwanese display manufacturer who would like to get involved in the development of products, Karp carried out a seminar on design thinking and methodology.
For Stefan Karps, working with user experience and interactive design goes back to his studies at HfG Offenbach. In 1994, he co-created a media centre for Blaupunkt with fellow students. »This was the ancestor of the smart TV,« says Karp. He also developed other interactive projects with fellow students, such as a ticket machine. The student group was supported by the professor of Design Methodology and Theory as well as Strategic Design at the Design department (known then as Product Design). Karp says that this professor made it possible to investigate the then still new field of interaction design. »Today, this area has penetrated all areas of life and work.« At the HfG, Karp was particularly interested in the openness of structures available there. In such a context, one could work day and night independently in the workshops.