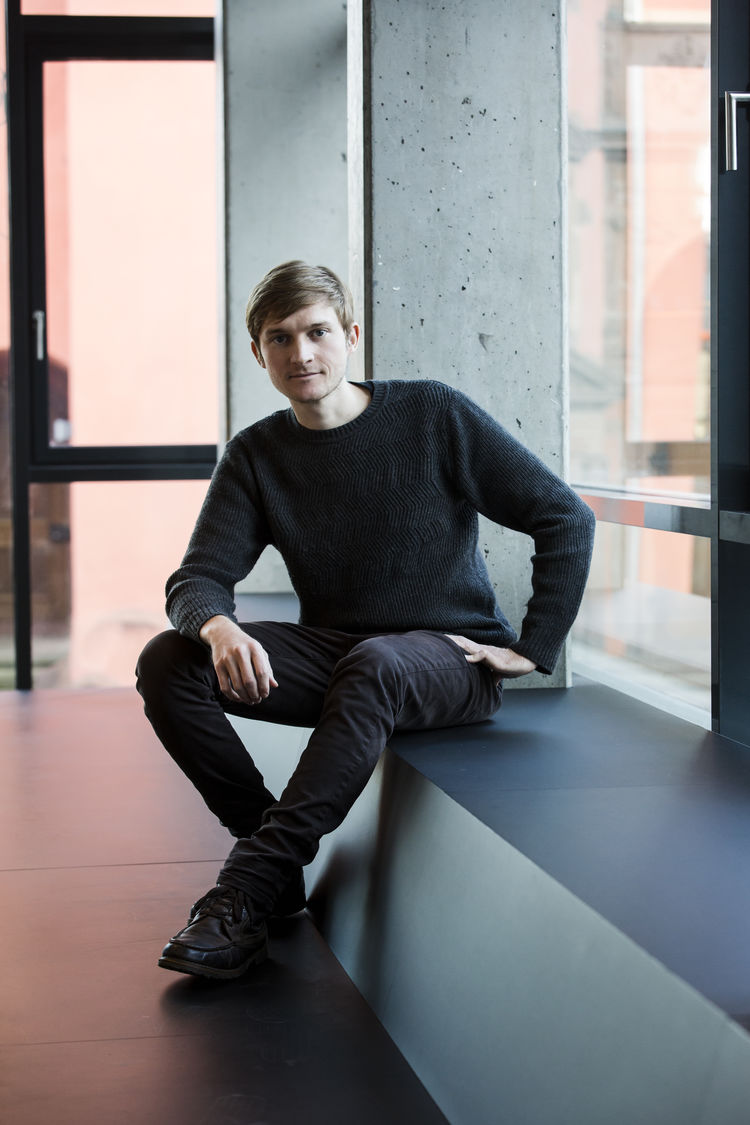 Automotive design can be an emotional affair too. »To make the feeling of what Audi represents, discernible,« is how Markus Däsch describes his work at Audi in Ingolstadt. The HfG graduate has worked as an interior designer in the Interior Design Architecture department since 2014. This is the division responsible for the overall structure of the car's interior. He says that due to its proximity to production, Ingolstadt focuses on the series implementation of the vehicles. At the same time, they also work on utopian and innovation-oriented concepts. Reflecting on the future of mobility forms another part of his job.
Markus Däsch perceives the interior as »an important connection to the users, and thus also to the identity of the Audi brand«. »We have the opportunity to create an intensive experience,« he says. The vehicle as a whole is considered in the concept phase. The division of labour only comes into play in series development. In the beginning there are sketches. This is followed by 3D models and 1:1 tape models, which make the proportions of the design clear. It is about »physically plumbing the form,« explains Däsch. In addition, 1:1 models made of industrial plasticine are created: »we work very closely with the models.« That some concepts are not realised is part of the process.
He started his studies in the department of Product Design (Design) at the HfG Offenbach in 2008. In the first years he worked mainly on projects in the area of ​​man-machine interaction, he recalls.
His later emphasis on automotive design took shape during a guest semester at the FH Joanneum in Graz. There he realised a cooperative project together with Audi. He completed his Diplom project at the HfG in collaboration with Audi as well: he developed an electric vehicle for two people. His aim was to make mobility an experience: »I have worked out what value the car has for people, and translated it into a vision for the future.« In retrospect, he appreciates the freedom and time the university afforded him to find his own focus. »One has to develop one's own initiative and have an almost entrepreneurial mindset,« he says.