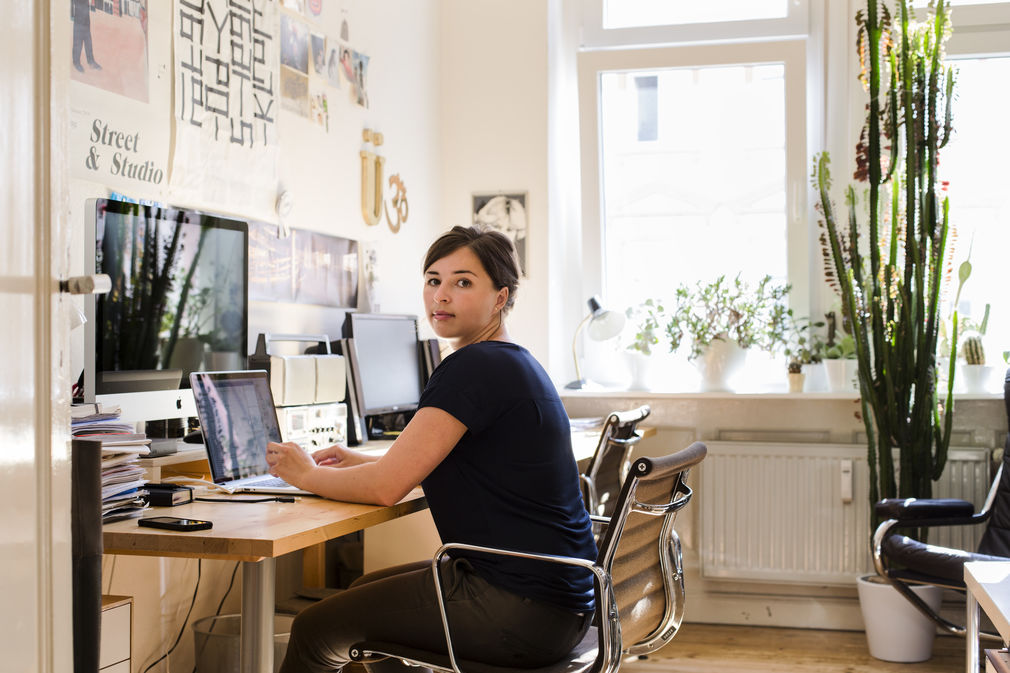 The graphic designer, art director, illustrator and photographer Katrin Schacke demonstrates an attitude. In her work, the HfG graduate focuses on book design, illustration in space, the development of visual identities and publications. She is currently working on a corporate design for an architectural agency. She recently completed a book concept for a travel guide series and designed another book for the Mainz publishing house Hermann Schmidt. She has received several awards for books she designed, including from The Stiftung Buchkunst and the Type Directors Club. Schacke's latest portfolio also includes a comprehensive orientation and guidance system for the Mathematikon in Heidelberg. The building complex aims to bring business, science and culture together.
In addition, Schacke has illustrated interviews, columns and covers for magazines and daily newspapers. Her images can be found on covers for Neon, Nido, Page, brand eins, der ZEIT or the Süddeutsche Zeitung Magazin, among others.
Schacke developed her three-dimensional illustration staged in space during her diploma thesis in 2008: she conceived a science magazine that illustrated complex and abstract themes in an illustrative-humorous manner. Schacke's main focus was on conceptual design and its beginnings in the areas of illustration and typography. In 2005, she went to Zurich for an exchange semester. »The university there is much more structured and scholarly,« says Schacke. For studies in Offenbach, however, »a small plan, an idea of what you want to do« is helpful.
Through her numerous practice-oriented projects and pitches during her studies, Schacke felt well prepared for her professional life. From 2008 to 2010, she worked as an art director at a Frankfurt design agency in the fields of corporate and book design, before she became self-employed in 2010. Katrin Schacke has not needed to worry about hunting for work: »The orders have come naturally so far.« She does not intend to hire employees. »I like to make things for myself.« Although Schacke is experienced in working with others, she currently enjoys the advantages of independent, unrestricted work. »I appreciate the flexibility and freedom to accept the jobs I want,« she says.