Color: Theory and experimental practice
Color perception and experiences of color are always bound to a spatial, social and cultural context. Color is not a quality possessed by an object or facet of light, but the result of an active perceptive process: observation and interpretation by a viewer.
The goal of color analysis as a topic is to sensitize students to these correlations, their meanings and their potential applications in design processes – not exclusively, but primarily pertaining to applications in the product design sector.
The program includes two seminars, alternating for basic and advanced courses. Excursions and a special contribution to the HfG Offenbach Annual show exhibition are integrated into the seminar for the advanced courses.
At irregular intervals, the seminar is further expanded to include additional projects in the advanced course of study.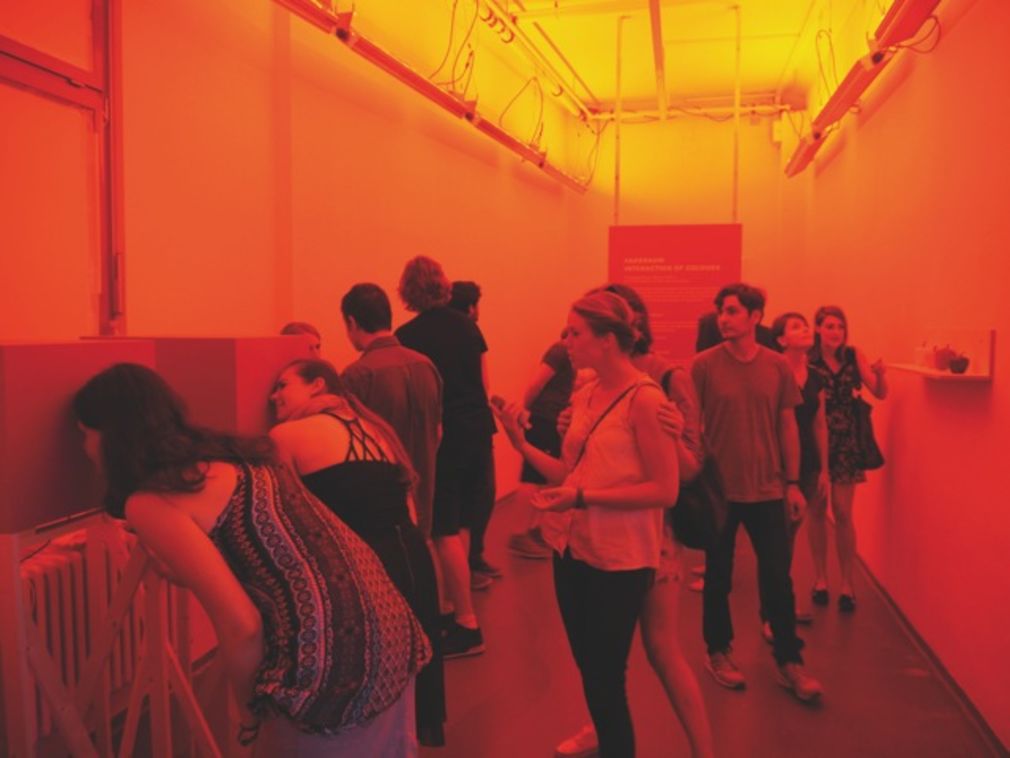 Im Rahmen des Farbseminars im Fachbereich Design fand am 5./6. Juni 2016 eine Exkursion nach Dessau statt. Prof. Petra Kellner und Dipl.-Des. Knut Völzke besuchten mit den Student_innen das Bauhausgebäude und die Meisterhäuser sowie weitere von Bauhäuslern gestaltete Gebäude der Moderne, wie die Siedlung Törten. Der Fokus der Exkursion lag dabei auf dem besonderen kompositorischen Umgang des Bauhauses mit Farbe im Raum.