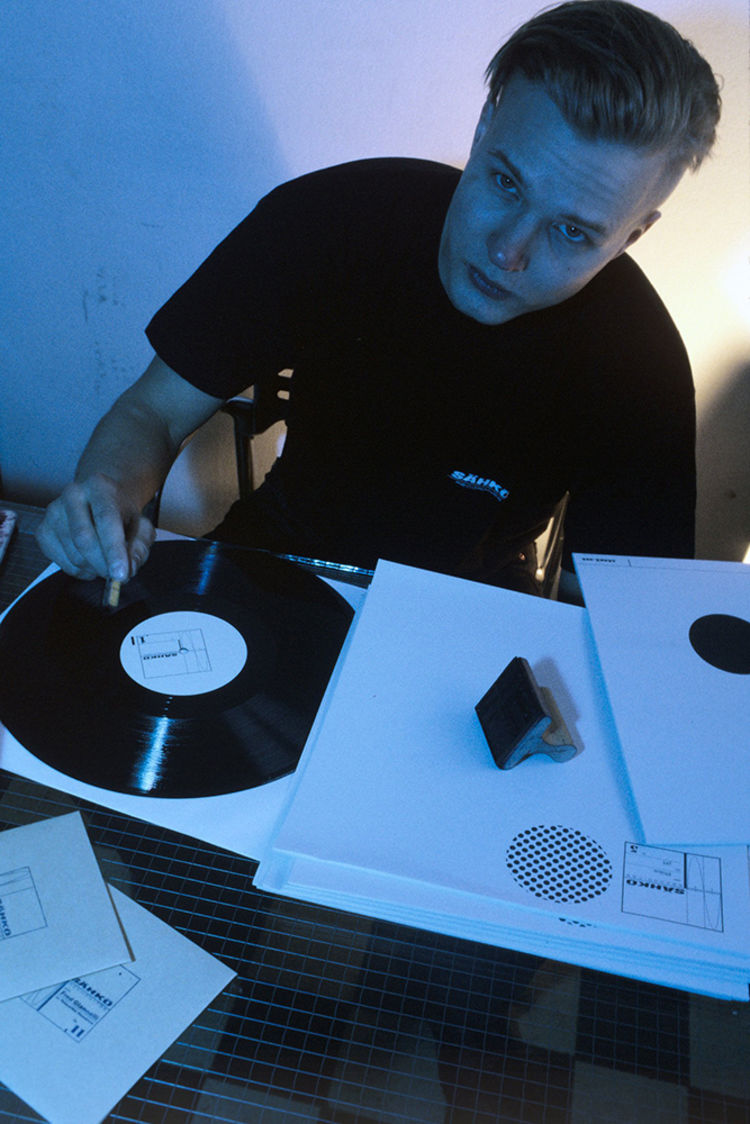 Robert Johnson Theorie 74
Tommi Grönlund / Sähkö Recordings
The early years of House, Acid and Techno in the second half of the Eighties proved to be a laboratory, where likeminded activists met, became friends and soon after laid out the foundations of what was to come in the Nineties and beyond. Finland was no exemption to this.
Founded in 1993 by two friends in Turku (later relocating to Helsinki), Tommi Grönlund and the late Mika Vainio, Sähkö Recordings established an aesthetic of its very own, mainly credited to a string of releases featuring Vainio's clear, subtle and reduced, at times rhythmic and harsh sounds; accompanied by Grönlund's distinctive, yet minimal graphic design—a total work of art, that set the label miles apart from their contemporaries. Frequent collaborators include Jimi Tenor, Sähkö's catalogue includes releases from Tin Man to Martin Rev of Suicide.
Robert Johnson Theorie invites Tommi Grönlund to talk about Sähkö's origins in the early finnish rave scene, progressing from underground activism to the formation of a record label, its sonic and aesthetic idiosyncrasies, its key releases and sublabels, and the artists that made and shaped them.
Tommi Grönlund's works oscillate between architecture, fine arts and music, with participations in exhibitions worldwide and as renown as the Venice Biennial, partnering with Petteri Nissunen as Grönlund/Nissunen. He has been granted the Leonardo da Vinci World Award of Arts in 2013 for his contribution to contemporary arts. Tommi Grönlund (*1967 Turku, Finland) lives and works in Helsinki, Finland.
Followed by: Aleksi Perälä (live), Pearson Sound, Anna Hjalmarsson
In cooperation with Prof. Heiner Blum and Patrick Raddatz of the HfG University of Art and Design Offenbach, Robert Johnson Theorie invites prominent and expert guests—sound specialists, musicians, authors, academics and DJ's—to a series of lectures and talks on the topics of club culture, production and reception of electronic music. The events open two hours ahead of the club opening, blending into the subsequent club nights.
​
1 February 2020, 10 pm (on time)
Doors: 9:45 pm
​
The admission is free
​
Robert Johnson Offenbach
Nordring 131, Offenbach, Germany
​
Vortragsreihe
1 November 2014 until 28 February 2020