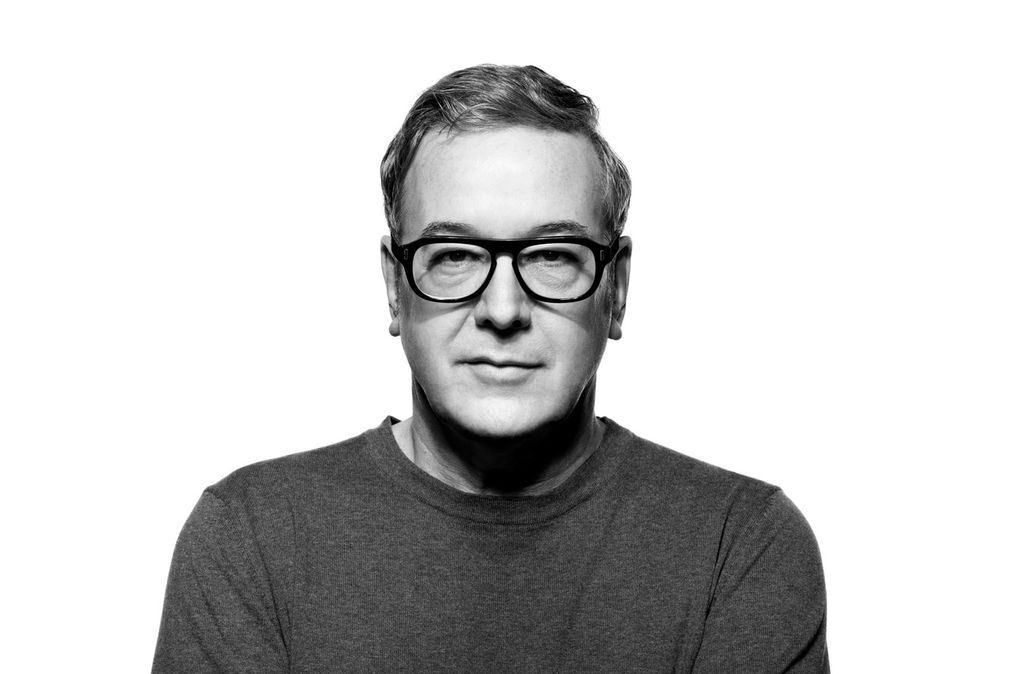 T +49 (0)69.800 59-185
F +49 (0)69.800 59-151
West wing, room D202/213b
Consultation
by appointment
Discipline
Subject/Area
Design/Product Design
Faculty
Frank Zebner studied design in Munich, Schwäbisch Gmünd and Offenbach am Main in the 1980s after completing his civilian service in geriatric care and a child protection centre. He worked as a designer in Munich, London and San Francisco, among others for frogdesign, Moggridge Associates and ID TWO (today IDEO). Influenced by his close collaboration with Bill Moggridge in San Francisco, he concentrated more on interaction design in the following years.
In the mid-1990s, as Head of Interface and Transportation Design at Siemens, he was involved in infrastructure, mobility and design projects for public transport - including the development of the Intercity Express 3.0. He also fulfilled worldwide development planning and implementation tasks for corporate design and corporate identity for the Siemens Global Design Headquarters.
In 1997, he was appointed Professor of Product and Communication Design at the Hochschule für Gestaltung Schwäbisch Gmünd. In 2008, he was appointed to the Hochschule für Gestaltung Offenbach am Main to teach Technical Products and Product Systems. He was initially vice dean and served as dean of the School of Design from 2010 to 2016. In November 2019, Frank Zebner was again elected as Dean of the Departmend for a three-year term.
As a visiting professor, Zebner teaches at numerous colleges and universities in Europe, Asia and Australia. He was an honorary professor at the National Taipei University of Technology in Taiwan and in 2016 held a supervisor professorship at the China Central Academy of Arts CAFA in Beijing in the field of Transportation and Mobility Design. In 2017, he was appointed Visiting Professor at the School of Fine Arts of Guangzhou University and at BIT Beijing Institute of Technology.
As a jury member, he accompanied the design award competitions of the DIA Hangzhou, German Design Award, ZVSHK Produkt Award, Red Dot Design Award and IF Design Award, among others.
Zebner is the founder of the Design Institute of Technology (formerly DIIO), a project platform of the department he represents at the Hochschule für Gestaltung, which, among other things, carries out design research and development for medium-sized and large companies, such as Audi, Lamy, Porsche or Lufthansa.
Numerous awards for design and research achievements, activities as a juror, publications on design issues. Mentor of the Design Network Hessen (IHK Offenbach) since 2014. Member of the Association of German Industrial Designers (VDID), founding member of the Society for Design History (GfDg) and Attac member.
Since 2020, he has been chairman of the board of the non-profit association 'design inclusion' in Offenbach. In 2021, the association will offer a design prize for inclusive projects for the first time in the amount of 10,000 EUR. He has run his own studio in Munich since 1998 and works as a chief consultant for bulthaup, among others. Other clients include BMW, Porsche, RWE, Gaggenau, Oventrop, Meiko, Mini, mato and Siemens.
Since 2017, he has been a creative consultant for Designpark Offenbach.
News
1 year ago
Frank Zebner becomes IDSA member
Frank Zebner, Professor of Industrial Design in the Department of Design, has been accepted as an international member of the IDSA Industrial Design Society of America. The American Design Society dates back to the founding of the American Design Institute in 1938, with Henry...
3 years ago
Design against the crisis: Designing for use
Johannes Bietz, HfG-student and tutor at Design Institut of Technology, with the help of his fellow student Jonas Theisinger, participates in an open source initiative for the provision of protective visors for nursing and aid institutes.
8 years ago
HfG-Alumni on Arduino
»DaDaBox«, a student project of Jifei Ou will be shown on arduino.org.
9 years ago
Product Design Dept. Students - field trip to Vienna
On the second big excursion in 2014 Product Design students in their third year of study travelled to Vienna. In the final week of September the thirty-strong group flew to the Austrian capital for four days. Participants visited varoius events and highlights of the Vienna...
9 years ago
Design workshop and design talks in Oslo
At HIAO - Oslo and Akershus University College of Applied Sciences Prof. Frank Zebner talks about student exchanges.
Calendar
18 February 2016
18 February 2016 Thursday