»Walllust« exhibition project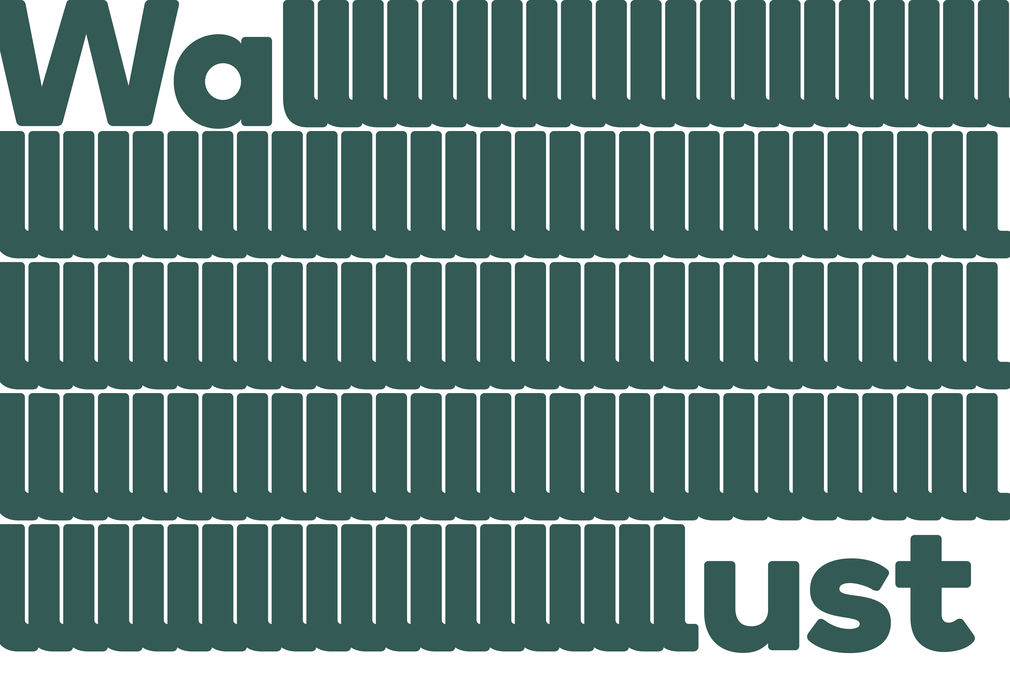 The »Wallust« exhibition project is a collaboration between students from the Berlin Weissensee School of Art and students of HfG Offenbach.
The exhibition revolves around an artistic exploration of the phenomenon of walls, including ceilings and floors). The students' works will be conceived especially for the Kunsthalle am Hamburger Platz and executed in situ. The spectrum of applied art ranges from expansive paintings and drawings through to architecture-related objects, which are realized in a wide variety of techniques and materials.
The artistic works respond individually to the exhibition architecture. Walls themselves become topics, are emphasized or negated, at times the existing architectural substance is altered or even destroyed. This large number of individual explorations of spatial borders produces an exciting context in which the works enter into a dialogue both with one another and the space.
Accompanying program
Wednesday, January 21, 2015
8 p.m. thehistoryofpaintingrevisited.weebly.com Lecture by Katrin Plavcak & Claudia Zweifel on the Website on absent female artists in the history of art
8.45 p.m. Round-table talk on the painting reader The Happy Fainting of Painting with Barbara Buchmaier, Friederike Feldmann, Heiner Franzen, and Gunter Reski
Sunday, February 8, 2015
Midday ifa Galerie Berlin, ... im kontext, ein Projekt zur Ausstellung KLASSE SCHULE, so baut die Welt
Invited guests
Fotini Mavromati, Art Representative of the Federal Environmental Agency, Heike Brückner, Head of »urban Farm« Bauhaus Dessau, Dr. Barbara Barsch, Head of ifa Galerie Berlin, Yenatfenta Abate, artist, university project in Ethiopia in collaboration with the Goethe Institute, Prof. Thaddäus Hüppi, Artistic Director of Kunsthalle am Hamburger Platz
Wallust
Exhibition
Preview
January 23, 2015, 7 p.m.
Bar-keeping: Kickback
Exhibition duration
January 24 to February 8, 2015
Opening times
Tues - Sun, 4 p.m. to 7 p.m.
Kunsthalle am Hamburger Platz
Gustav-Adolf-Str. 140
13086 Berlin
From Offenbach
Max Barthel, Max Geisler, Imke Greitzke, Sebastian Heinrich, Thekra Jaziri Nico Mason, Jan Paul Müller, Markus Paulix, Esther Poppe, Charlotte Rahn, Marco Stancato, Manuel Tayarani, Georg Thanner, Paula Ullrich, Moritz Urban
From Berlin
Oliver Arendt, Marlene Burz, Caroline Corleone, Matthias Esch, Maria Evridiki, Daniel Ewinger, Kinga Gerech, Fabian Gröning, Katrine Hoffmeyer Tonyård, Lisa Holmgren, Jana Jedermann, Claudia Just, Manuel Kirsch, Soline Krug, Nina Langbehn, Martin Maeller, Lukas Maibier, Valeska Rein, Martin Remus, Björn Streeck, Marta Vovk