20 June 2022
Bildhauerei guest lectures: Carla Arocha & Stéphane Schraenen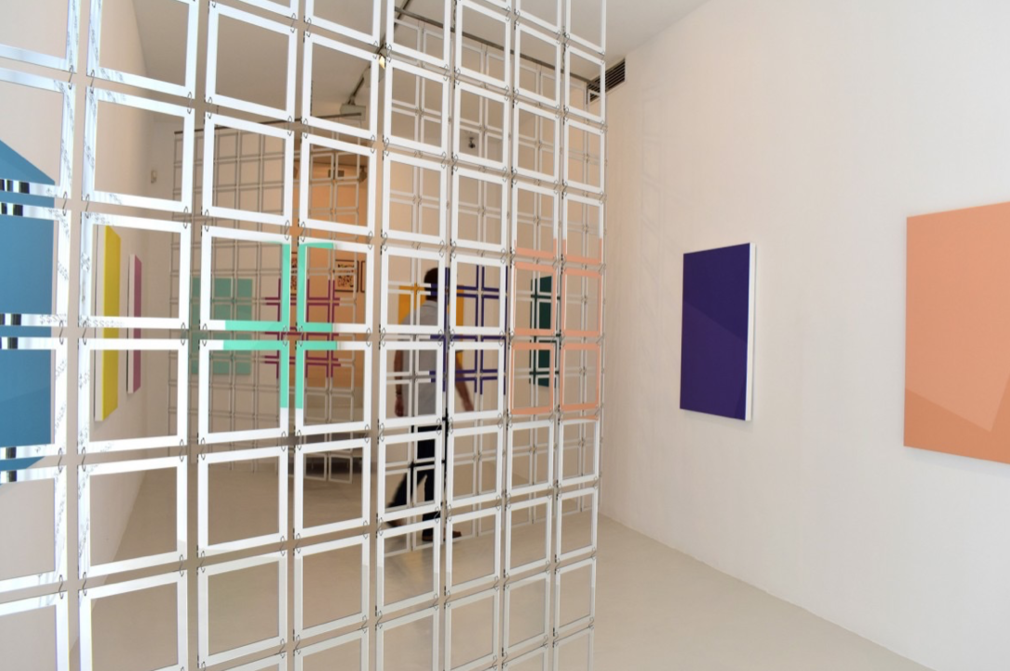 Carla Arocha and Stéphane Schraenen are an artist duo that collaborates since 2006. Arocha & Schraenen work across media, producing paintings, drawings and prints. Large-scale mirrored and interactive sculptural installations are at the core of their collaborative project. Their abstract installations and sculptures stem from everyday objects. The artists strip such objects from functionality, thus reducing them to their basic essence and form. Engaging with the rich tradition of geometrical abstract and optical art, the artists' works are often placed in a spatial context where light and reflection play a crucial role.
They have had numerous Solo exhibitions at galeries such as Monique Meloche Gallery (Chicago), Koraalberg (Antwerp), Isabella Czarnowska (Berlin), KaBe Contemporary (Miami), Galeria Maior (Palma de Mallorca). They have exhibited at various museums, mostly curated group shows at BOZAR (Brussels), Prada Foundation (Milan), CAB (Burgos), Parasol Unit (London), Wallace Collection (London), CAM, (St. Louis), and most resently the Cuenca XIV Bienal. Together with Luc Tuymans, Carla Arocha and Stéphane Schraenen run a nonprofit exhibition space in Antwerp called CASSTL since 2017.
For further information:
The Bildhauerei department is taking the opportunity to invite artists and curators to present lectures via video conference or in presence. It is fortunate for us to have them speak, due to their usually busy schedules, and so we recommend making a small amount of online research and looking into the speakers work beforehand. The lectures and Q&A take place on Mondays evenings from 18:30-20:30.
20 June 2022, 6:30 p.m.
Geleitsstraße, seminar room