8 Oktober 2022
For Danièle: Book Launch, Film Programme, Text Montage dedicated to Danièle Huillet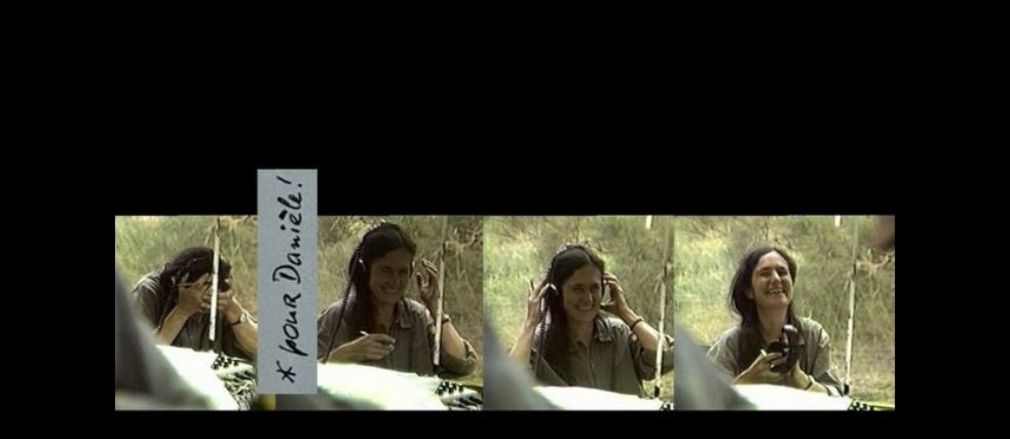 HfG-Filmprofessorin Marie-Hélène Gutberlet ist beteiligt
In 2017, Berlin saw a major exhibition and retrospective dedicated to the films by Jean-Marie Straub and Danièle Huillet. Two years later, in 2019, the Goethe-Institut London embarked on a three-month retrospective of their work together with various London partners. It therefore with great pleasure that we welcome Annett Busch, co-curator of the Berlin project, for the launch of the publication Tell it to the Stones that evolved out of the Berlin events and which Annett Busch edited together with Tobias Hering. The presentation of this comprehensive and polyphonic essay compilation provides the occasion and the bracket for a (re-) encounter with the films of Jean-Marie Straub and Danièle Huillet, to whom this programme is especially dedicated.
In public appearances, Danièle Huillet often left the stage to Jean-Marie Straub. She usually only spoke with short, concise, humorous and insistent interjections and corrections. She always understood her work as part of a joint effort (with Straub, but also in and with the respective film team).
This programme, compiled of films and readings, is meant to provide an opportunity to see and understand to what extent and with what degree of versatility she composed, orchestrated and shaped their joint work. From the transcript to the definition of the light in the laboratory, from the guidance of the technicians, the vocal practice with the actors to the translation of the subtitles, as producer and as editor – she did all this as part of a way of working that was as generous as it was luxurious, that allowed every single step of their work to claim the time it needed. Through a montage of material, comprising text excerpts and films, and through her voice and physical presence in the films, the many facets and layers of her work will emerge.
Curated by Annett Busch in cooperation with the Goethe-Institut London.