26 März bis 4. April 2021
Café Futurama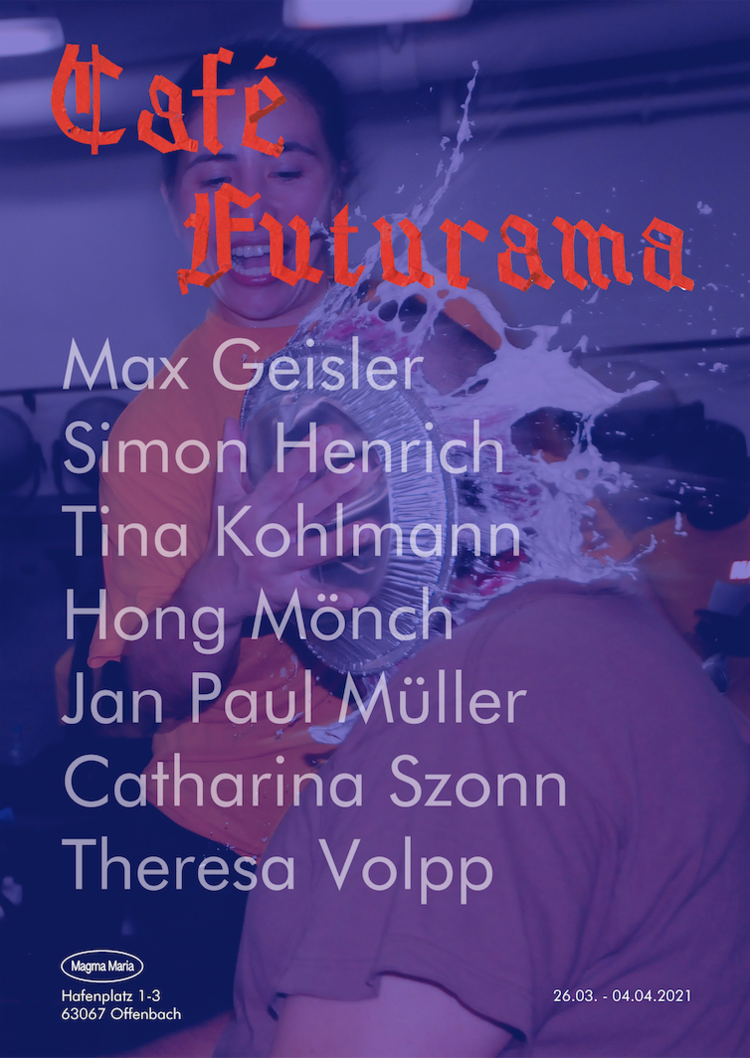 Hereby you are cordially invited to the group exhibition Café Futurama at Magma Maria.
Participating artists
Max Geisler, Simon Henrich, Tina Kohlmann, Hong Mönch, Jan Paul Müller, Catharina Szonn, Theresa Volpp
​
Magma Maria is a student-run art space. The space is understood as a collective project transgressing the solidified nature of exhibitions in an experimental and process-based manner. Rather than the formulation of a singular statement, the emphasis is put on the ever erupting cycles of creation through interdisciplinary dialogue.
26. März bis 4. April 2021
​
Due to Covid 19, you can visit the café only after prior registration.
Please schedule a visit: bit.ly/3rQBUti
​
Magma Maria
Hafenplatz 1-3
63067 Offenbach am Main
Instagram: @magma_maria