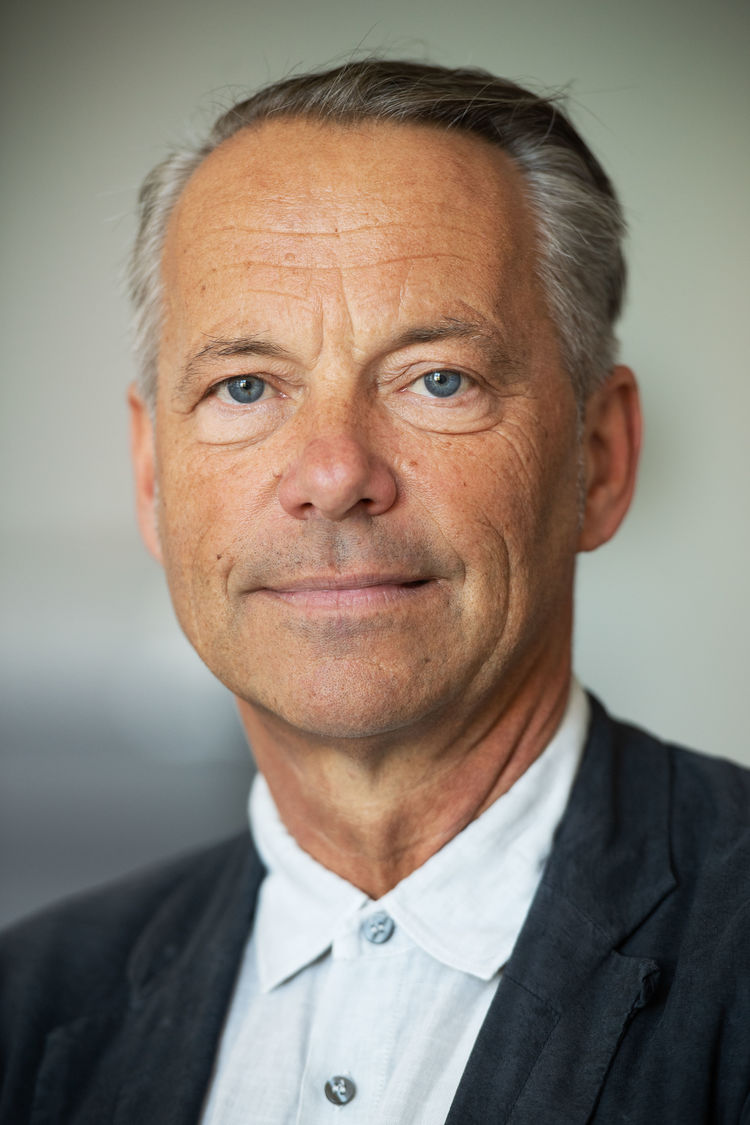 T +49.69.800 59-102
F +49.69.800 59-109
Main building, room 105/106
Function
President
Bernd Kracke (born 1954), has been the President of HfG Offenbach since September 15, 2006.
He has been Professor for Electronic Media at HfG Offenbach since 1999 and was the Dean of the School of Art (formerly Visual Communication departmen) from 2001 to 2006. He founded the CrossMediaLab as a platform for research and experimentation on networking analogue and digital technologies as well as their innovative application in an arts and design context. Here, he drew on his experience from his work at M.I.T. Cambridge/USA (1979 to 1985) and the Academy of Media Arts Cologne (1991 to 1999) as well as his long-standing work as an independent media designer and artist. Kracke is a co-founder, board member and committee spokesperson of Hessen Film and Media Academy and the initiator and director of the B3 Biennial of the Moving Image.
News
8 years ago
Interview with Bernd Kracke
In cooperation with the B3-Festival the Central Academy of Fine Arts Beijing ( CAFA ) presented 60 Chinese artists in May and June 2015 in CAFA Museum in Beijing. Now Bernd Kracke has been interviewed about B3.
8 years ago
B3 and gamescom intensify cooperation
The B3 Biennale of the Moving Image and gamescom – the world's largest event for computer and video games – are continuing the cooperation started in 2014.
8 years ago
B3 Parcours Kickoff
The first institutional one man show in central Europe by the internationally sought-after artist John Gerrard in the Kunsthalle Darmstadt (April 26 – October 11) promises to be a highlight of the kickoff to the B3 Parcours 2015.