»Offenbach – city of artists: Haftbefehl, Mark Medlock, Gina Lisa, AssiToni – and us!«– Anna Skopp
Features
Lecture-free period
13 February until 13 April 2015
28 February 2015, 10:00 PM

Job ads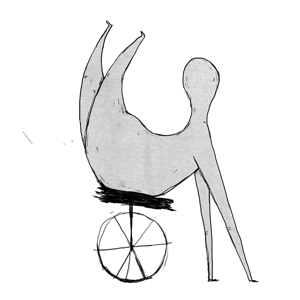 Fachworkshop Angewandte Kunst
6 March 2015
freunde der hfg e.v.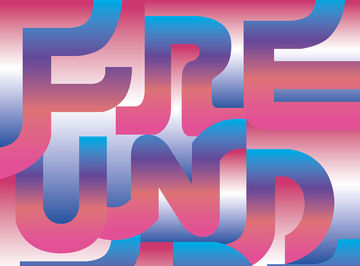 Raumfinder
Dgital platform for apartment and studio search
Students project platform
News
9 days ago
On Stage
The exhibition »On Stage« is on display in Berlin's Ostbahnhof from February 17-26, 2015.
11 days ago
New HfG Offenbach Website
The new HfG Offenbach Wesbsite went online
12 days ago
TDC Award
The Poster »LUWU« designed by HfG-Student Xi Lu has been selected for a »Certificate of Typographic Excellence« of the TDC Communication Design Competition.
23 days ago
HfG showing at the 65th Berlin International Film Festival
Once again HfG Offenbach will present at the 65th Berlin International Film Festival (February 5-15, 2015) with productions by and involving our students.
23 days ago
HfG films in the Flimmerzimmer
While the Berlinale International Film Festival celebrates glamorously HfG Offenbach presents itself with five films on February 12, 2015 from 8.15 p.m. in the Flimmerzimmer in Berlin. The filmmakers from HfG will be present and look forward to fascinating conversations.
1 month ago
Chair parade at IMM Cologne 2015
For the first time 17 German universities will showcase 43 prototype chairs in the »Lehrstuhlparade« at the IMM Cologne, the international furniture fair Cologne (January 19 - 25, 2015). HfG Offenbach will be present with three designs, which were supervised by Prof. Peter...
1 month ago
»Walllust« exhibition project
From January 23 to February 8, 2015 students of Painting at HfG Offenbach and Berlin Weissensee School of Art are showing works that explore the wall as a phenomenon at a gallery on Hamburger Platz in Berlin.
2 months ago
Ph.D. thesis on "Product Languages" by Thilo Schwer
At the end of October 2014 HfG graduate Thilo Schwer was awarded a doctorate in philosophy by Folkwang Universität der Künste . His Ph.D. thesison "Produktsprachen – Design zwischen Unikat und Industrieprodukt" has been published by Transcript-Verlag. Schwer currently holds...