Subjects that matter and efficient design inspired by state-of-the-art concepts.
Features
B3 + Bejing 2015
27 May until 21 June 2015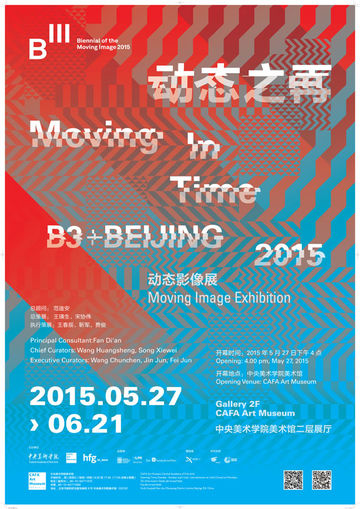 Annual show
10 July until 12 July 2015
Students project platform
Job ads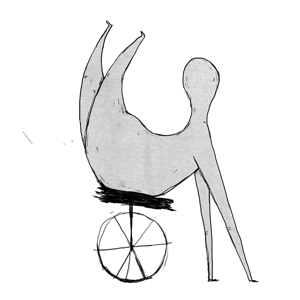 News
3 days ago
Der Zeichner Manfred Stumpf wird am 29. Mai 2015 im Dommuseum Frankfurt mit dem Marielies-Hess-Kunstpreis ausgezeichnet. Seit 2011 vergibt die Marielies Hess-Stiftung den mit 4000 Euro dotierten Preis im Zweijahresrhythmus. Manfred Stumpf ist seit 1995...
13 days ago
Moving In Time / B3+Beijing
B3 Biennale cooperates with Central Academy of Fine Arts (CAFA). At meanwhile, »B3 + Beijing« will become a guiding special exhibition (27. May - 22. June) which focus on Chinese moving image art works.
1 month ago
B3 Parcours Kickoff
The first institutional one man show in central Europe by the internationally sought-after artist John Gerrard in the Kunsthalle Darmstadt (April 26 – October 11) promises to be a highlight of the kickoff to the B3 Parcours 2015.
1 month ago
»Gleiche Liebe, falsche Liebe?!?« (Same love, wrong love?!?)
Offenbach's university start-up PixelPEC has made an eight-minute animation feature for the ARTE-TV documentary »Gleiche Liebe, falsche Liebe?!?« (Same love, wrong love?!?). Co-produced with Hessischer Rundfunk broadcasting station, the documentary will be shown on arte on May...
1 month ago
EDIDA – Elle Deco International Design Awards
The 25 editions of the Elle Decoration international network have chosen Sebastian Herkner (HfG-Alumnus) and his studio as one of the 2015 winners of the prestigious EDIDA (Elle Deco International Design Awards). Voted by the 25 editors-in-chief of Elle...
1 month ago
DeTao Academy
Klaus Hesse, professor for Conceptual Design and Dean of Department Visual Communication at the Hochschule für Gestaltung in Offenbach has been elected to join the ranks as DeTao Master of Identity, Design and Communication.
2 months ago
It's time for China 2030
Prof. Klaus Hesse, together with Prof. Huang Jun, staged an identity workshop for students at the GXNU School of Design in Guilin for a 2030 World Cup in China.
2 months ago
2015 Ernst & Young Charity Auction
Once again this year the Ernst & Young Charity Auction of works by students of HfG Offenbach and the Städel Academy in Frankfurt, will take place during the Night of the Museums on April 25. The auction will be held in Frankfurt's Museum Angewandte Kunst Frankfurt.