Design Institute Offenbach (DIO)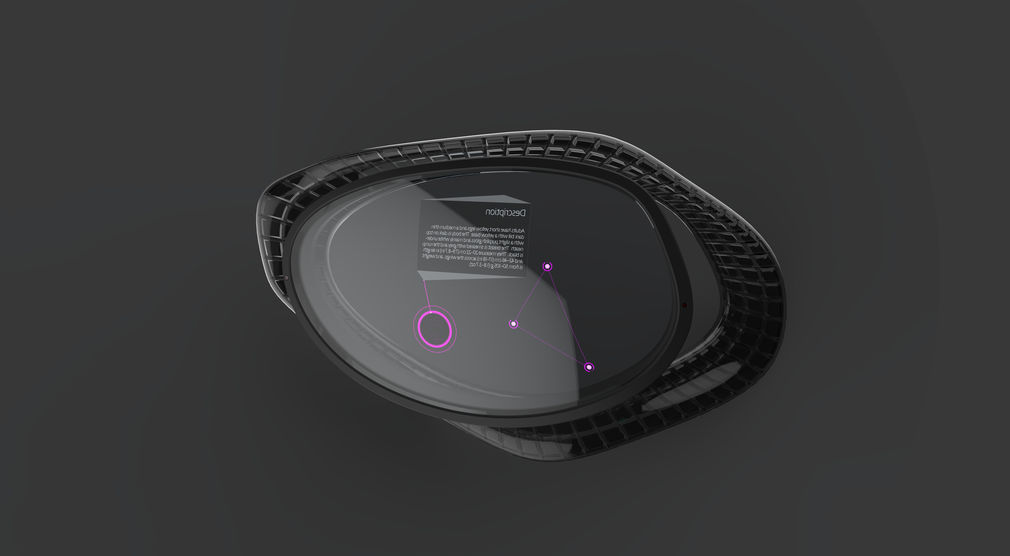 Design Innovation Institut Offenbach (DIIO) is a section of the School of Design at HfG Offenbach. There are plans for it to become an affiliated institute in 2015. Prof. Frank Georg Zebner, currently Dean of the Product Design Department (2010–6), is its head. At HfG Frank Zebner is Chair of Technical Products and Product Systems. Prof. Alex Buck, Honorary Professor of Brand and Design Strategy, acts as advisor to the DIIO.
Design research and development work for important brands and companies including Audi, Bosch, BMW, Brother, FSB, Gaggenau, Hansgrohe, Hewi, Lamy, Linde, Lufthansa, Siemens, and Viessmann has been being conducted at HfG, or rather in the Technical Products and Product Systems Field of Teaching for many years now.
The DIIO also performs internal structural tasks. Its links to important institutes and networks enable information and contacts to be gathered with a view to supporting the specialist and institutional work of the other fields of teaching in the Department of Product Design.
The Technical Products and Product Systems Field of Teaching maintains academic contacts and strategic partnerships with research facilities on all five continents. These include academies and universities in Beijing, Brisbane, Cape Town, Moscow, New York, Oslo, Hong Kong, and Shanghai. In future these relationships will be concentrated more in the DIIO, in order to build up an international network for the exchange of ideas and opinions and strengthen collaboration in the field of academic design research and design development.
The Institute's location in the Rhine-Main metropolitan region and in the immediate vicinity of Frankfurt/Main enables excellent contacts with national and international design and Design research facilities, among them the German Design Council, Museum Angewandte, and the industrial network Wetzlar Network. It also has close links with German "excellence" universities. Since 2014 the DIIO has been a partner of Design_to_Business, a competence center and network for design in Hessen that aims to promote the creative industries and small and medium-sized enterprises (initiated and curated by the Offenbach Chamber of Commerce and Industry (IHK)). Prof. Frank Georg Zebner is mentor there for product design (design and innovation).
Together with the University of Guangzhou and Guangdong Industrial Design City (GIDC) the International Design Campus (IDC) was founded in 2014 in Shunde (China). From 2015 there will be cooperative Postdiplom Studies and research activities in the field of design. Three post-graduate students from HfG Offenbach are currently spending a year there as trainees.
Prof. Alex Buck: Advisor
Marc Schömann: Interactivity and Internet-based systems tutor
Pia Scharf: Internet and VVVV tutor
Eda Temucin: Photography and film tutor
Shaghayegh Puid: Material archive and organization tutor
Karlotta Klußmann: Material archive and organization tutor
Lukas Munser: Organization and projects tutor
Yves Kaprolat: Organization and projects tutor
Dagmar Loris: strategic partnership
Benjamin Vogt: CAD lecturer
Xaiojia Yao: CAD and interactivity lecturer
Friedrich Söllner: Interactivity lecturer
Xuan Amy Zheng: Research assistant, international affairs, doctoral student
Nico Reinhardt: Research assistant, doctoral student
Florian Arnold: Research assistant, doctoral student
Sandra Groll: Doctoral student
Fabian Kragenings: Doctoral student
Christiane Kühn-Wilkens: Secretary to the Dean
Kooperation mit Deutschem Ledermuseum zu dessen hundertjährigem Jubiläum
Zum 100. Geburtstag des Deutschen Ledermuseums in Offenbach (DLM) in 2017 wird das Design Innovation Institute Offenbach (DIIO) wieder verschiedene Ausstellungsvorhaben des DLM unterstützen. Das vereinbarten Dr. Inez Florschütz, Direktorin des DLM, und Prof. Frank Zebner, Dekan des Fachbereichs Design und Leiter des DIIO.
Nach dem Erfolg des interaktiven Lichtprojektes »Leder ans Licht!« im Frühjahr auf der Luminale 2016 soll nun für das Jubiläum im nächsten Jahr erneut eine auf elektronischen Medien basierte Installation entwickelt werden. Über die nächsten Monate werden verschiedene Konzepte und Umsetzungsmöglichkeiten diskutiert, entworfen und entwickelt, die dann 2017 installiert werden.