B3 Biennial of the Moving Image
B3 takes place every two years. One aim of the Biennial is to create a broadly-based interdisciplinary and cross-genre alliance for the moving image, but also to offer a general platform to the international creative and cultural industry for exchange and business. Since 2013 the B3 Biennial of the Moving Image has shaped the genre- and cross-nation debate, has addressed new trends and developments in the field of the moving image. Since then it has developed into one of the outstanding and opinion-forming international events in the field of art and media. Within the context of the large national and international film and media festivals, art biennials, technology congresses and fairs it has acquired a special position as it has very successfully initiated a broadly-based dialog crossing sectors and genres. With its modules Festival, Parcours and Campus/Market, the B3 Biennial of the Moving Image offers a comprehensive range of events, which propels the debate and networking of experts and young talents from film, TV, virtual and augmented reality, art, technology and science, and affiliated fields such as robotics. B3 appeals to all professionals and students from art, media, culture, science and business, as well as members of the public.
Organizer
Hochschule für Gestaltung (HfG) Offenbach
Support
Sponsors
Sylvia und Friedrich von Metzler
International cooperation partners
Main partners 2017
FOUR Frankfurt
Canon
satis&fy
evrbit
WiSag
Cooperation partner 2017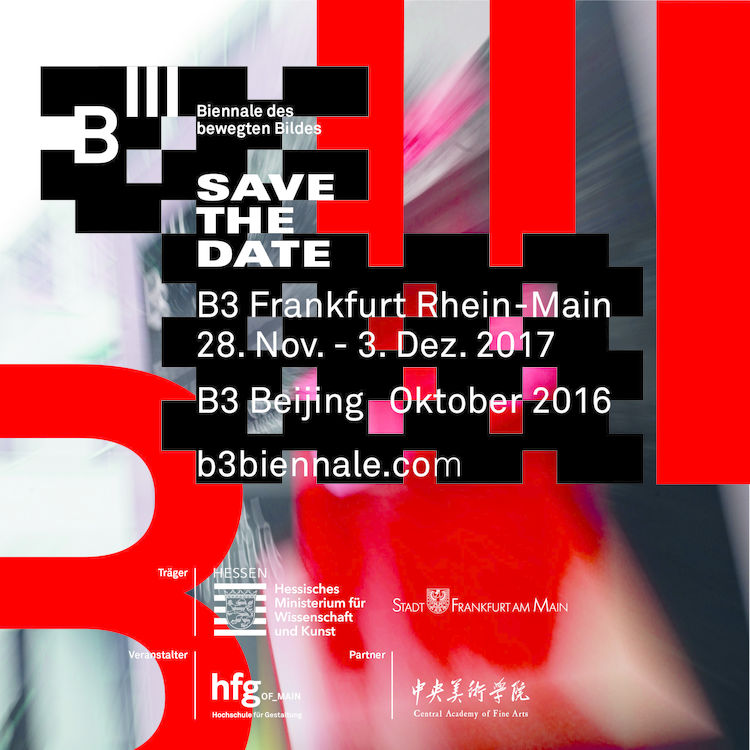 On December 3, 2017, the B3 Biennale des bewegten Bildes successfully closed in Frankfurt/Main. The third edition of Europe's most important creative moving images festival attracted about 43,000 visitors (incl. the outdoor projection and the Parcours).
From November 29 to December 3, over 250 regional, national and international artists and media creatives from 20 different countries had discussed the significance of the moving image in the categories of art, film games and virtual reality. The five-day program featured countless outstanding premieres and more than lived up to its reputation as a hotspot of contemporary media art.
»The B3 more than met our high expectations and with its guiding theme "On Desire" perfectly captured the zeitgeist. Over the last few days, Frankfurt has been an international center for artistic and socio-political debates. In other words, the B3 now has a very firm place in Europe's cultural/political diary. The moving image is the driving cultural force of the 21st century,« said Prof. Bernd Kracke, B3 Festival Director and Artistic Director of B3.
Heart of B3 2017 was the central exhibition in Frankfurt FOUR. In it, 70 artists from 20 different countries reflected in their video installations, short films and feature films, as well as in Games and Virtual and Augmented Reality projects on topics such as eroticism, solitude, sexuality, home, fleeing, and identity. The figure of no less than 16 world, European and German premieres, emphasized the artistic importance of B3. A special highlight of this year's B3 was the world premiere of »The Great Farce« by Federico Solmi with a 110-meter-wide video panorama on the façade of the Frankfurt theatre and opera house; it was very well received by both the media and the general public.
BEN Awards 2017
The B3 came to a marvelous conclusion with the bestowal of the B3 BEN Awards on December 3 in Schauspiel Frankfurt. The honorary distinction for an artist's life's work was awarded twice. One award went to Lithuanian-American film pioneer Jonas Mekas for his trailblazing influence on the development of US indie film. Moreover, B3 also honored art collector Ingvild Goetz with a BEN. The jury thus highlighted Goetz's decades of passionate commitment to contemporary art and her support for young artists.
The prize for best feature-length movie went to »Suck it up« by director Jordan Canning (CAN). In the short-film contest, the awards went to Britain's Barney Cokeliss for his film »Night Dancing« and to Japan's Junichi Kanai for »Cycle Cycle«. The competition for virtual/ augmented reality productions, held for the first time, were won by »Dust«, a piece by Czech Andrej Boleslavsky and by »Proxima« by Mathieu Pradat. Israeli artist Ann Oren won the B3 BEN for the best project in time based and Immersive arts for her production »The World Is Mine«. Prize-winner in the Emerging Talents category was Germany's Claudia Malecka with her short film »Escapism«.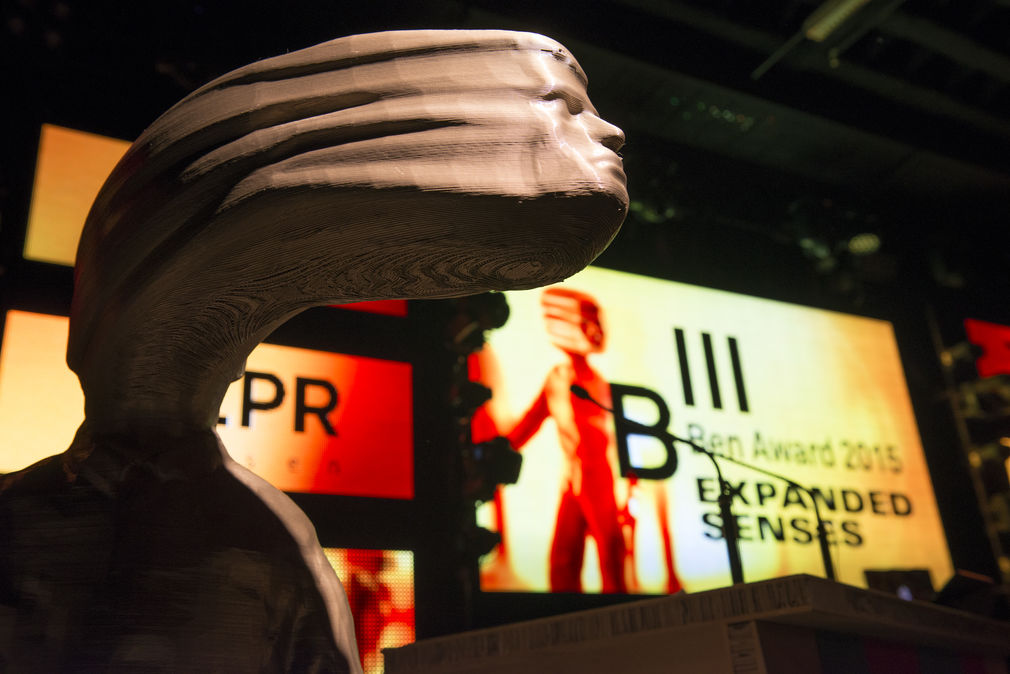 Expanded Senses
Art Body Communication
The second iteration of the B3 Biennial of the Moving Image will take place in Frankfurt and the Rhine-Main region in autumn 2015 under the guiding theme: Expanded Senses: Art Body Communication. The goal of the festival, which started in 2013, is to create a broad alliance for the moving image. In doing so, the Biennial acts in an interdisciplinary way and transcends genres, offering an international platform for the discourse and networking of makers of film and television, artists, designers, scholars, technology providers, industry participants, and up-and-coming talents.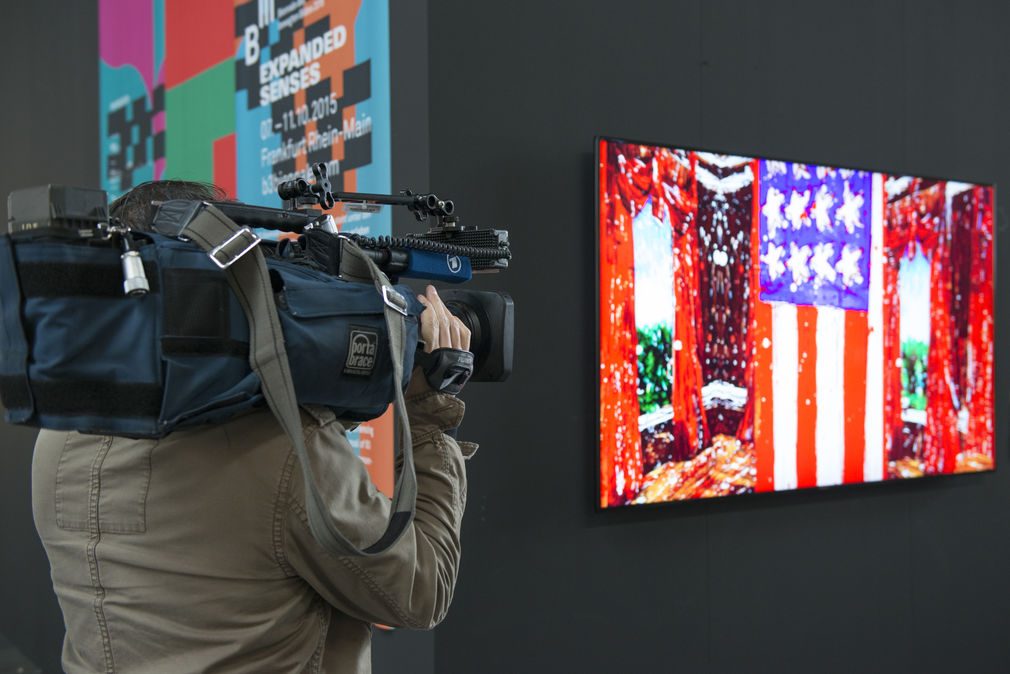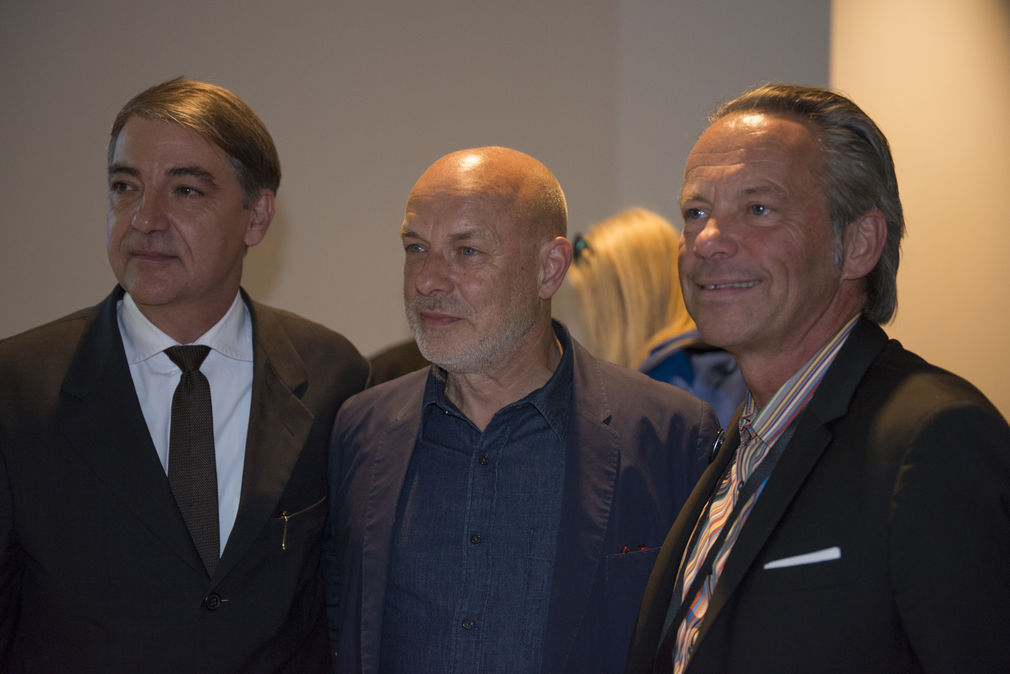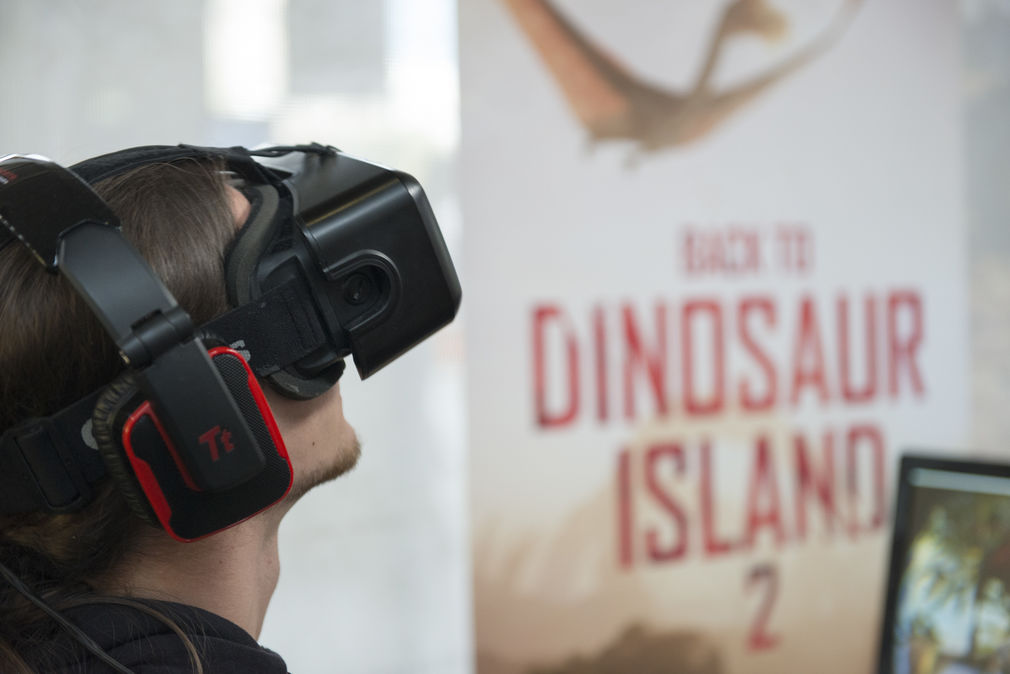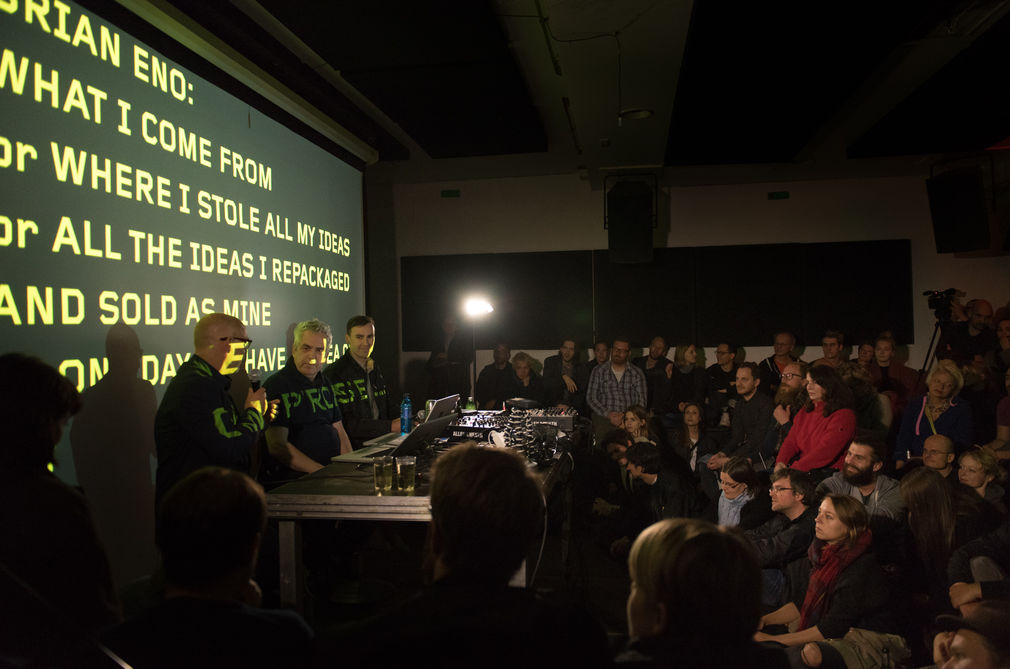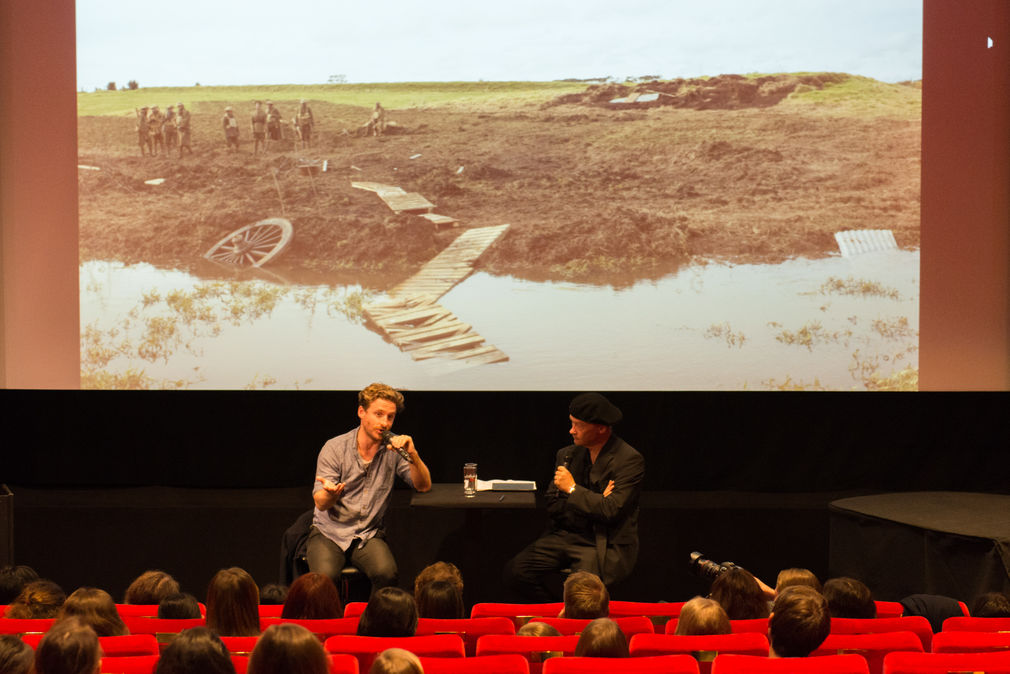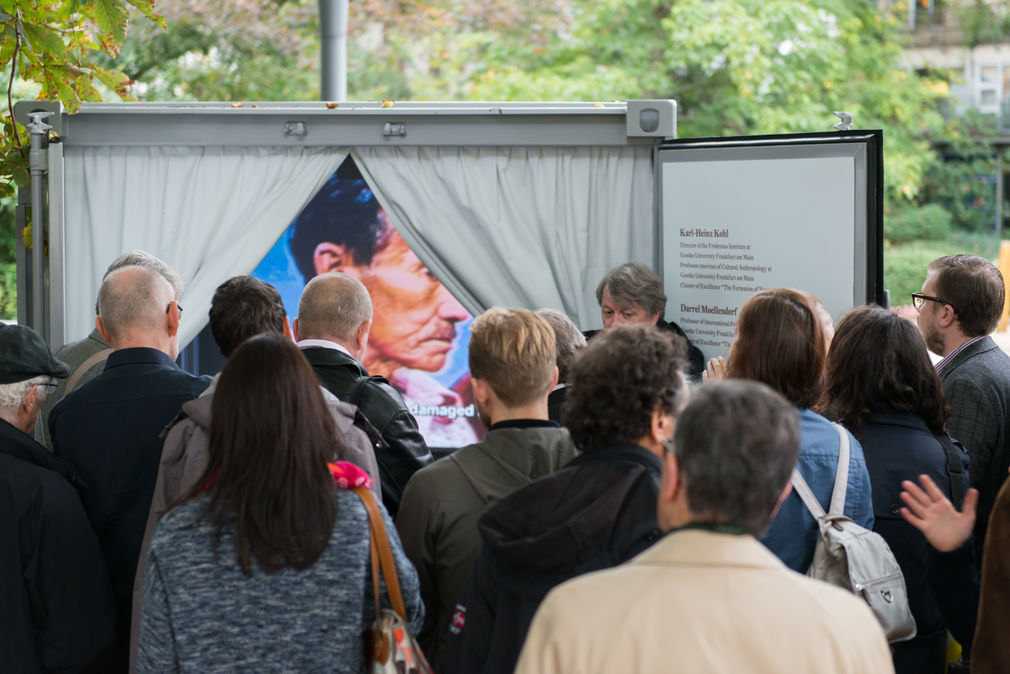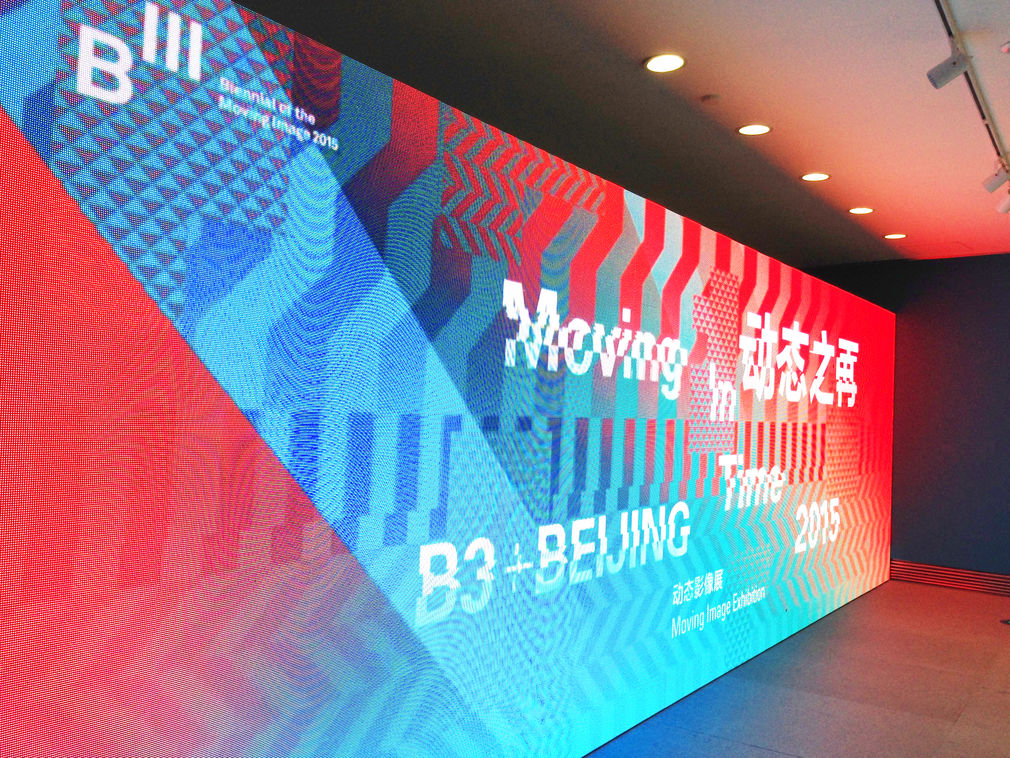 Das Kreativfestival präsentierte im Oktober 2015 in Frankfurt zehn maßgebliche chinesische Medien- und Konzeptkünstler_innen. Basis war eine Kooperation mit der Central Academy of Fine Arts Beijing (CAFA). Mit einer interdisziplinären und crossmedialen Ausstellung präsentierte die CAFA unter dem Titel »B3+Beijing. Moving in Time« vom 27. Mai bis 22. Juni 2015 im CAFA Museum 60 chinesische Künstler_innen, die zwischen den Medienwelten wandeln und neue crossmediale Sichtweisen bieten. Eine chinesisch-deutsche Jury wählte die zehn besten Arbeiten der Ausstellung für die Präsentation in Frankfurt während der B3 im Herbst 2015 aus. Die Ausstellung wollte sich nicht nur als reine Präsentation von Bewegtbildmaterial verstehen, sondern vielmehr einen innovativen Blick auf den Kreationsprozess der Werke werfen. In einem begleitenden Konferenzprogramm wurden crossmediale Thematiken in allen Facetten beleuchtet.

»Die aktuelle zeitgenössische chinesische Kunst zeichnet sich durch eine spannende künstlerische Vielfalt aus. Die Video- und Medienkunstszene ist vergleichsweise jung, innovativ und experimentierfreudig. Wir sind gespannt auf Einblicke in künstlerischen Projekte, die sich auf hohem technologischen und kreativen Niveau mit den politischen, gesellschaftlichen und kulturellen Transformationsprozessen von China auseinandersetzen. Wir freuen uns auf neue und ästhetische Ansätze und wichtige Impulse aus China«, sagte B3-Festivalleiter Prof. Bernd Kracke.

Das Projekt wurde von anerkannten Kunstexperten aus China und Deutschland unterstützt, darunter dem Präsidenten der Central Academy of Fine Arts, Fan Di'an, sowie der Frankfurter Medienkunst-Galeristin Anita Beckers.
​
Ausstellung
27. Mai bis 22. Juni 2015
CAFA-Museum
Festivalleitung
Di'an Fan, Bernd Kracke
Leitende Kuratoren
Huangsheng Wang, Xiewei Song, Anita Beckers
Ausführende Kuratoren
Chunchen Wang, Jun Jin, Jun Fei
Kuratorische Assistenz
Yue Yi, Ge Yu
Projektmanagement
Xuan Zheng
Medien-Promotion
CAFA Museum team
Realisierung
CAFA-Museumsteam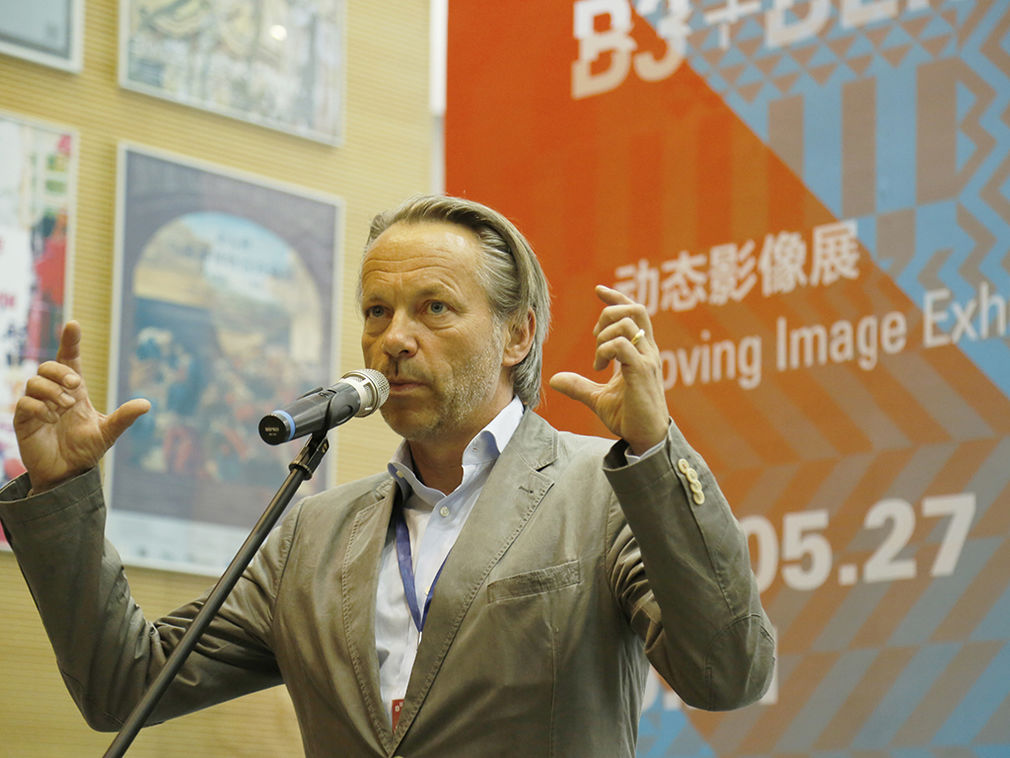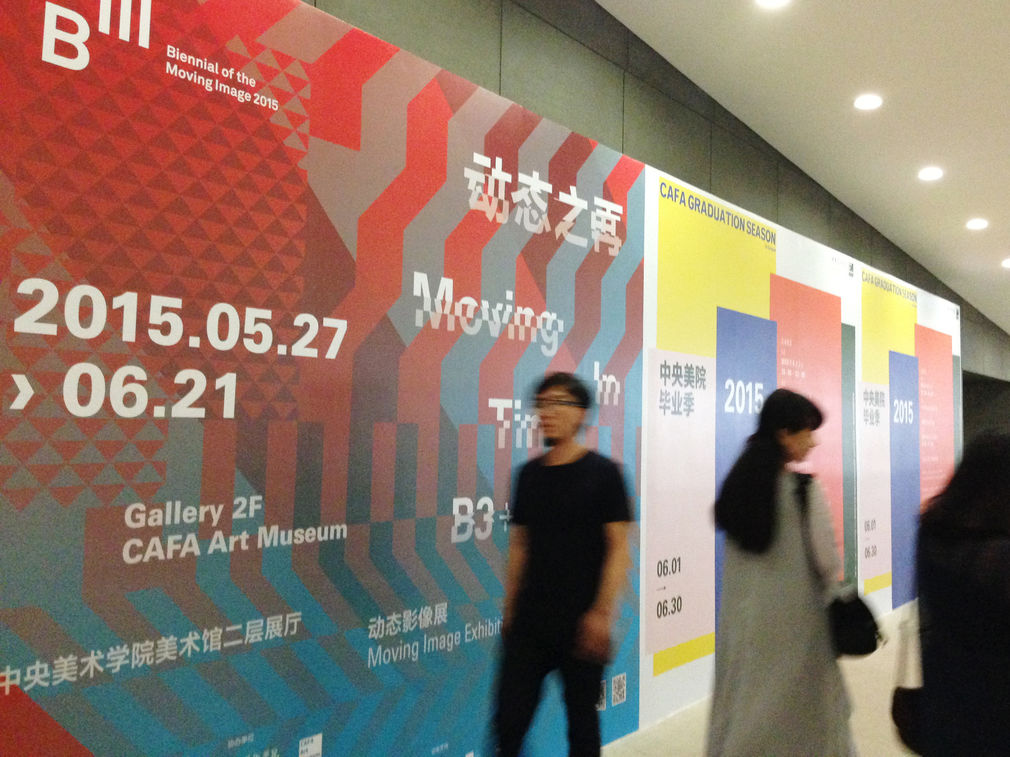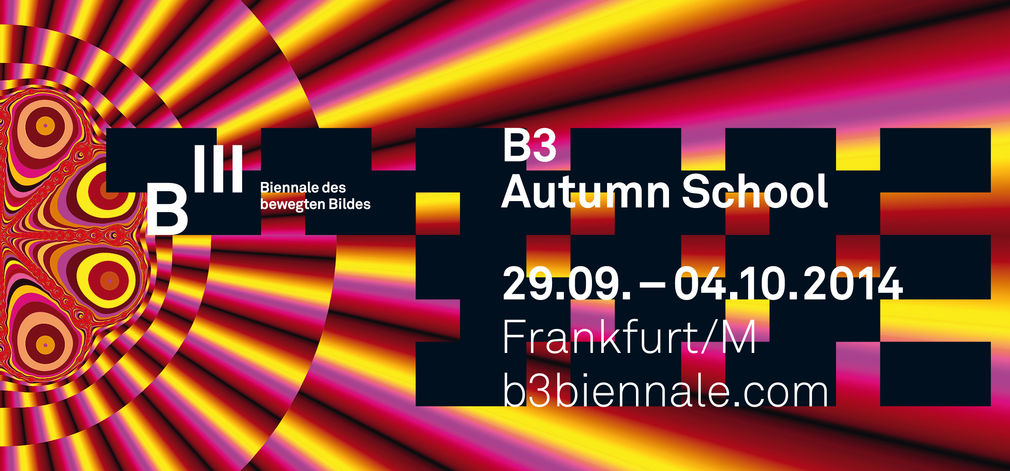 The B3 Autumn School in Frankfurt celebrated its successful premiere with around 2,000 participants. From September 29 to October 4, 2014, young creative talent from Germany and Europe were invited to become acquainted with the newest trends, technologies, and developments in the areas of film, TV, web, design, games, art, and sound in an up close and practice-oriented way. There were 40 regional, national, and international media experts that passed on their knowledge to pupils, teachers, students and young professionals in 35 workshops.
A central highlight was the B3 Think Tank, which took place parallel to the Autumn School and focused on the central topic of B3 2015: »Expanded Senses«. The B3 Think Tank brought together around 60 international pioneers from six countries to programmatically prepare the B3 Biennial of the Moving Image 2015. For example, the topic of Games will make up an important element of B3 2015 in the framework of cooperation with the world's largest computer games fair »gamescom« in Cologne.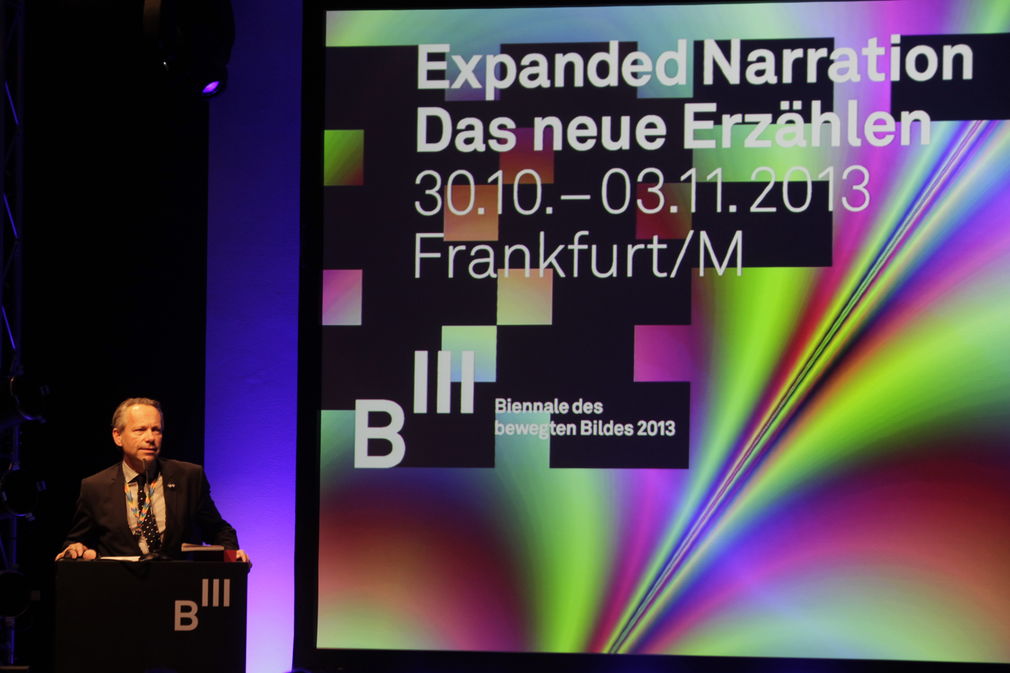 Expanded Narration
The first B3 Moving Image Biennial 2013
»Happy is the person who can say 'when', 'before' and 'after' (...). And Ulrich noticed that he had lost this primitive epic to which private life is still attached, although publicly everything had become non-narrative and no longer follows a thread, but rather merges into an infinitely interwoven surface.«
(Robert Musil, The Man Without Properties)
​
In 2013, the first B3 Moving Image Biennial with the focal topic »Expanded Narration. Das neue Erzählen« (Expanded Narration. The new Storytelling) launched a new event format in Frankfurt and the greater Rhine-Main region with the aim of creating an extensive platform for exploring the moving image. It was motivated by the view that the moving image occupies a central role in the culture of the 21st century. Consideration was given to all aspects from creation via production through to distribution and reception, but also appreciation and scientific reflection of moving images, and made available not only to experts, but also to a broad public.
The debut was immediately convincing for around 25,000 visitors from twelve countries. The five-day program was set with numerous international stars from the media world, including Laurie Anderson, Robert Wilson, Ziad Doueiri, Rhianna Pratchett, Dick Hedige, Veena Sud, Don Daglow and many more.
The three modules, which B3 will also support in future– Festival, Parcours and CampusMarket – provide a diverse programme that allowed visitors to experience »The new Storytelling« and in doing so demonstrated how its »threads merge into an infinitely interwoven surface«, to remain with the words of Robert Musil. There were six thematic focuses: TV series, games, immersion, trans-media, art and cinema.
Through the selection of its national and international guests, but also the choice of works exhibited in the Parcours and during the Festival, the B3 Biennial could prove that despite crises and the often pronounced death of author narration, the invention of stories still belongs to the most elementary of cultural techniques.
»Not only real history is expanding, but also fictional narration, (...) the more we rationalize, the more we have to narrate. The more modern the world becomes, the more inevitable narration becomes: narrare necesse est« (Odo Marquard).
The B3 Festival addressed this expanded narration. On various levels of presentation and reflection it exhibited and questioned cinema, television and new media and its innovative-narrative logics and offered orientation for the future.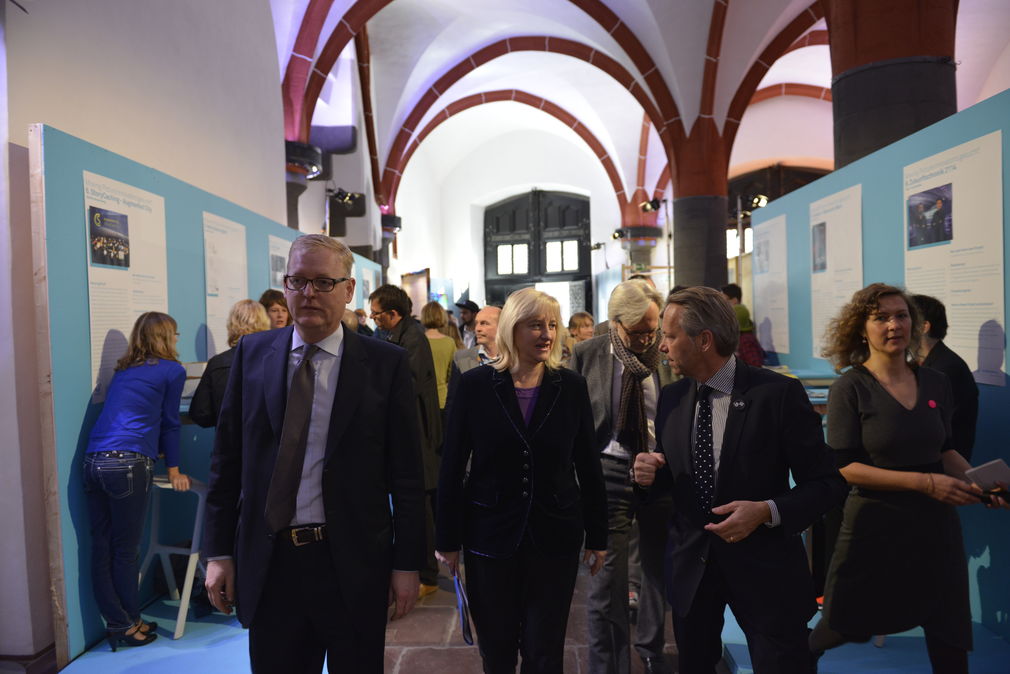 The B3 Parcours 2013 was a core component of the B3 Premiere, and was sponsored by Kulturfonds Frankfurt RheinMain.
Deutsches Filmmuseum
Frankfurter Kunstverein
Städelschule
Schirn Kunsthalle
MMK Museum für Moderne Kunst
Museum Angewandte Kunst
Museum für Kommunikation
Weltkulturen Museum
Portikus Frankfurt
Museum Wiesbaden
Nassauischer Kunstverein Wiesbaden
Sinclair Haus/Altana Kulturstiftung Bad Homburg
Atelier Frankfurt
basis Frankfurt
Galerie Anita Beckers
Galerie Heike Strelow
Kai Middendorf Galerie
Weißfrauen Diakoniekirche
Robert Johnson Offenbach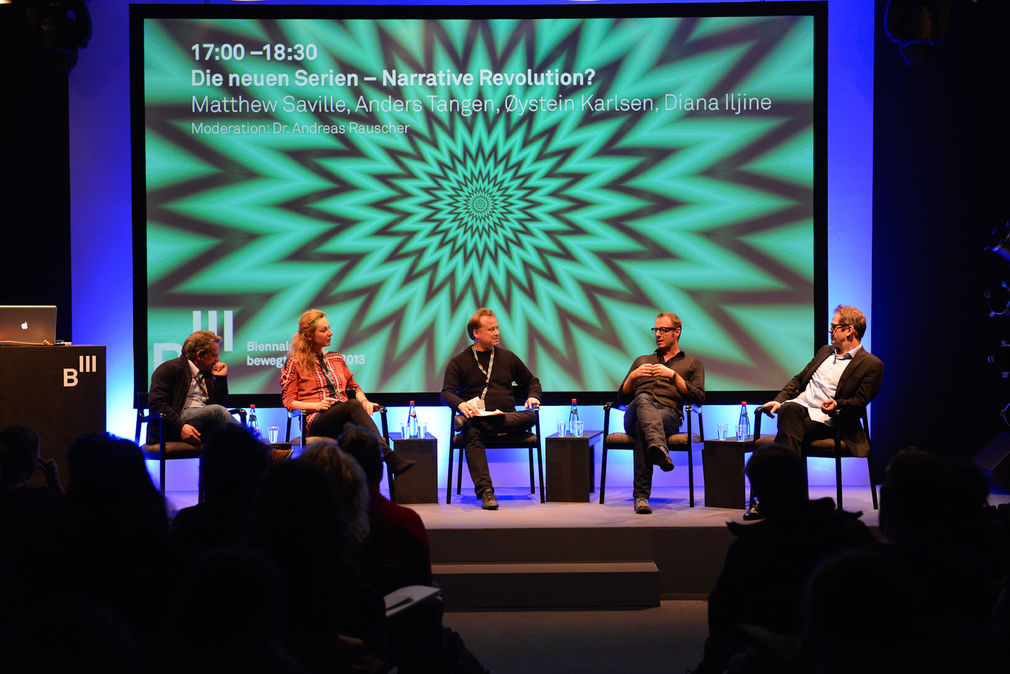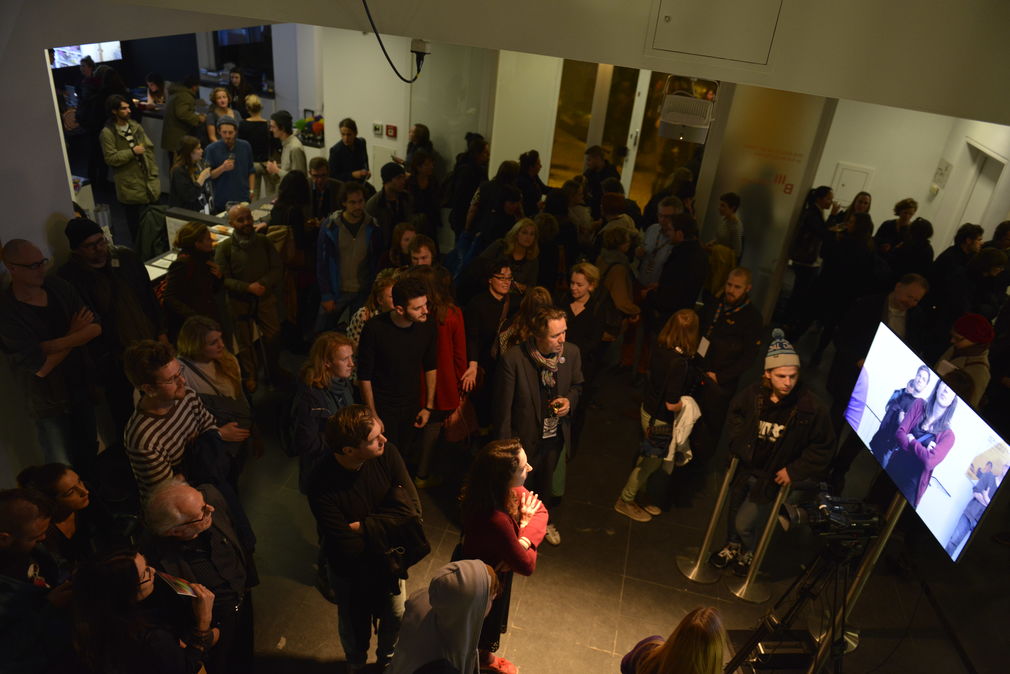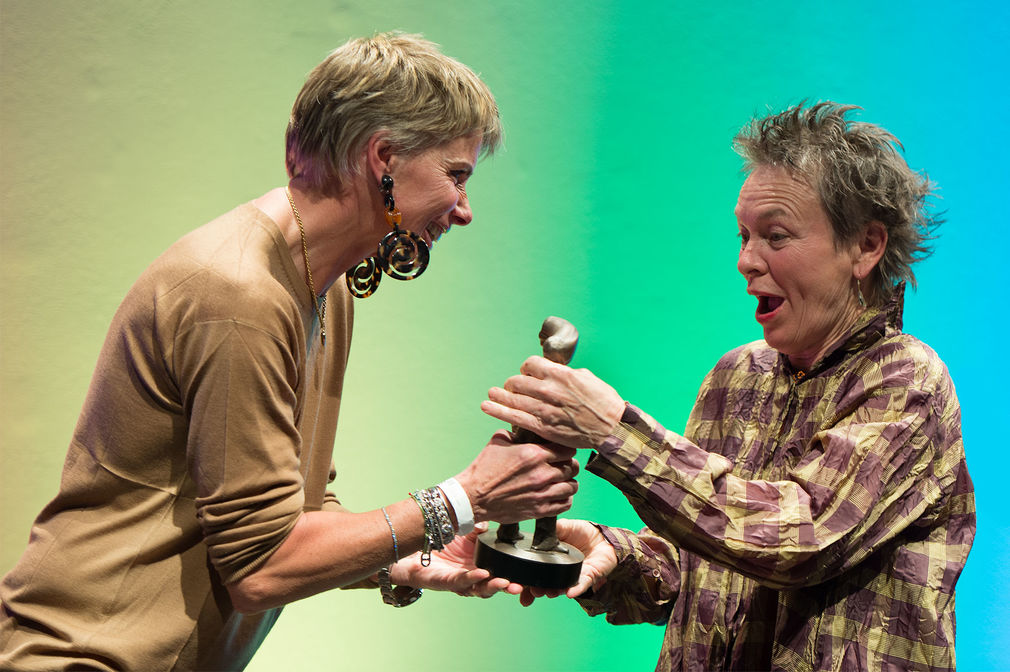 The B3 Biennial prizes
Various prizes were awarded to professionals and young talents at the first B3 Biennial, yet the event's high standing resulted not from the prize money alone, but also such factors as the curators, the international jurors, and finally the quality of the winning works.
B3 Prize for Life's Work
Laurie Anderson
BEN Main prizes 2013
Linear: Richard Mosse »The Enclave«
Non-linear: Candice Breitz »Treatment«
Trans-media: The Riahi Brothers »Everyday rebellion«
BEN Young Talents Prizes Nachwuchspreise 2013
Linear: Laura Labs / Max Kerkoff »Volksbühne«
The Film and Television University (HFF) Konrad Wolf, Potsdam-Babelsberg
Non-linear: Philipp Bergmann / Matthias Schönijahn »Breaking News«
Justus-Liebig University Gießen
-Trans-media: Nikolas Schmid-Pfähler / Carolin Liebl »Vincent&Emily«
HfG Offenbach, University of Art and Design
Ultra short competition 2013
#B3expandednarration
Vine: 1st prize: Oliver Rossol, 2nd prize: Daniel Herzog
Instagram: 1st prize: Janja Milosevic, 2nd prize: Igor Štromajer
#B3live
Vine: 1st prize: Yaschar Scheyda, 2nd prize: Maximilian Witt
Instagram: 1st prize: Marco Seifert, 2nd prize: Max Brück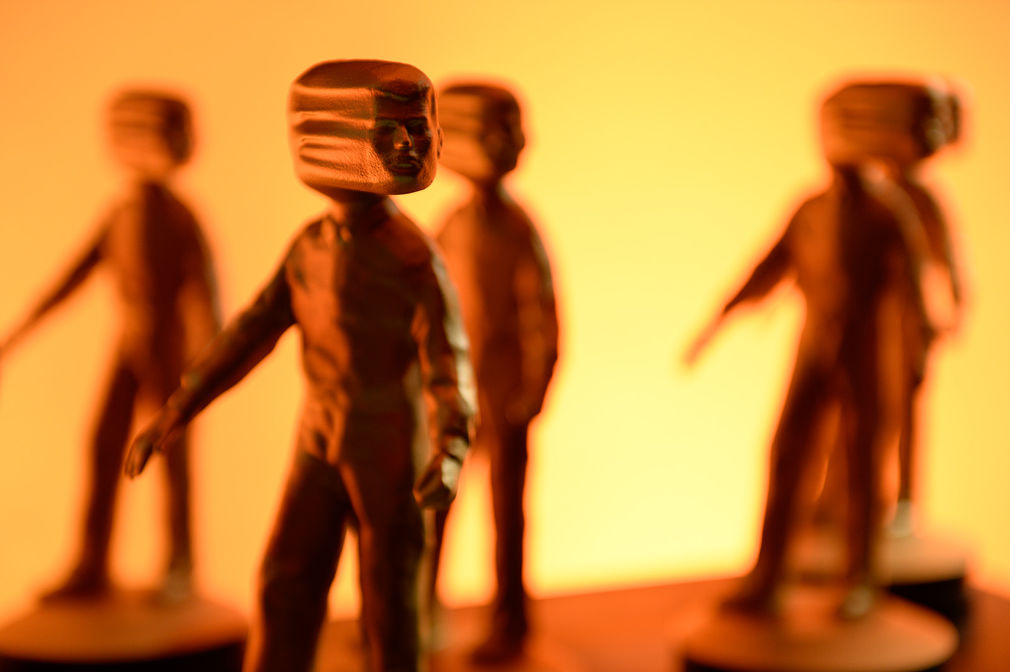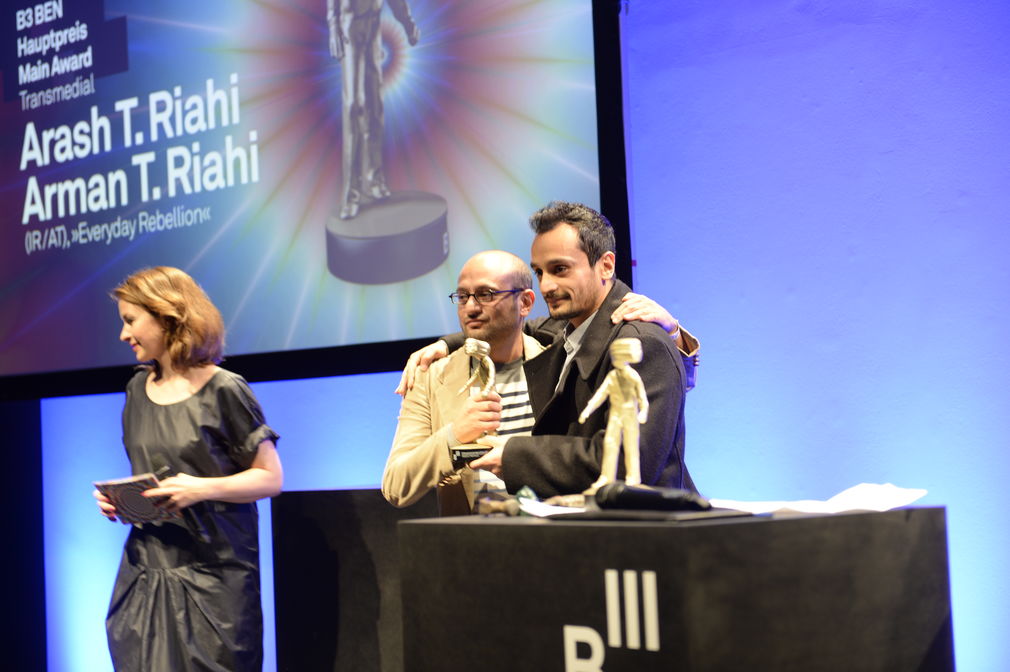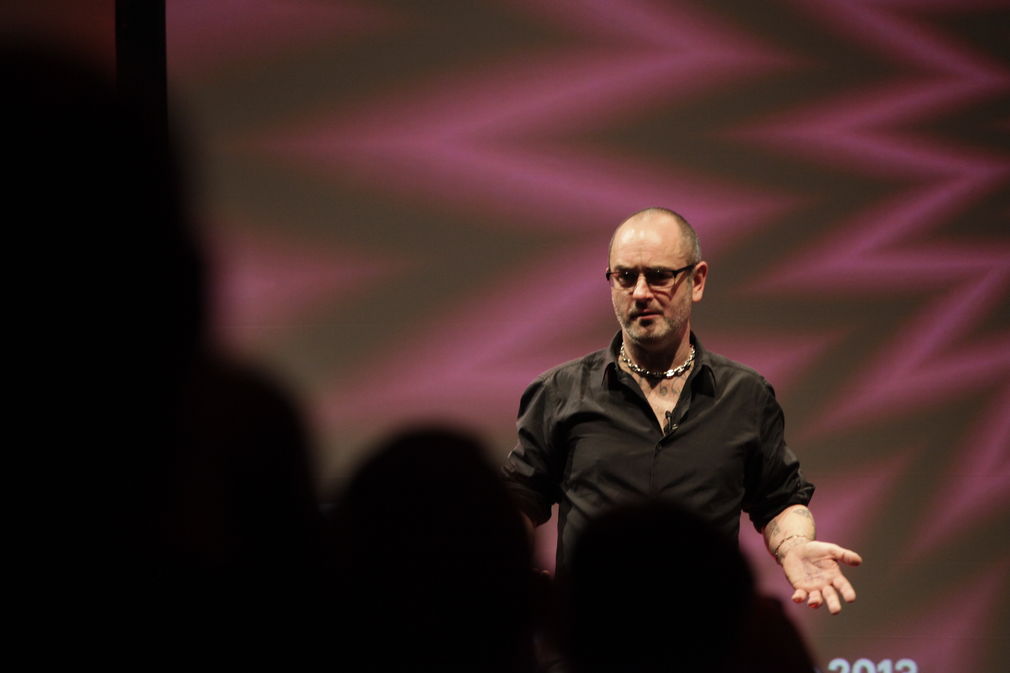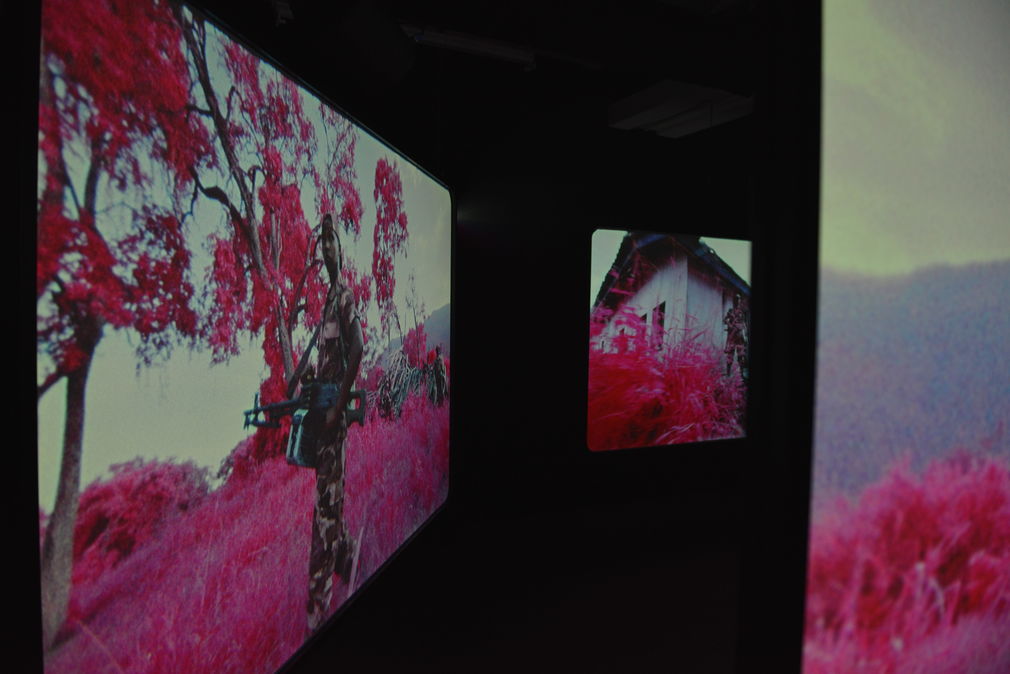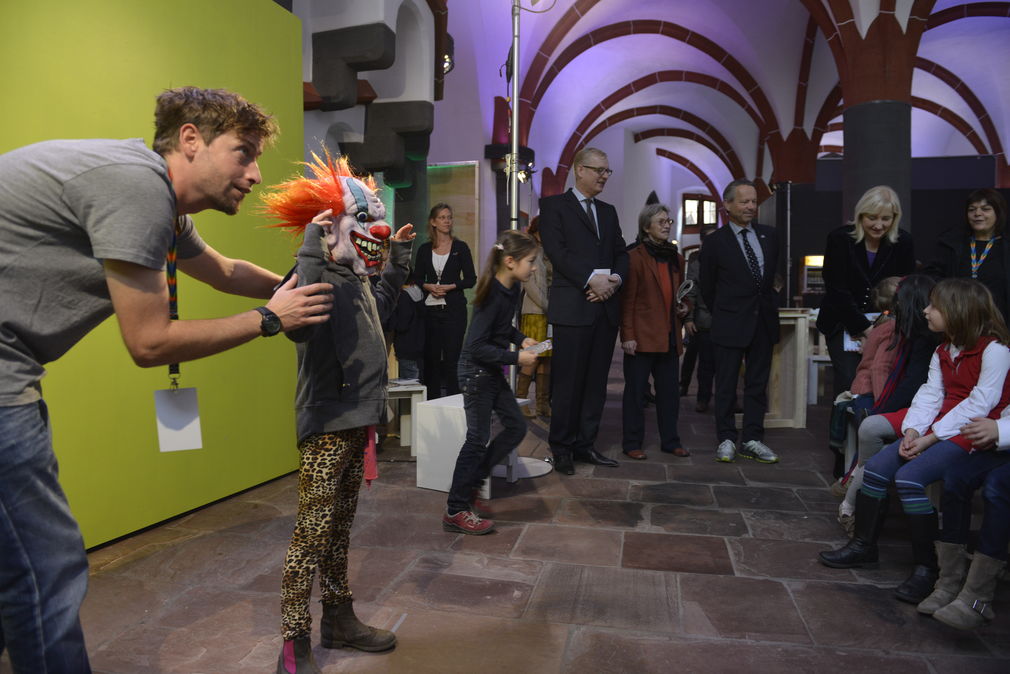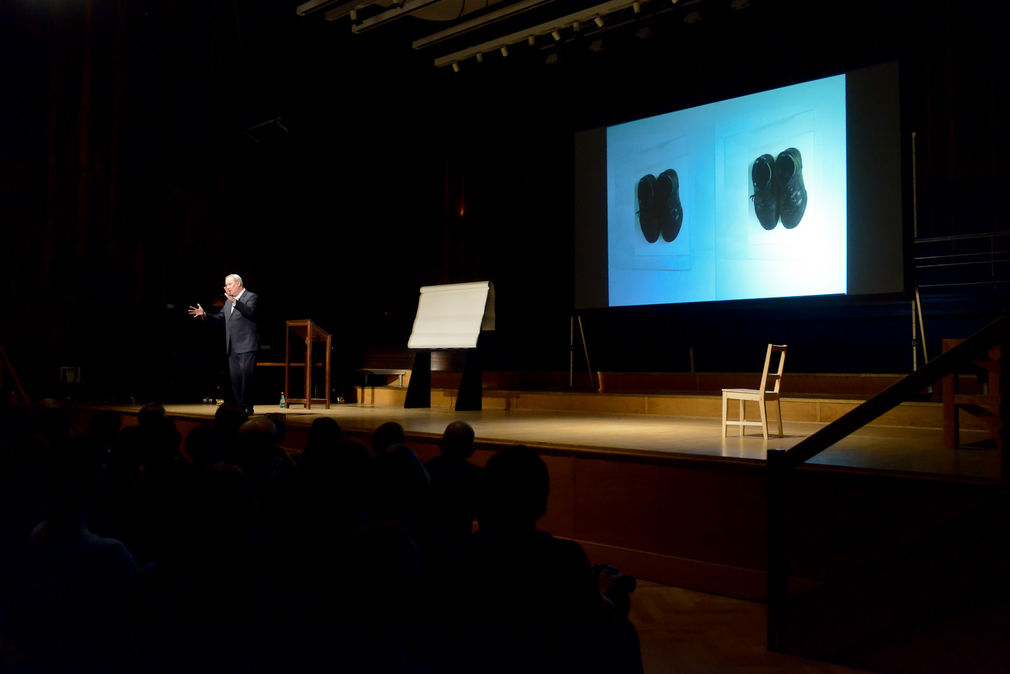 News
4 years ago
THE ARTS+ and B3 Biennial agree strategic partnership
THE ARTS+ Future of Culture Festival, which takes place annually as part of the Frankfurter Buchmesse, and the B3 Biennial of the Moving Image have agreed to enter a strategic partnership. Both events will take place from 16 to 20 October 2019.
7 years ago
Interview with Bernd Kracke
In cooperation with the B3-Festival the Central Academy of Fine Arts Beijing ( CAFA ) presented 60 Chinese artists in May and June 2015 in CAFA Museum in Beijing. Now Bernd Kracke has been interviewed about B3.
8 years ago
B3 and gamescom intensify cooperation
The B3 Biennale of the Moving Image and gamescom – the world's largest event for computer and video games – are continuing the cooperation started in 2014.
8 years ago
Successful Autumn School premiere
On Saturday, 4. October, 2014, the first B3 Autumn School (29 September to 4 October) came to a successful close . Some 2,000 pupils, teachers, students and young professionals took part in the courses given by international artists, media professionals and academics.