Furniture Design and Products in Public Space
T +49 (0)69.800 59-159

Main building, room 206b/206a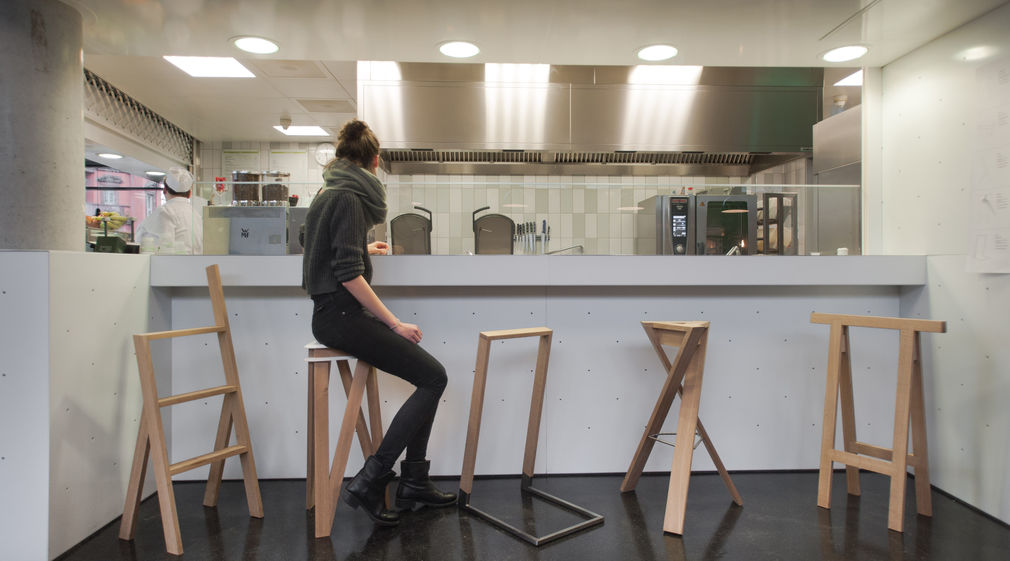 Sitting, lying down, tidying up – we need objects for all of these activities. But in structuring our daily routines, asking a number of questions can be useful, such as: Would less also work? Or something less tangible? But more poetic? Empty space offers the greatest freedom to move about unrestrictedly. We can then fill living spaces with laughter, autumn wind, moonlight; with the smell of fresh herbs, crackling fire. And store those few belongings dear to our heart in ways that ensure they will last for a long time.
Innovation in furniture design is based on the question of what value the object has in a private context. How will it be able to change and adapt in accordance with changing demands? Should it even be inherited by a future generation? How basic can it be, how reserved, how silent should it be? In designing products for the public space, the designer takes on the role of a conductor. Diverse groups of users need to be able to orient themselves, appropriate spaces, make them their own. How can a feeling of community spirit be formed, how can togetherness develop? Can a space welcome visitors? Invite them to stay? And stay in their memory? Objects influence human behavior. What should an object look like in order for people to want to treat it carefully? How adjustable should a piece of furniture be in order to be able to adjust to new situations?
Knowledge of handling objects is based on experiences that are acquired within the context of project work. Trails leading to areas of creative freedom and to thinking about new product categories are laid as soon as the assignment is set. The resulting idea is based on a design concept that describes the desired look and feel. Experimental studies – preferably full size and in the context envisaged – help in making decisions. The development of the design takes aesthetic and constructive aspects into consideration. The choice of materials and production methods also applies to series manufacture in larger quantities. Individual products in the context of product systems also include one-offs.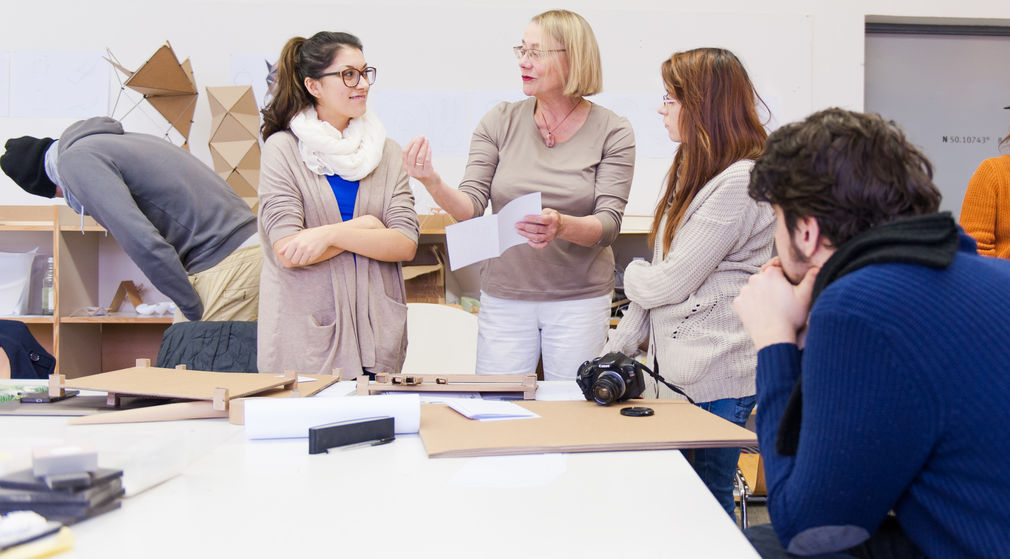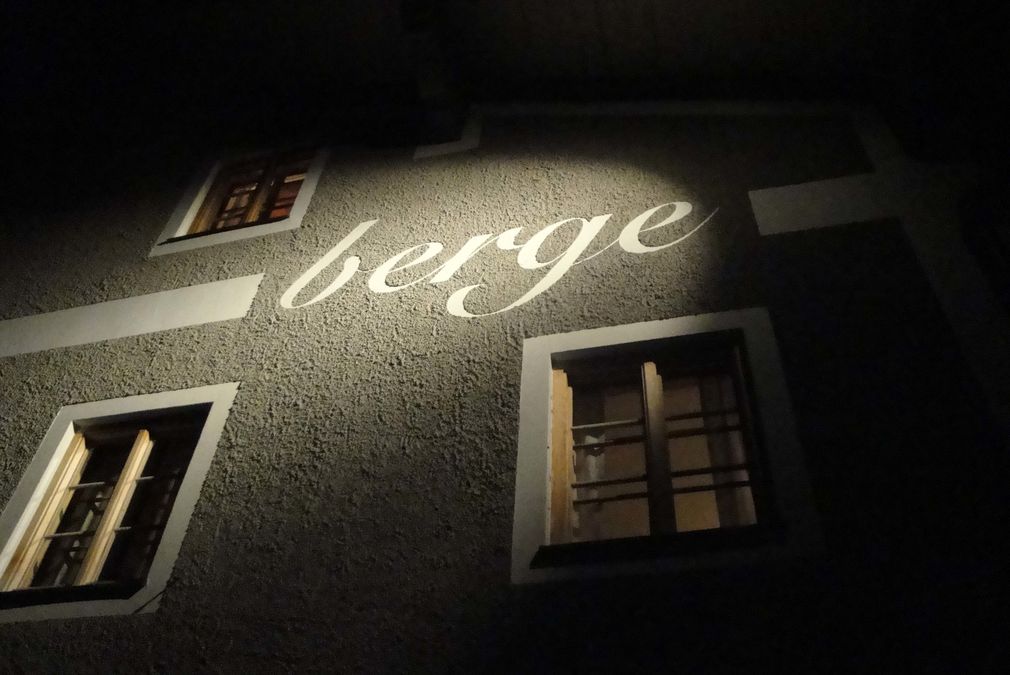 Workshop »New Paths«
at Haus berge in Aschau with Nils Holger Moormann
Our visit to Nils Holger Moormann consisted of two parts: a visit to his company was followed by a stay at Haus berge, a lodging house that does not aim to be a hotel.
The Furniture Design department at HfG Offenbach and designer furniture manufacturer Nils Holger Moormann GmbH have been in contact for over 25 years. The company attaches great importance to exchanging ideas with young designers. Numerous HfG alumni have gained in-depth knowledge on the steps necessary for developing a design into a piece of furniture here during internships. As early as 1989 the HfG design »Asket« by Susanne Röver and Sabine Wald was included in the product range. The collection is characterized by invisible qualities: sustainable, untreated materials and regional assembly, durability and formal reduction. In the workshop »New Paths« we questioned the conventional furnishings of youth hostels. We worked, cooked and ate in the large living room, our seminar room with a fireplace and cooking island, together with participants from the German Youth Hostels Association.

Dawinikusli
Daniel Daub, Product Design Diplom student, is the winner of the »Recreate Textiles: Think Forward« Award 2013. His design »Dawinikusli« uses leftovers from production to make soft cushions, using the diversity of colors and structures in order to create a variety of reliefs. Creation Baumann, the Swiss manufacturer of high-end home textiles, was looking for solutions for the second lifecycle of its production leftovers.
City Museum in Offenbach
Exhibition design of the City Museum in Offenbach in the House of History in 2004 with Prof. Dieter Lincke, Saira Hussein, Rosaria Messina, Annette Pfister and Daniel Weitenaue